Professional Travel Photographer and ON1 Guru James Brandon provides an amazing collection of educational materials focusing on sunrises, sunsets, and the night sky. ON1 Photo Kit: Sunsets and Night Skies is highlighted with a NEW post-processing course made specifically for ON1 Photo RAW 2017.6. Five video chapters teach advanced editing techniques like layer blending, blend modes, masking, and how to utilize the endless options of resources available in ON1 Photo RAW.
Bonus: Two of the most popular eBooks and ON1 Preset Packs from James are included in this new ON1 Photo Kit. Get a field guide for getting the most out of your camera to create sharper images. If you are unfamiliar with terms like focus stacking, focus tracking, lens sweets spots, or even the difference between sharpness and focus – James has you covered!
Order Now and Save
$119.97 SALE: $49.99
Offer extended through September 8, 2017
Does the video course use the current version of ON1 Photo RAW 2017?
Yes. All videos and presets were created specifically for ON1 Photo RAW 2017.5 and later.
Are all of the videos and eBooks downloadable or do I have to watch them online?
Everything in this ON1 Photo Kit is downloadable so you can keep it on your computer at all times. You own all the content.
Who is this Photo Kit for?
Any ON1 Photo RAW 2017 owner! Especially if you are into shooting sunrises, sunsets, night skies, or looking to get started. The extra ebooks included are the perfect addition to help you create beautiful sunset shots and nail the many concepts behind focus.
How many presets come in this ON1 Photo Kit?
40 total presets are included in this ON1 Photo Kit. 2 different preset collections (James B Starry Nights and James B Landscape), each containing a pack of 10 presets for Develop and a pack of 10 presets for Effects. 20 ON1 Presets total in each collection.
How long is the video training?
There are over 68 minutes of video runtime through 5 chapters.
How many pages are the eBooks?
Tack Sharp is 65 pages and Sunsets and Beyond is 50 Pages. Both are in PDF Format and can be downloaded to your device.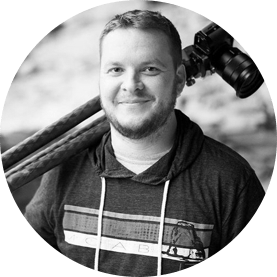 To show how powerful and versatile ON1 Photo RAW 2017 is, I've created a video course highlighting five of my favorite portfolio images where I process each one from start-to-finish. You'll see my entire workflow from organizing the images in Browse, getting each file ready in Develop, putting it all together in Layers with masking and blending modes, and finishing things off in Effects. As an added bonus, I'm also included 40 presets built specifically for sunrise, sunset, and night sky situations. Finally, I've also included my two best-selling ebooks Sunset & Beyond: A Photographers Guide to Sunset, Twilight, and the Night Sky as well as Tack Sharp: A Step by Step Guide to Nailing Focus.
James Brandon
ON1 Photo Kit: Sunsets & Night Skies
by James Brandon
Video Course: A Start to Finish Guide for Processing Sunsets & Night Skies

$59.99

eBook: Sunsets & Beyond

$10.00

eBook: Tack Sharp

$10.00

ON1 Presets: James B Starry Nights

$19.99

ON1 Presets: James B Landscape

$19.99

Total Value

$119.97

Your Price: $49.99