A Pro-Grade Camera App
Capture raw photos on your smartphone using the pro-level controls you are familiar with on your interchangeable-lens camera. The free ON1 Photo RAW Mobile camera is packed full of advanced features.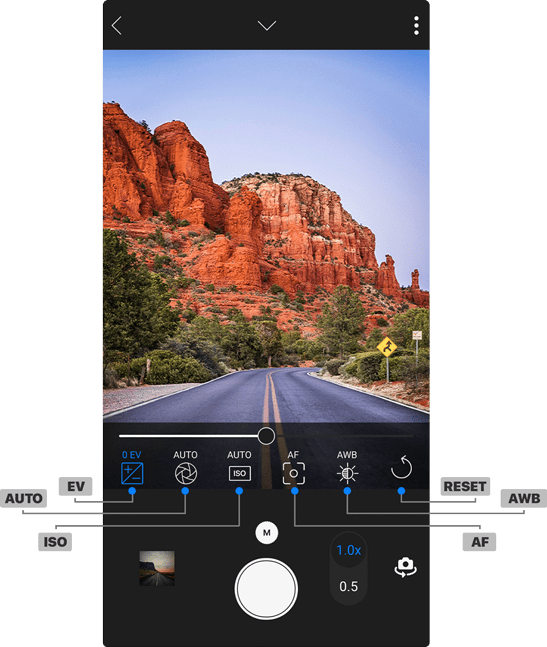 Raw Processing in the Palm of Your Hand
Adjustments include Exposure, Contrast, Shadows, Mid-tones, Highlights, Whites, Blacks, White Balance, Noise, and Sharpening. Built-in filters include, Dynamic Contrast, HDR look, Curves, Black and White, Film Grain, Vignette, Color Adjustment, and enhancing local contrast.
Organize
Add star ratings, likes, dislikes, or rejects

Tone
Adjust the right amount of darkness or lightness

Color
Adjust temperature, tint, saturation, vibrance, and more

AI Auto
Get the perfect tone using AI

Details
Adjust sharpening, control noise, luminance, detail and more

FX
Filters include Vignette, Split Tone, Film Grain, B&W, and Color
Local Adjustments
Masking
Stack Filters
Your Choice: Subscribe or Own

ON1 Photo RAW 2021.1
Subscription
How much storage do I need?

ON1 Photo RAW 2021.1
Perpetual License
Previous owner? Sign in for upgrade price.