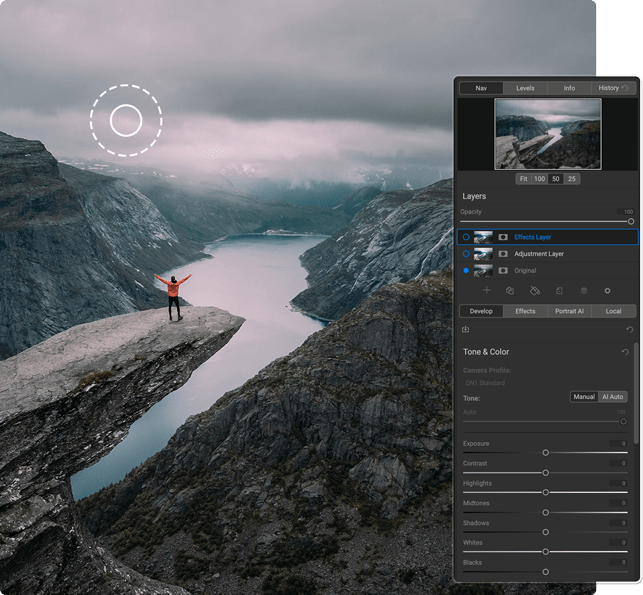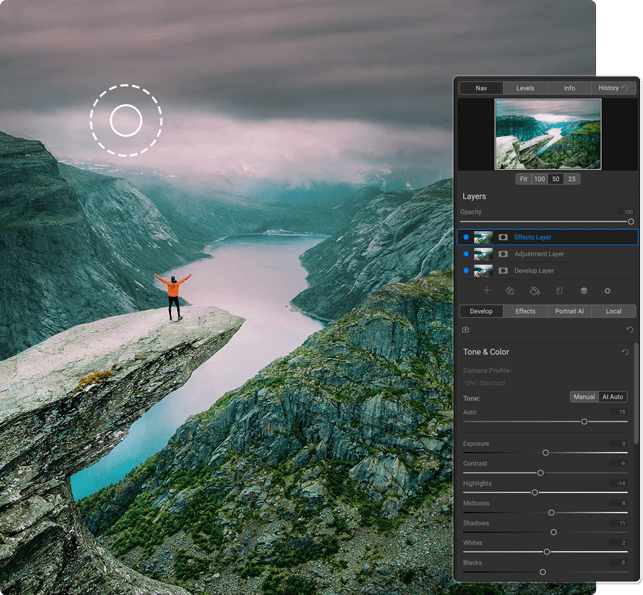 What is Hassle-Free Photo Editing?
Photographers demand integrated software tools on the desktop and mobile devices that produce the highest quality photos without all of the hassles. Some companies release multiple apps to complete their photography workflow, lock your photos into their proprietary system and force you into subscriptions. Once you stop paying, they take away your software. Others are overly complicated and bloated with features you would never use at exorbitant price points. Neither is the case with ON1 Photo RAW.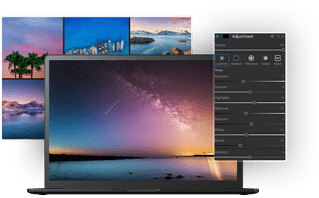 We have one application for organizing, raw processing, and creative editing.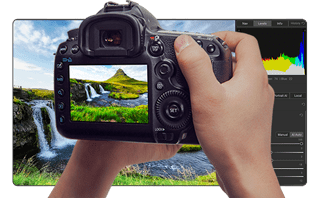 Our applications are designed by photographers for photographers. We understand what you need.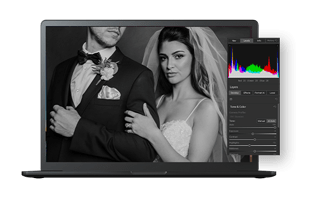 We will always give you the choice in how you purchase with perpetual or subscription licenses.
Our software is easy-to-use and get-up and running. Browse to wherever your photos live, and you are set.
We've been developing photography software for over 15 years. From this experience, we've heard of every cool filter effect, feature request, and the challenges from photographers. Our approach with Photo RAW for desktop and mobile sets us apart from the other companies. Our solution is a single app experience that delivers professional quality results across your computers and mobile devices, while keeping you in control of every aspect of your photo passion.
— Craig Keudell, President of ON1
The Best Photo Editor for Your Workflow
The new ON1 Photo RAW 2021 for computers is the hassle-free, professional photo organizer, raw processor, layered editor and effects app. It's perfect for those seeking an ultra-convenient all-in-one photo editing solution to produce high quality results at a tremendous value.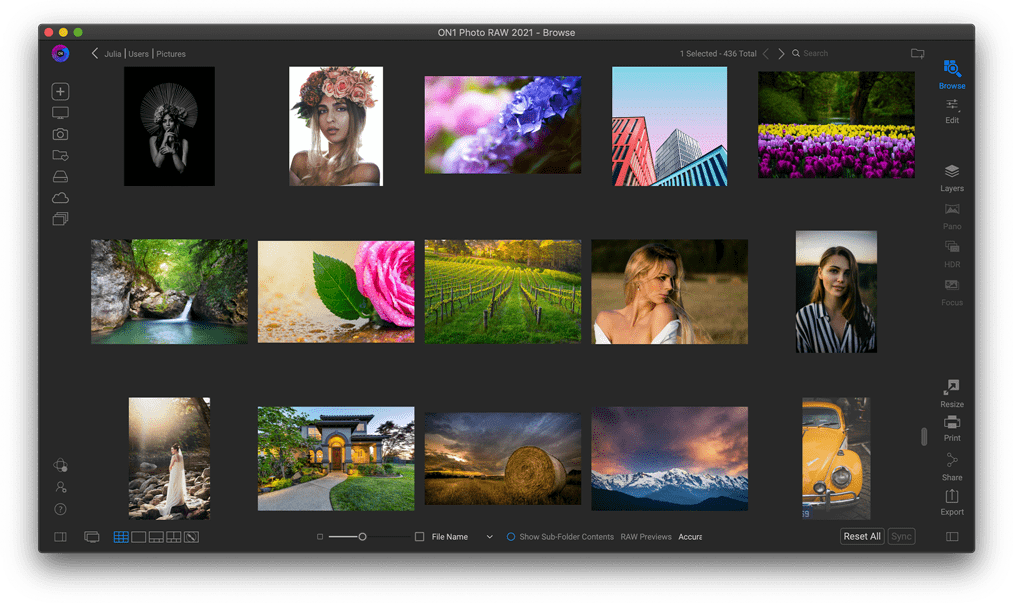 The Easiest Way to Stay Organized
Simply navigate to where your photos live to get started editing.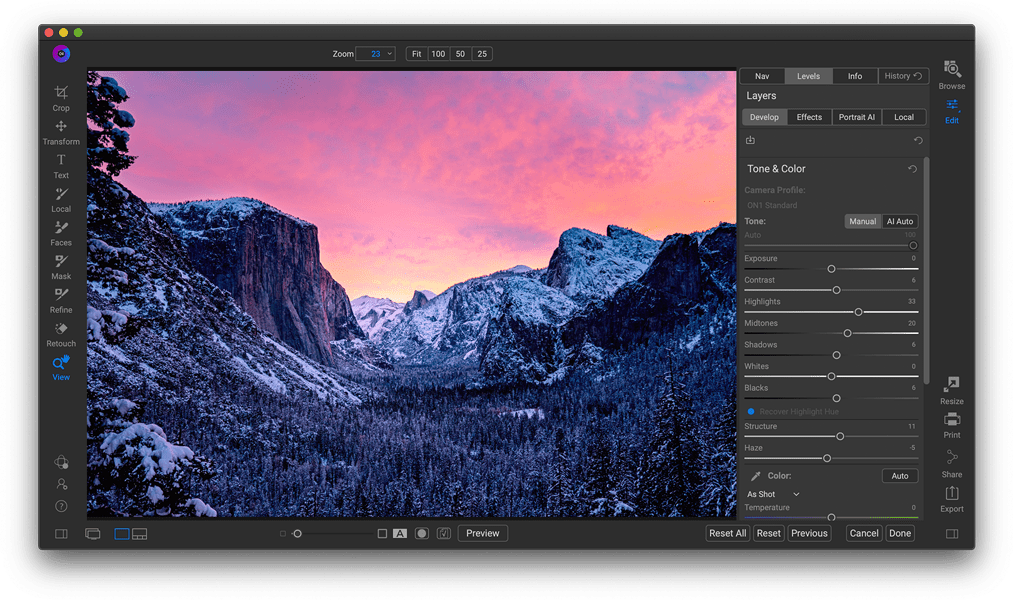 State-of-the-art Image Processing
Get the ultimate image clarity, beautiful color, and maintain the finest details.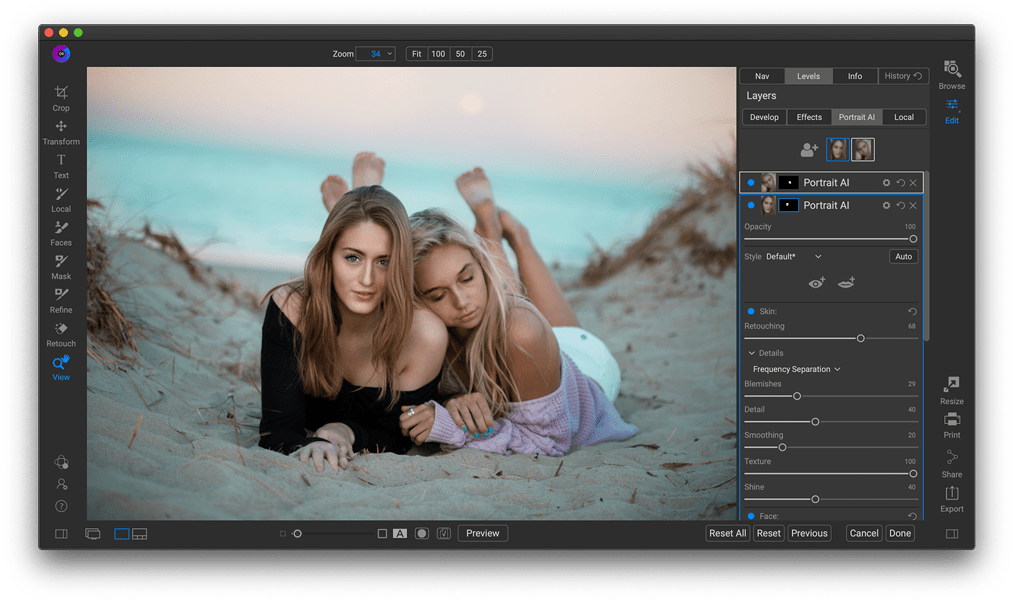 A Game Changer in Portrait Editing
Save massive amounts of time and avoid those long drawn out editing sessions.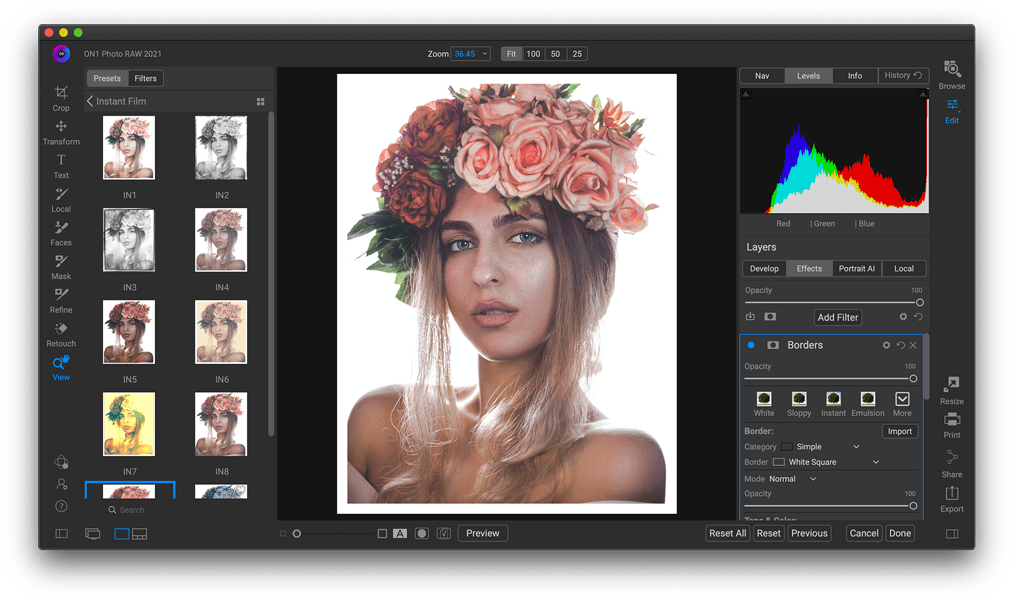 Unlimited Creative Style
Includes hundreds of the most popular looks and styles seen throughout the industry.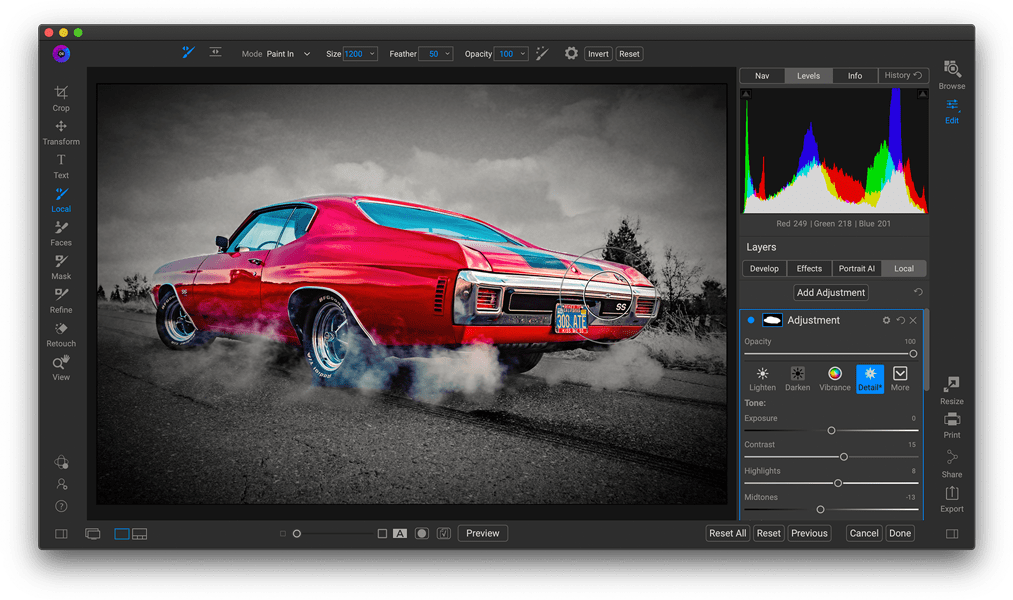 Target Any Adjustment with Powerful Masking
The masking tools will make complex tasks a breeze.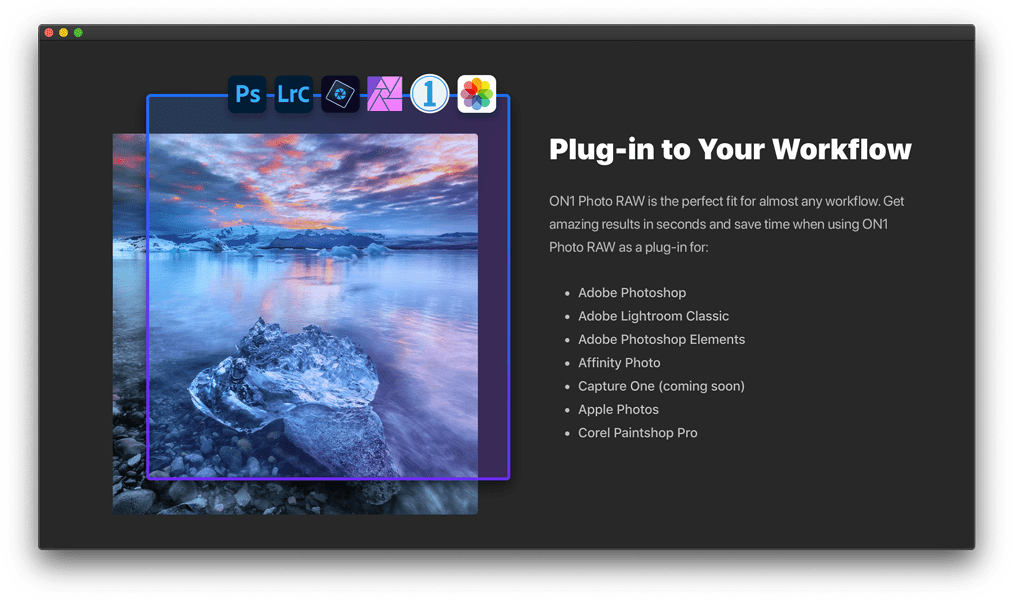 Use Your Workflow of Choice
ON1 Photo RAW works where you do.
What do you photograph?
ON1 Photo RAW 2021 provides the primary photo editing needs for every photographer regardless of what they shoot — without having to bounce between multiple pieces of software. Get the professional photo editing tools you need for the professional results you need while keeping your workflow efficient, powerful, and simple.
Power & Speed
At its core, ON1 Photo RAW includes a state-of-the-art image processing engine. Optimized for today's super-megapixel cameras and high-performance computer graphics systems, Photo RAW is the world's fastest, most flexible, and easiest-to-use photo editor on the market.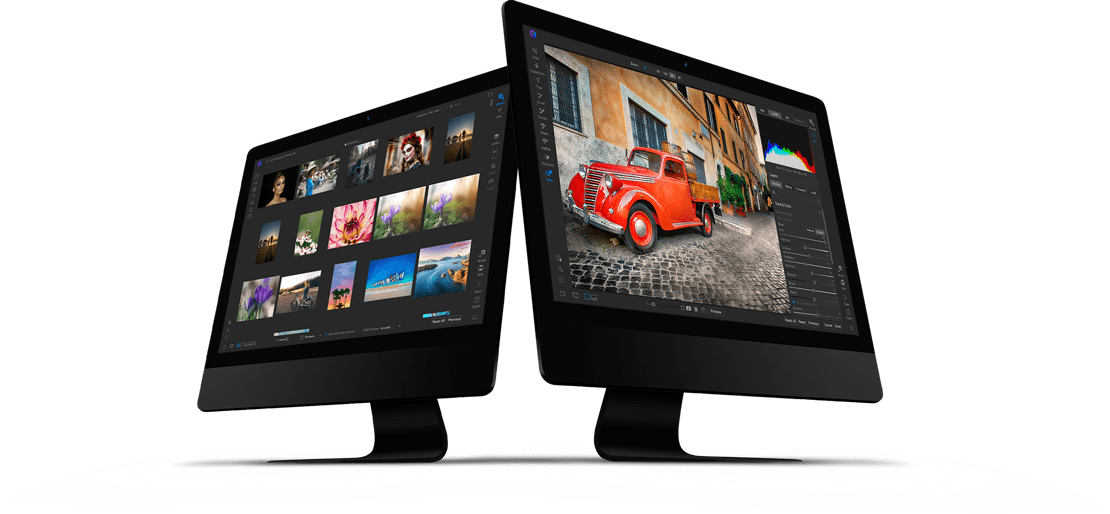 Unlimited Creativity
Creators want to create and not spend all of their time learning how to use editing tools. Photo RAW is like having Lightroom & Photoshop under one roof. It comes with the tools you need for compositing, hundreds of the hottest presets and filters built-in, and world-class masking tools to make your life easy.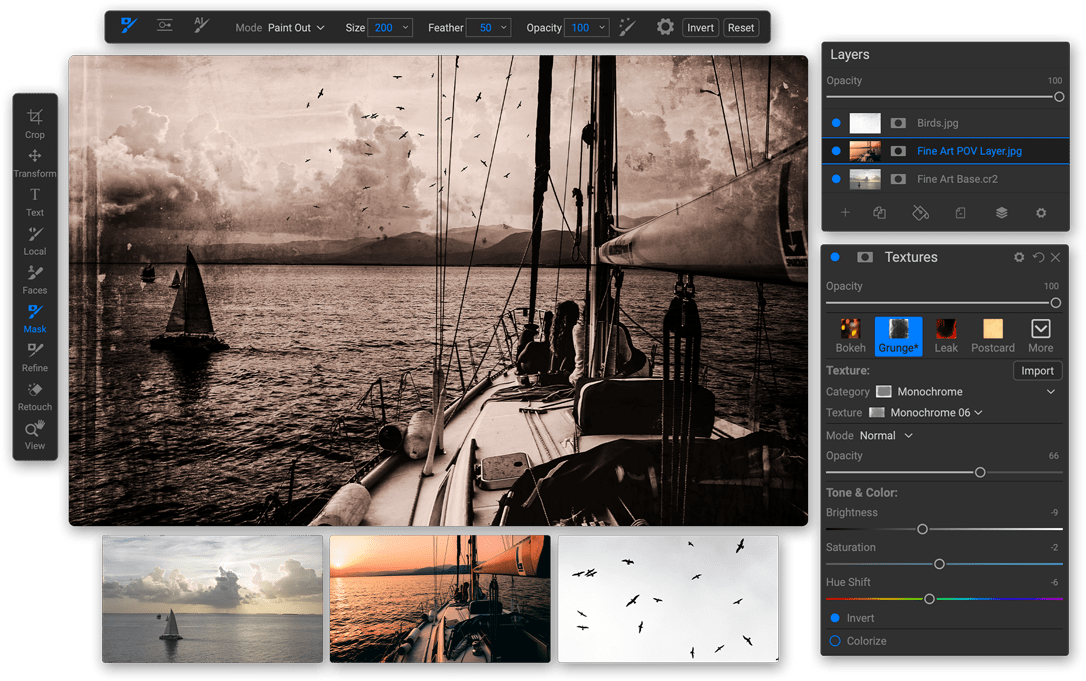 Control of Your Photography
ON1 Photo RAW gives you an open system for complete control over your storage, organization, editing, and method of purchase. No long importing, easy organization, unlimited ways to dial in your style, and ON1 will also never be a subscription-only model.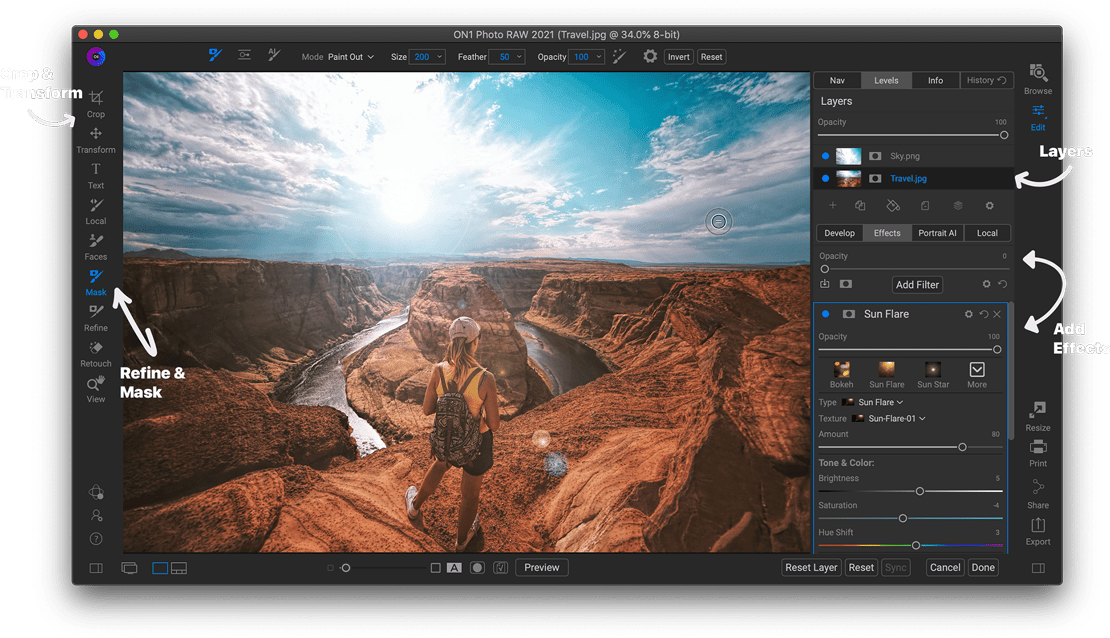 800+
Support for Over 800+ Cameras
Also supports JPEG, TIF, PSD, PSB, PNG, and DNG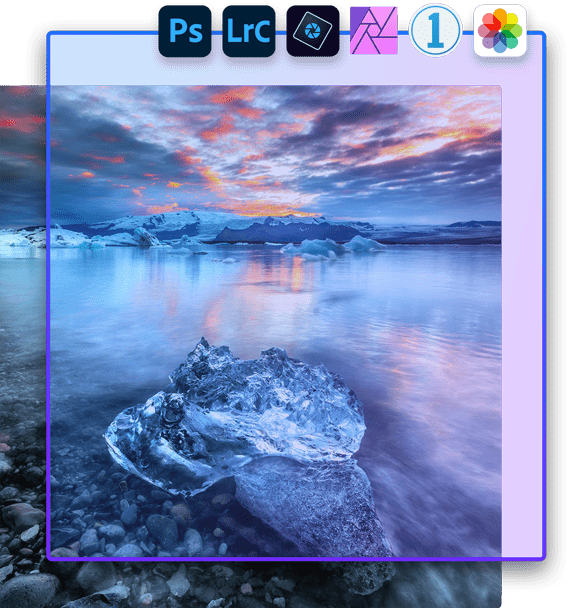 Plugin to Your Workflow
ON1 Photo RAW is the perfect fit for almost any workflow. Get amazing retouching results in seconds when using ON1 Photo RAW as a plugin for:
Adobe Photoshop
Adobe Lightroom Classic
Adobe Photoshop Elements
Affinity Photo
Capture One (coming soon)
Apple Photos
Corel Paintshop Pro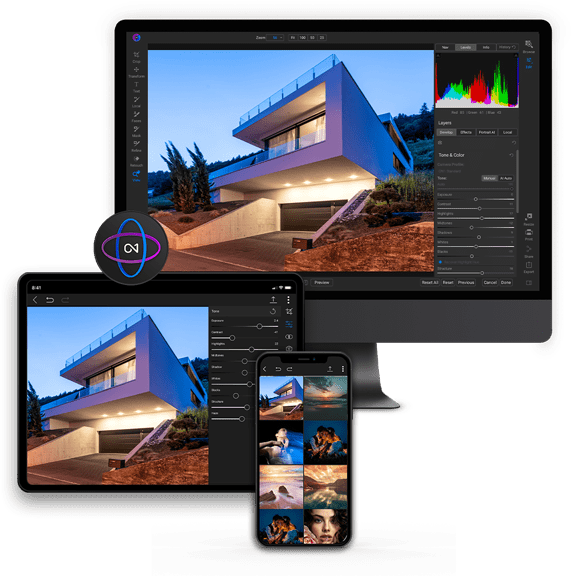 Want ON1 Photo RAW Everywhere?
ON1 Photo RAW 360 provides seamless cloud syncing of your photo organization and editing between all your computers and mobile devices. As a monthly or yearly subscriber to Photo RAW 360, you ensure you always have latest version of Photo RAW for your desktop and mobile devices, keeping you in control of your photography from anywhere.
As low as $7.99/month →

One of the great things about ON1 is that they listen. Photo Raw will fit in to your existing workflow, whatever that may be. If you want a standalone solution - they've got it. But they also listen to their Adobe customers by delivering specific tools to enhance photos that plug right in to Photoshop and Lightroom.
Matt Kloskowski — Professional Educator

I know so many photographers who struggle with their images when it comes to editing and cleaning them up. I am happy to say there is finally a program that takes the hassle and guesswork out of the editing process with a quick and easy way to make our lives easier. ON1 Portrait AI 2021 has changed my life and I know it will do the same for photographers around the world. Finally, there is an easy way to retouch our images in a manner that looks realistic and doesn't take a lot of time. 2021 is going to be a great year and thanks to ON1 Photo RAW 2021, we now all have something to smile about as we share our images with clients, friends and family.
Matthew Jordan Smith — Professional Photographer

Photo RAW 2021 has a completely redesigned portrait editing mode and retouching brush, both of which have impressed me. If you edit any photos of people, this version will put a big smile on your face. The ON1360 integration and new Smart Organize tool in Browse are also welcome, easy to use additions. It's also been extremely stable on both my Mac and PC even in the earliest versions I tested. Great job ON1.
Hudson Henry — Professional Photographer