An All-New Photo Editing Experience
New ON1 Photo RAW 2019.2 is the ultimate photo organizer and photo editor! It puts the primary photo editing needs for photographers under one roof without having to bounce between multiple pieces of software. With ON1 Photo RAW 2019.2 you get the professional photo editing tools every photographer needs to get professional results while keeping your workflow efficient, powerful, and simple.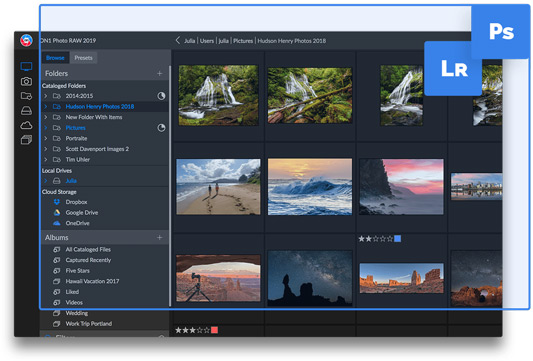 The Alternative to Lightroom® & Photoshop®
ON1 Photo RAW 2019.2 is a game changer. If you are looking for a Lightroom alternative with powerful Photoshop features you've found the right place. ON1 Photo RAW 2019.2 will give you the features photographers use the most from the Lightroom and Photoshop worlds in a single application. This is what we mean by an all-new photo editing experience. Watch video »
Fast Browsing, Organizing, & Batch Processing
Quickly browse, organize, manage and catalog photos in your photo editing workflow. The ultra-fast photo browser and organizer is perfect for rapidly viewing and culling through photos without having to wait on previews to generate or an import process. Watch video »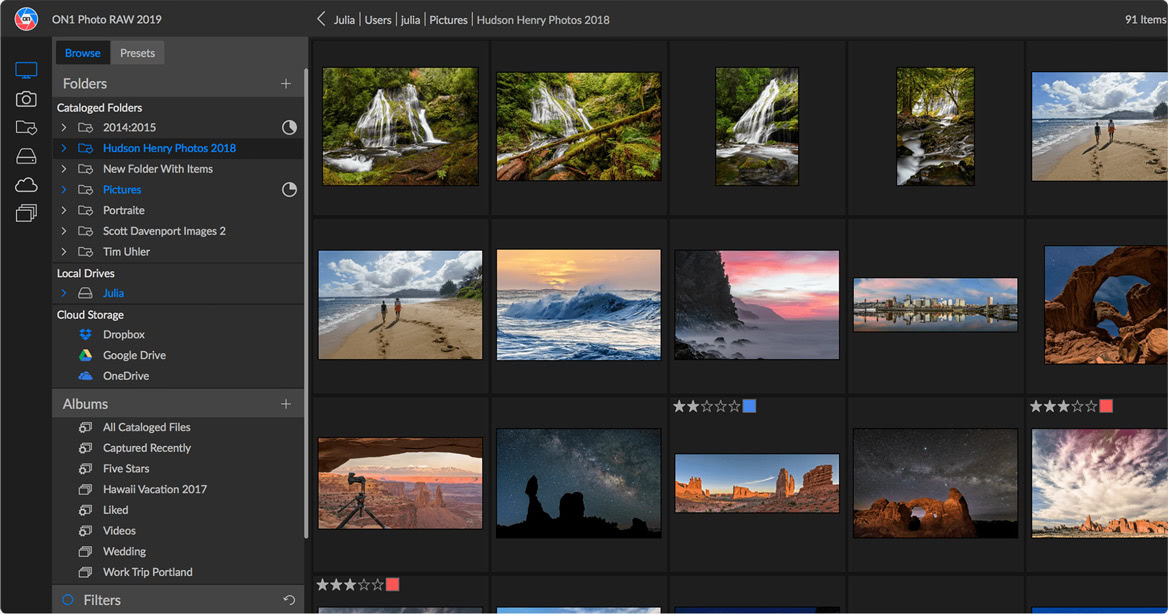 You get the benefits of a fast photo browser and the power of catalogs in one app!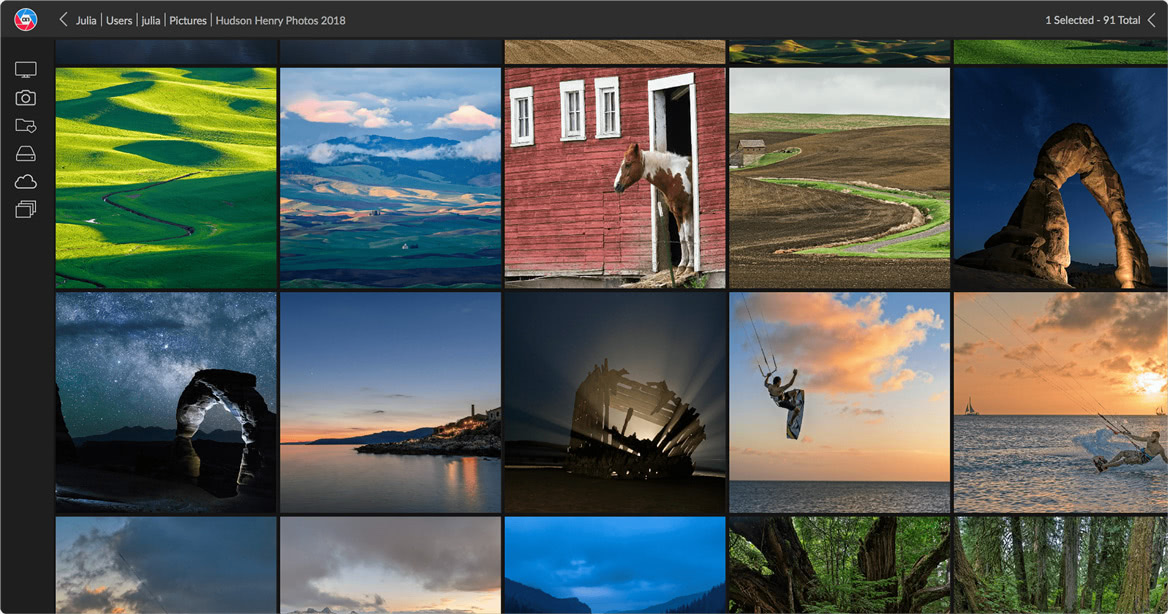 AI-powered algorithms will transfer Lightroom edited photos, keep the non-destructive settings, and move them into ON1 Photo RAW.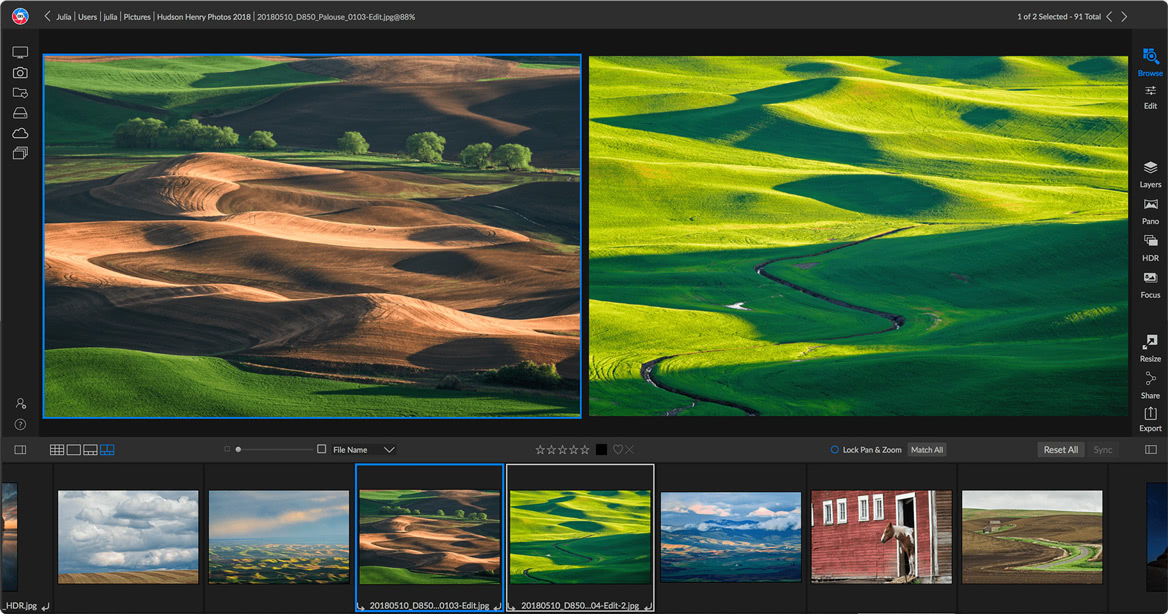 Fast Culling and Compare Modes: Select a series of photos (up to 15) and zoom and pan each of them all at the same time!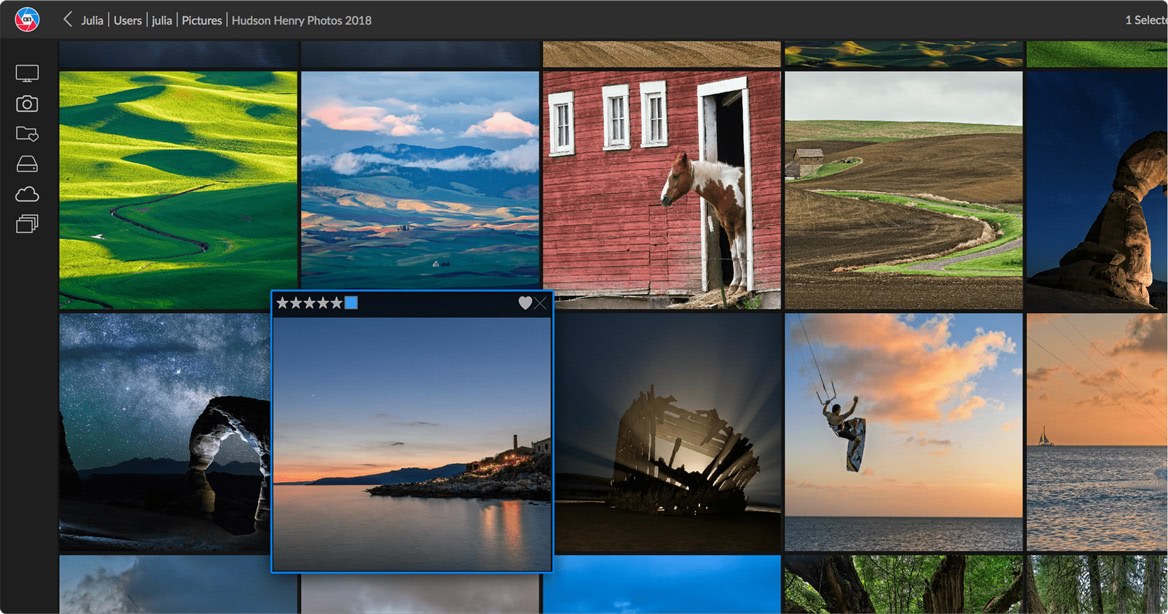 Easily rate, label your photos and create albums and smart albums.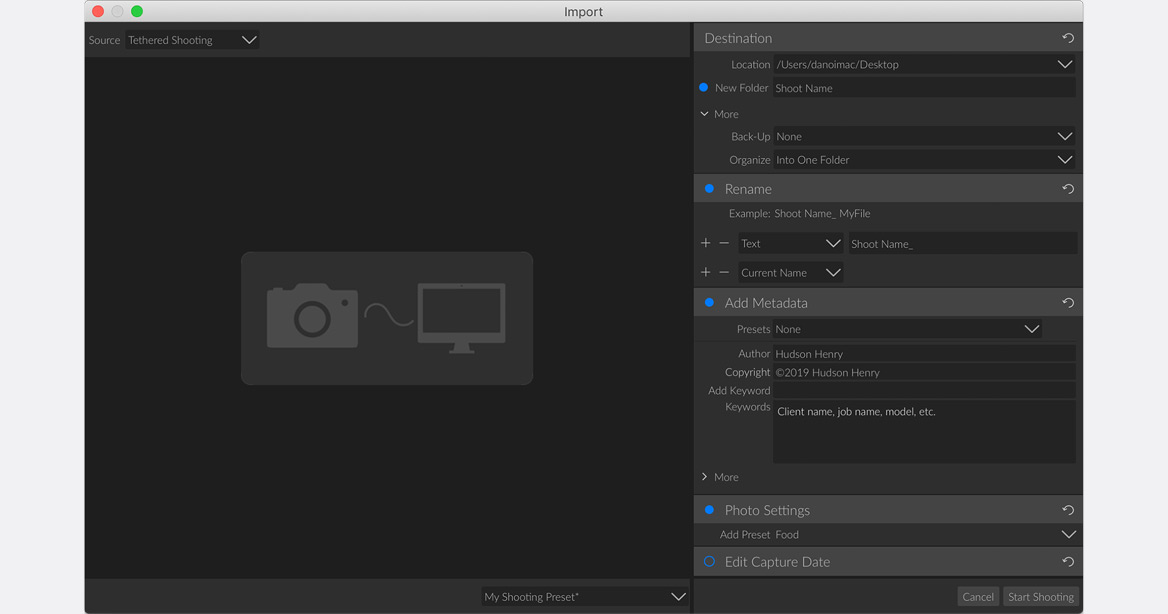 Tethered Shooting: Get your photos to your computer instantly and apply import settings.(currently supports Canon and Nikon)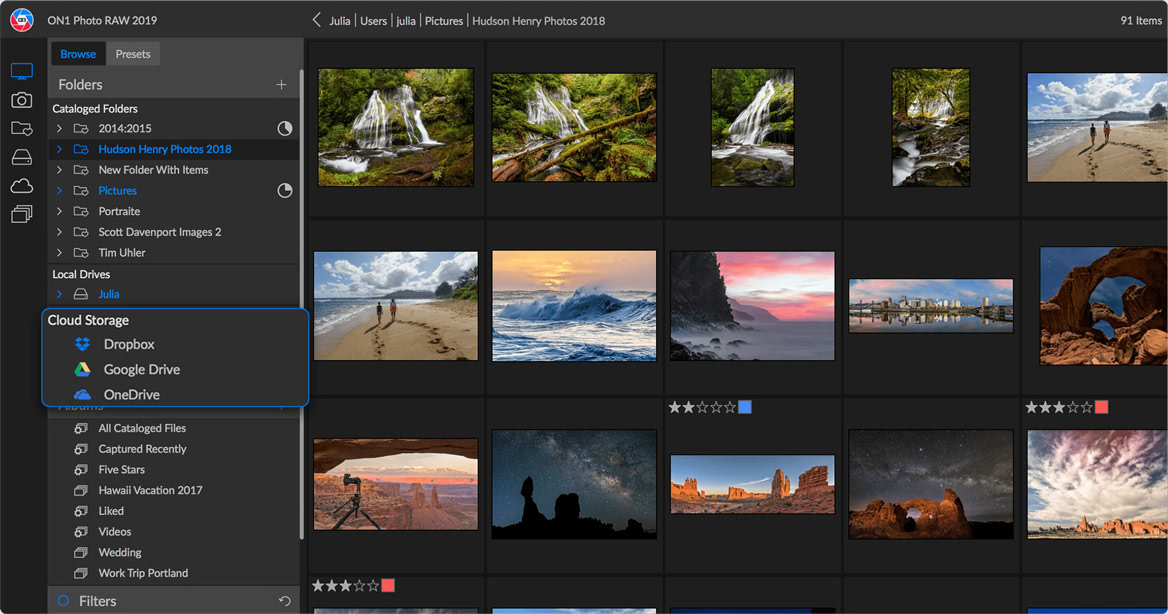 Open Cloud Storage: Connect with popular cloud storage systems, giving you access to your photos anywhere without having to lock into a specific cloud storage plan.
New Layers Workflow
Layers integration sits at the heart of ON1 Photo RAW 2019.2 allowing you to create multi-layered photos or composites while keeping all of the non-destructive settings for each photo, and have it done within one workflow. Watch video »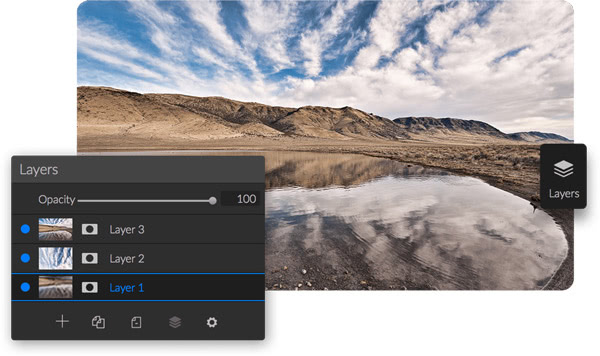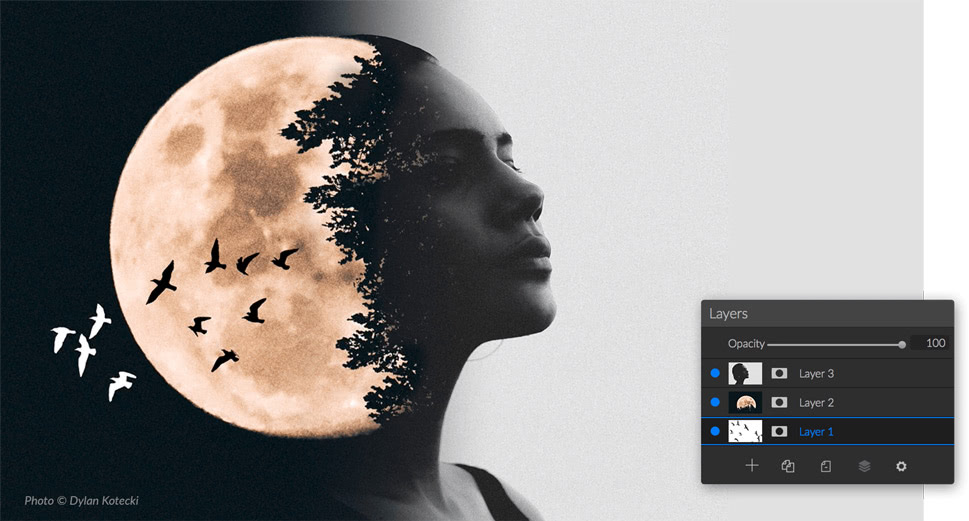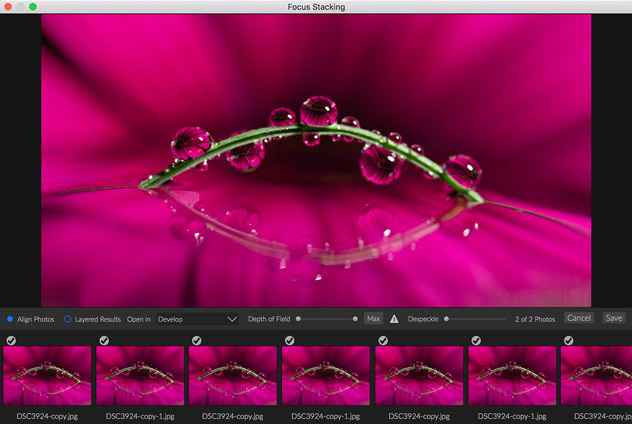 Focus Stacking
Focus Stacking automatically blends a series of photos at different focus distances to increase depth-of-field.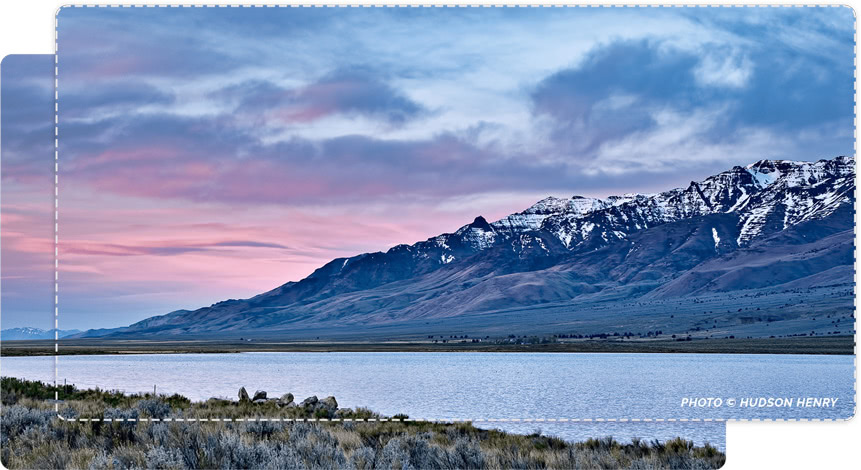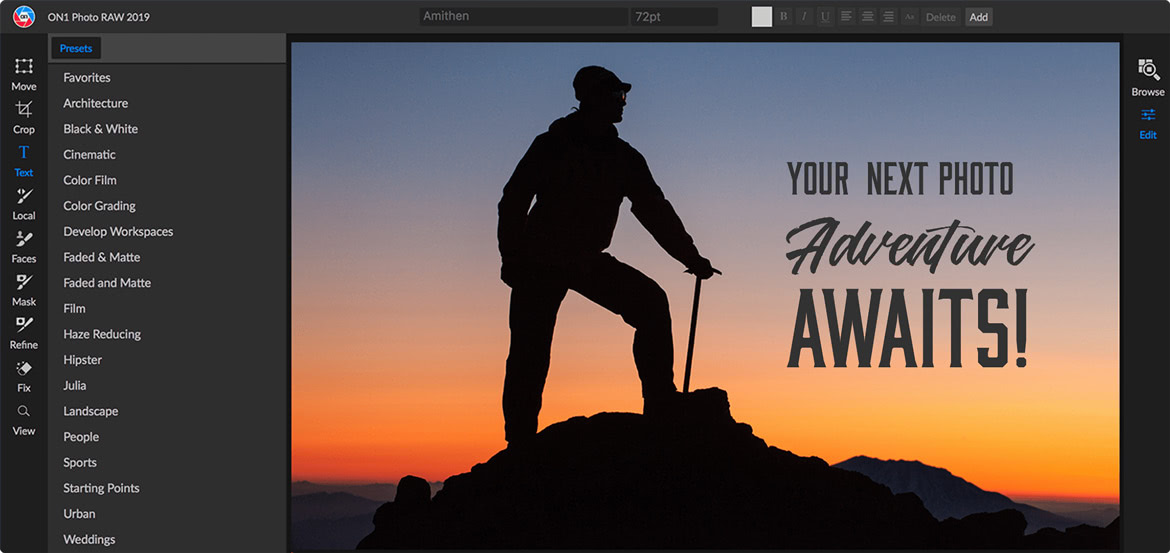 RAW Processing & Non-Destructive Editing
A state-of-the-art processing engine providing a fast, smooth, comfortable, and fun photo editing experience while producing the highest quality results for your photos.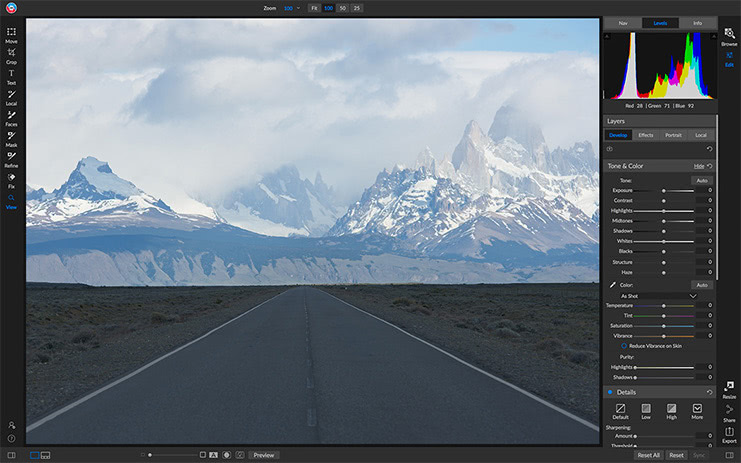 Photo © Hudson Henry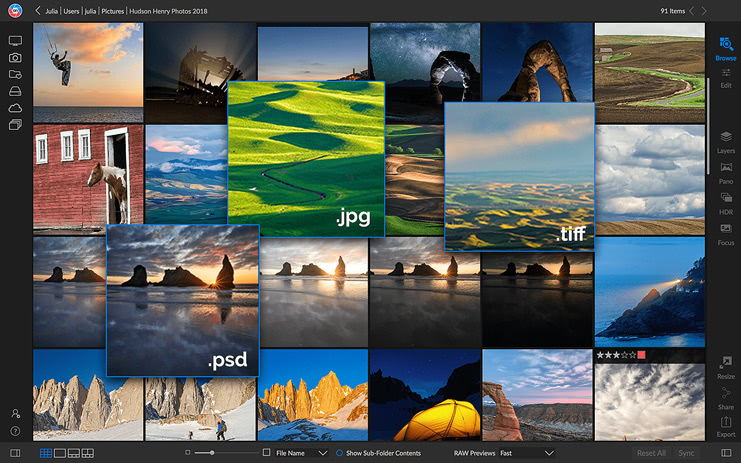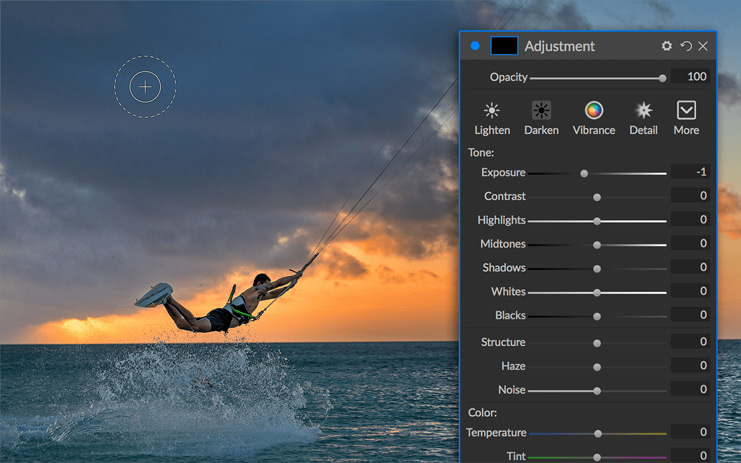 Photo Effects, Filters, Presets, LUTs, and More
Includes hundreds of fast, non-destructive, stackable, re-editable, and customizable photo effects and filters providing endless creative possibilities. Watch video »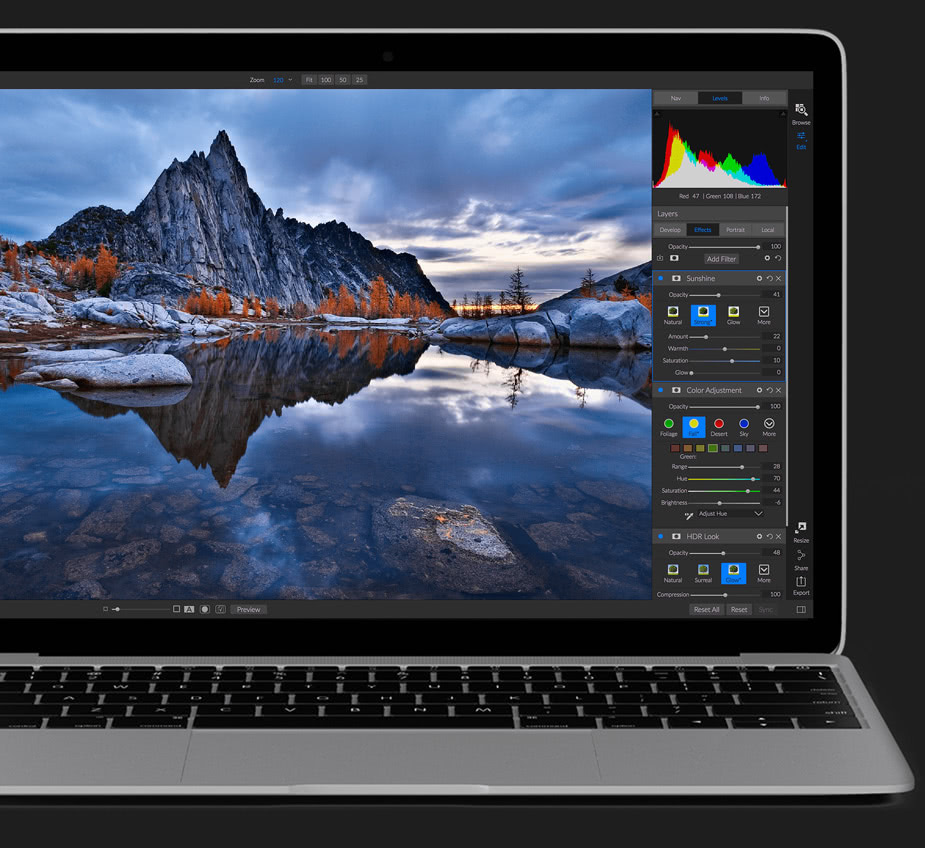 Photo © Hudson Henry
Hundreds of built-in filters, presets, and LUTs
Stackable, re-editable, and customizable
Manage and organize presets
View Photos
Effortless Retouching, Masking,
Blending, and Brushing
The tools for retouching portraits, photo restoration, and enhancing photos are available in ON1 Photo RAW 2019.2. ON1 Photo RAW 2019.2 includes the best-in-class masking tools for beginners and advanced users. Whether replacing backgrounds, skies or selectively applying an adjustment with a mask or selection.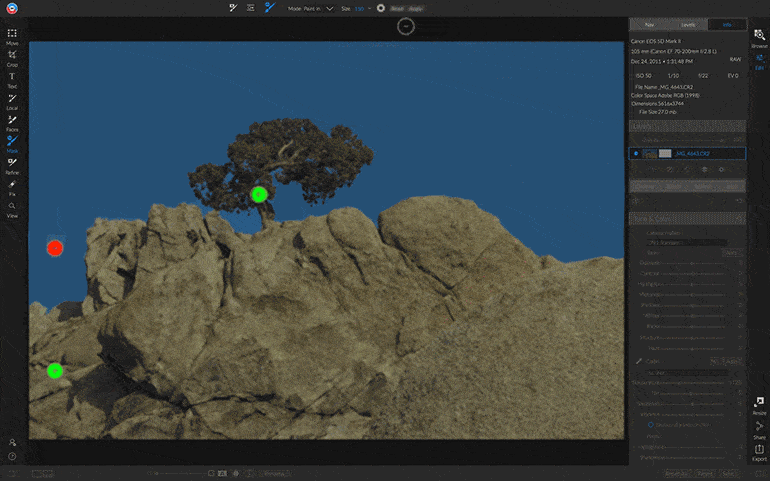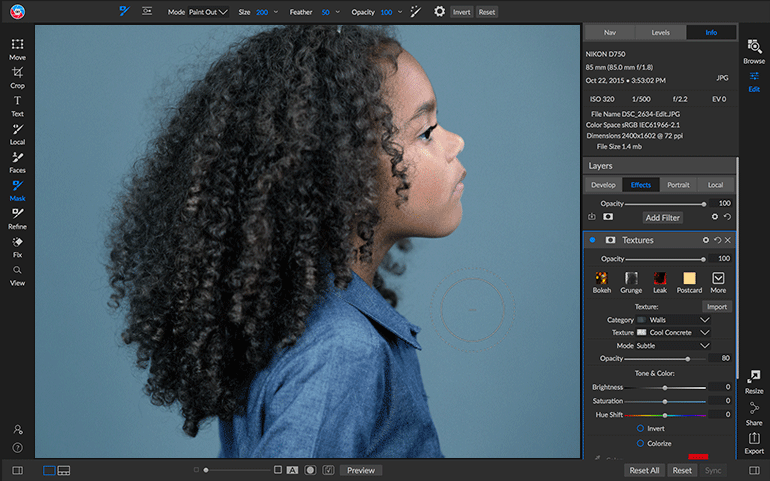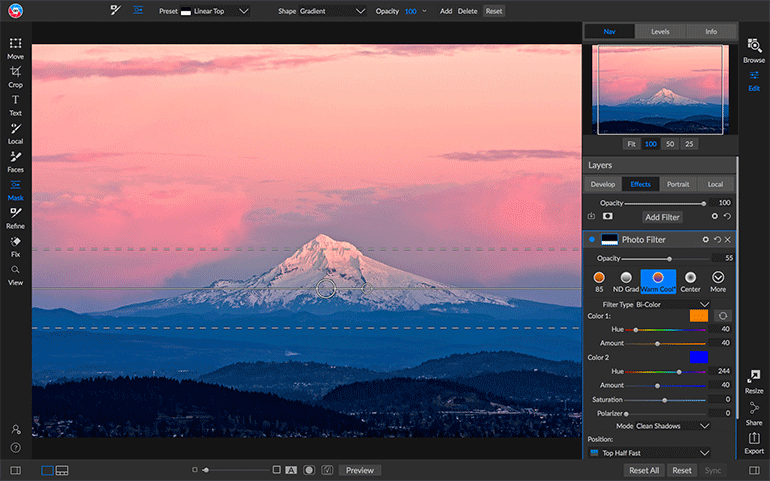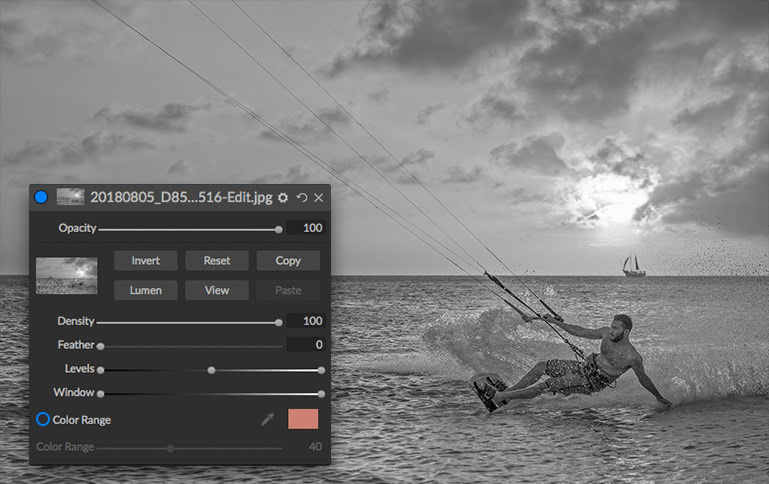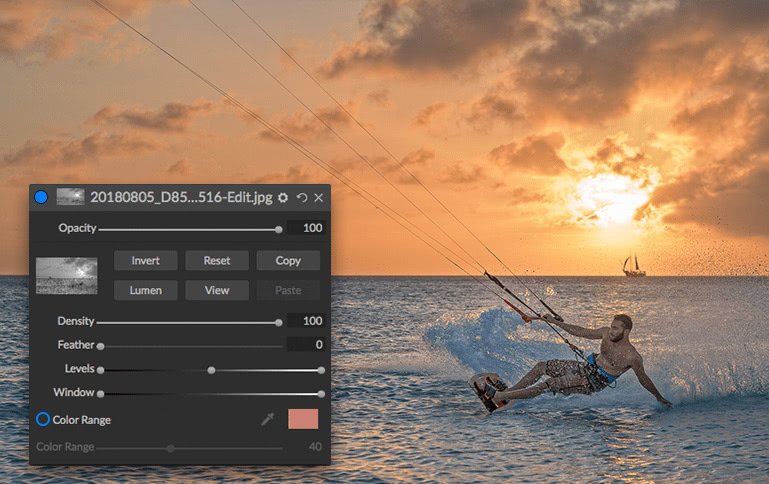 Photo © Hudson Henry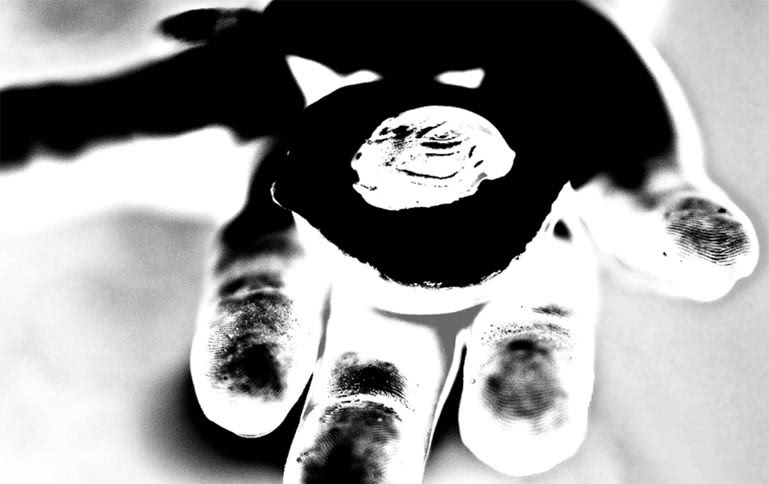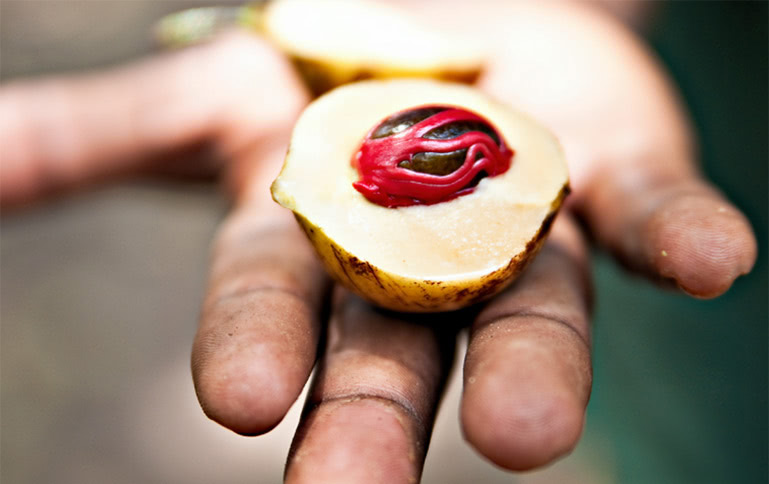 Photo © Hudson Henry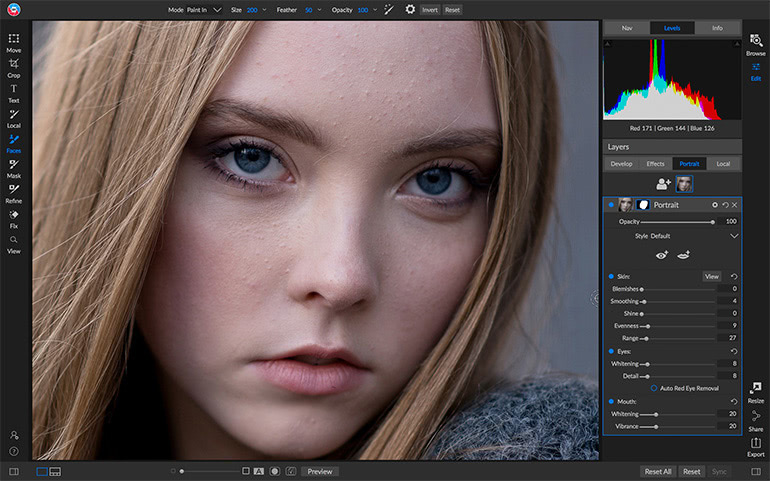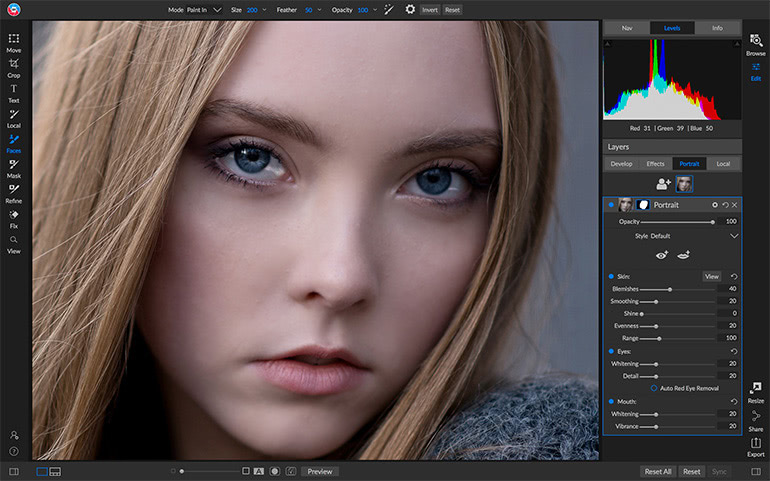 Photo © Maxim Guselnikov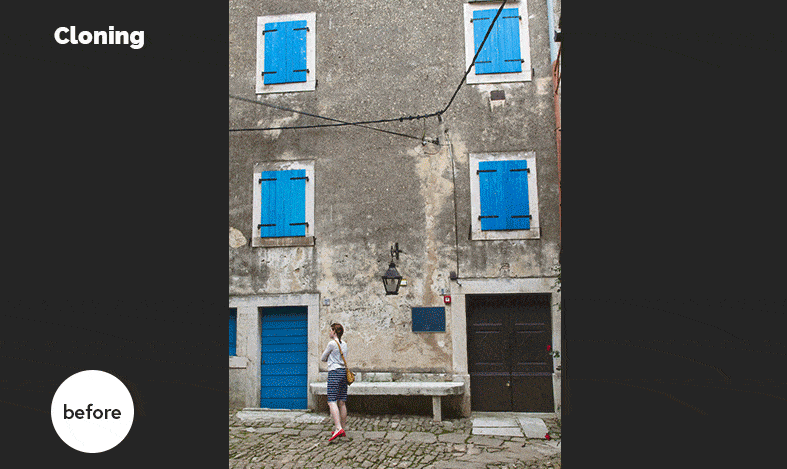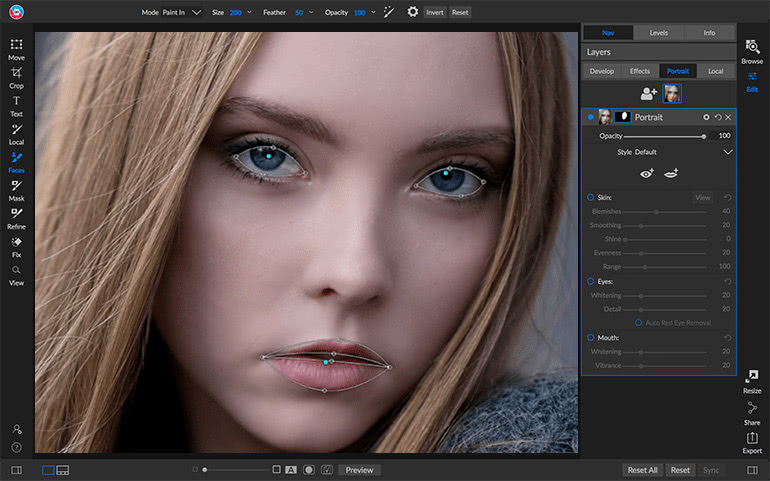 Photo © Maxim Guselnikov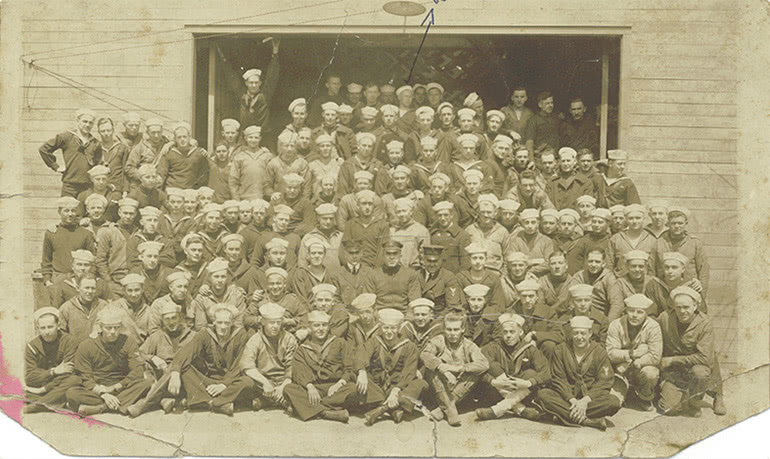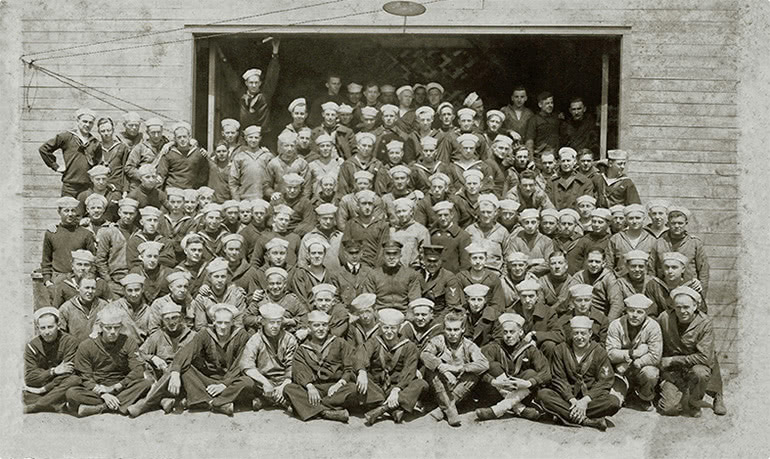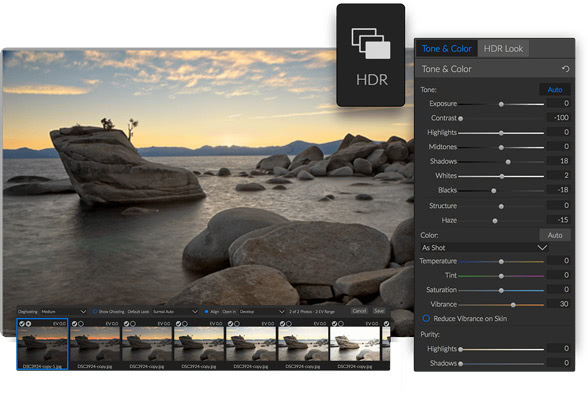 HDR Merge
Tone mapping and merging exposure brackets has never been faster or easier.
Auto-aligns photos and removes ghosting
Create natural look or surreal looking HDR photos
Panorama Stitching
Stitch together multiple photos into a single panorama or matrix photo. Automatically aligns photos and blends them together seamlessly.
Stitch multiple photos together
Automatically aligns photos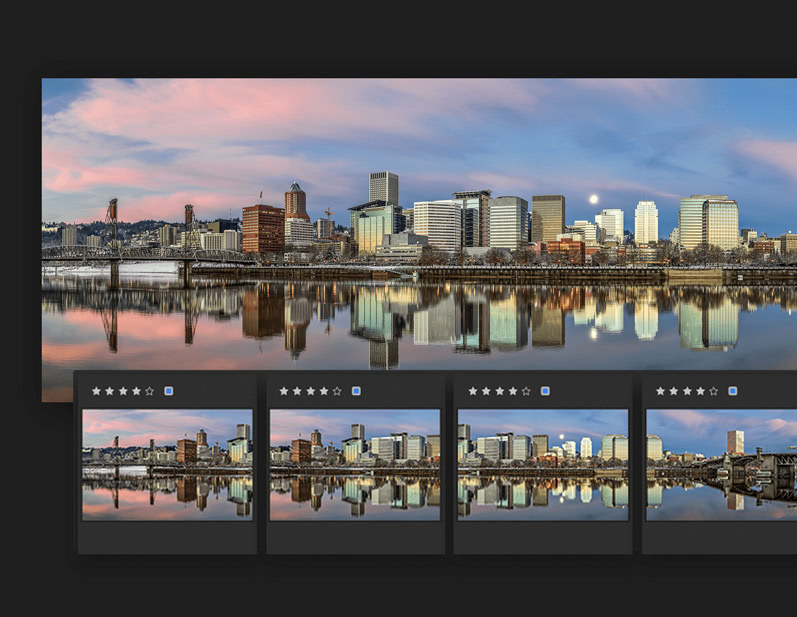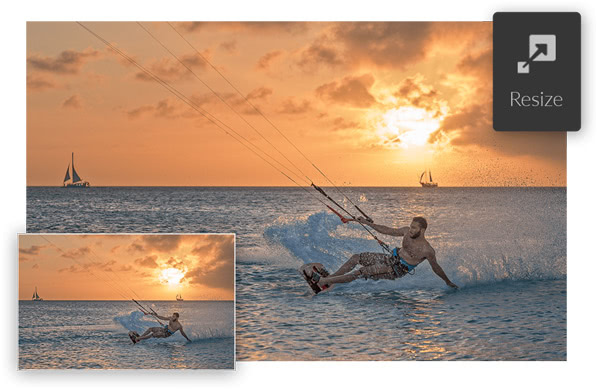 Image Resizing
Includes ON1 Resize, powered by Genuine Fractals, for the best quality image enlargements.
Enlarge photos up to 1000% without loss in quality
Create gallery wraps and divide an image into tiles for printing mosaics
Softproofing & Printing
Simulate what your photo will look like when you are preparing your photos for print.
Full printing capabilities built-in
Crop, resize, and print all in one place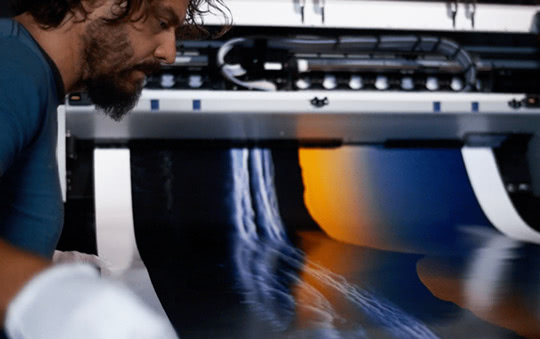 100% Customer Driven
Customers tell us what they want and we build it
We deliver the training and skills needed to get the most out of your purchase
Each purchase is covered by our 30-day money back guarantee - no questions asked
No Subscription
When you purchase ON1 Photo RAW 2019.2 you receive a perpetual license
Never rent your software again
You own it forever
Get More with ON1
World-class Support and free video resources to get you up-to-speed quickly
Free weekly videos & monthly rewards
More free software updates