Custom Adobe Camera RAW Profile Support
Adding support for custom Adobe Camera RAW profiles made with Xrite profiling color checker passport is a feature I would be thrilled to use. I use it for every image put through my current RAW software and it really helps get the most consistent color accurate results from camera to camera, lens to lens, and photo shoot to photo shoot.
How You Buy | How You Own
When you purchase ON1 Photo RAW 2019 you receive a perpetual license. That means the day you purchase ON1, you own it forever. No subscription. If you decide to become a member of ON1 Plus Pro, you will also receive a perpetual license of the latest versions of all the ON1 apps as part of your membership.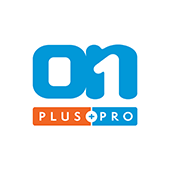 ON1 Plus Pro
+ The ON1 Skills Course Bundle

$129.99
Per Year
Includes Photo RAW 2019.6 & 2020,
Monthly Courses, Pro Tips, & much more!
Buy Now