ON1 Portrait AI
Portrait AI Editing & Retouching Plugin
New

Version 2023.5 - Now Available
Simply Better AI Picture Retouching
Flawless retouching is just a click away with our portrait editing software, ON1 Portrait AI. Our portrait photo editing software uses machine learning to find every face in your photo and make them look great automatically. It analyzes each face and adds the right amount of retouching to the skin, eyes, and mouth, giving you professional results in no time.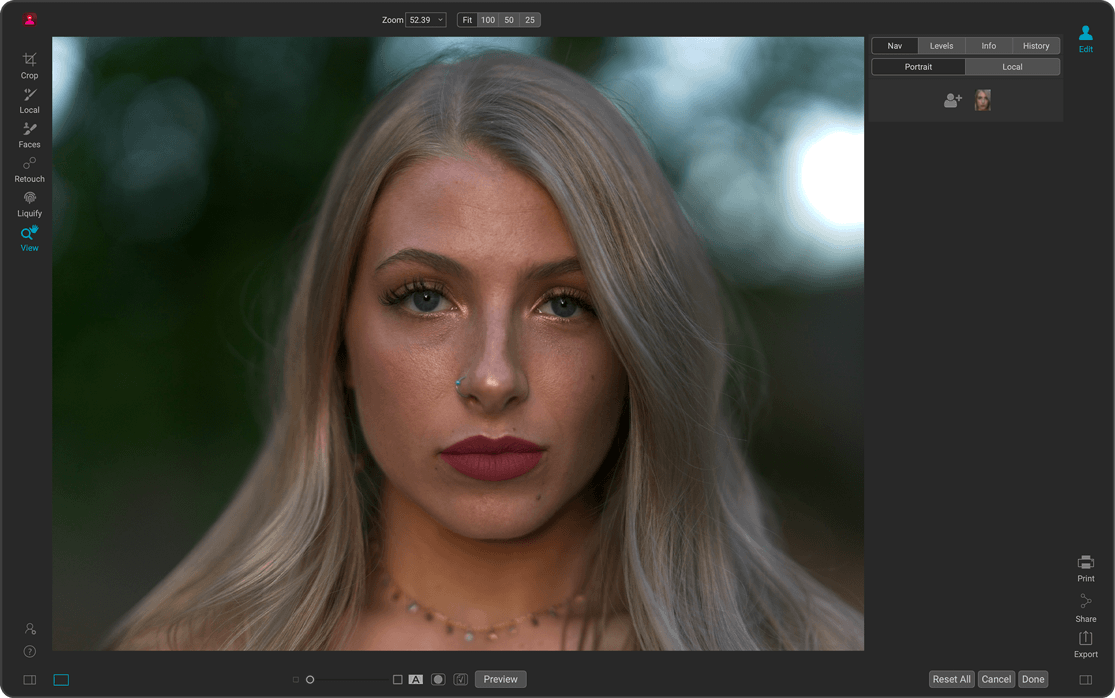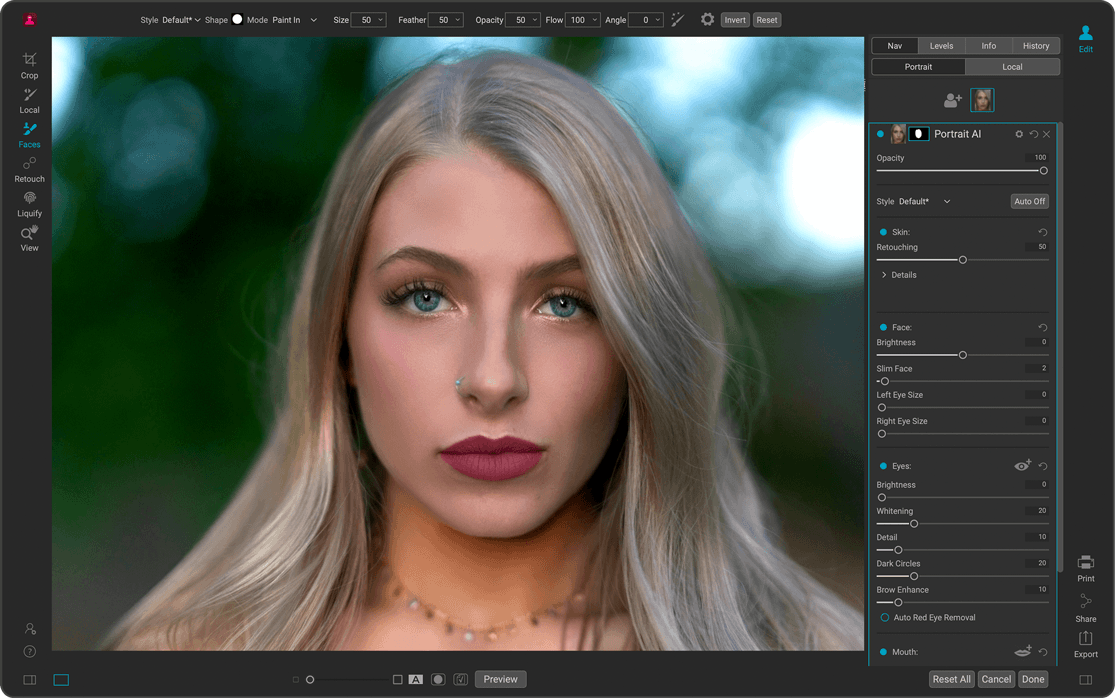 How to Retouch a Portrait in ON1 Portrait AI
What's New
in

Our Portrait AI 2023.5

Retouching Software
Mask AI
Say goodbye to tedious brushing. Mask AI uses state-of-art machine learning to segment photos, identifying objects like people and animals and regions like the sky, mountains, trees, water, and ground. You can select subjects or regions from the list when masking layers, effects, or local adjustments. Mask AI will create great-looking masks instantly. You can even choose regions to apply filters or adjustments to when you add them, making it easy to get the adjustment you want.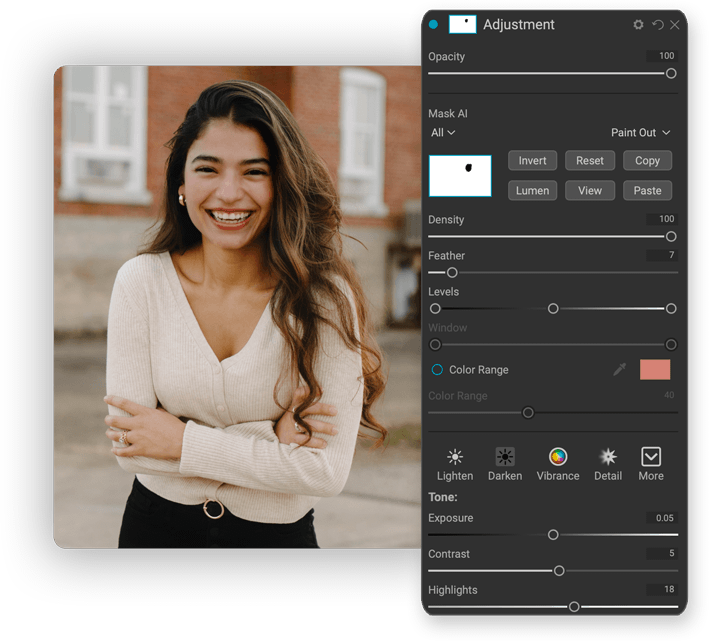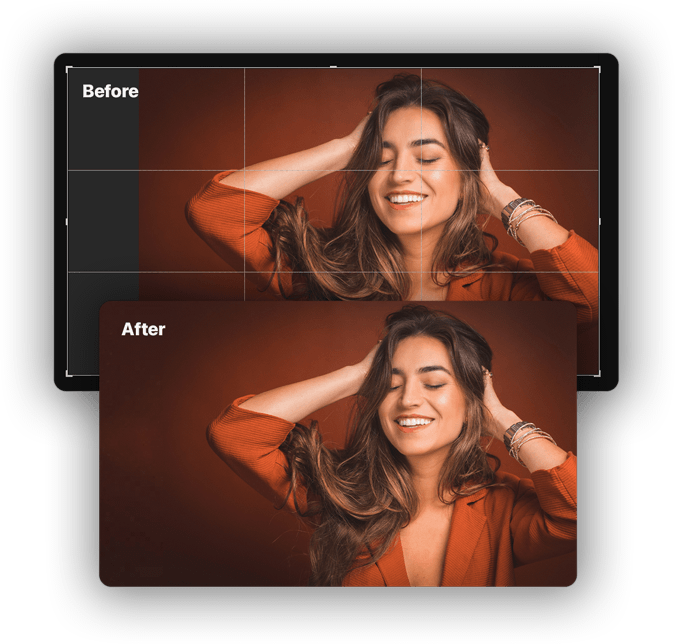 Content-Aware Crop
If you have ever had to crop or level a photo and have lost important details near the edges, the new content-aware crop will be a lifesaver. It can expand the photo canvas and fill the new edges with realistic detail.
Improved Content-Aware Perfect Eraser
The Perfect Eraser, the perfect tool for removing larger distractions has been improved with a more accurate algorithm and is faster on modern computers.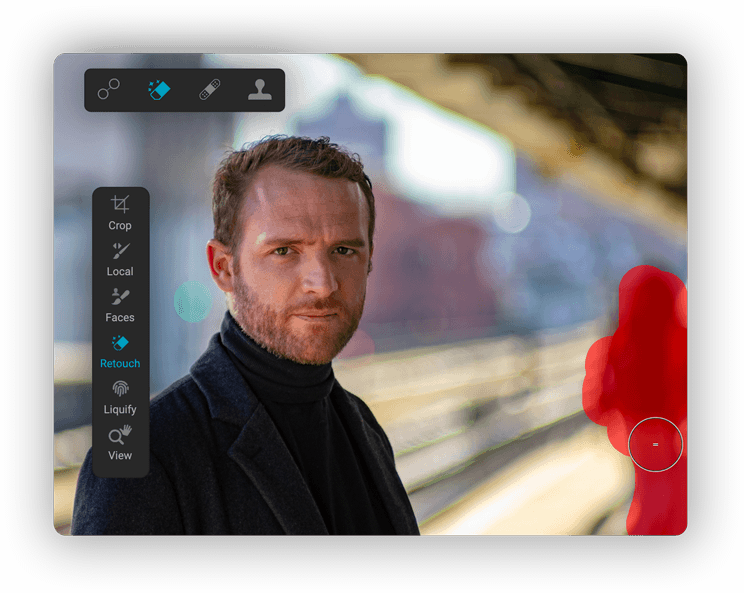 Get Flawless, Natural Looking Skin
with ON1 Portrait AI
AI Automatic Retouching for Every Face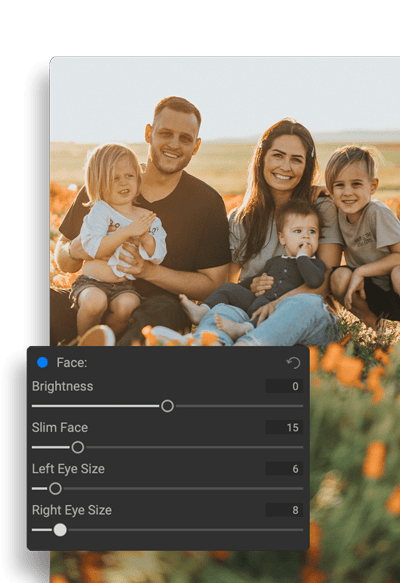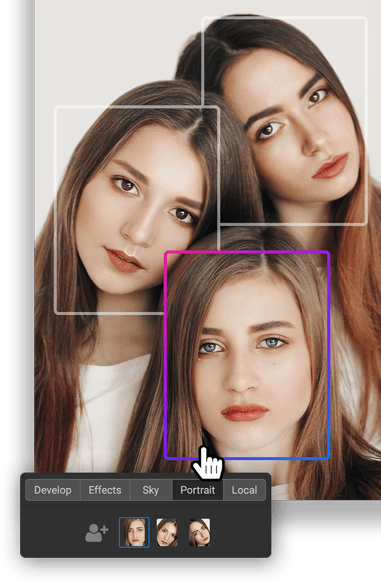 Independent Adjustments for Each Face
Frequency Separation Based Skin Retouching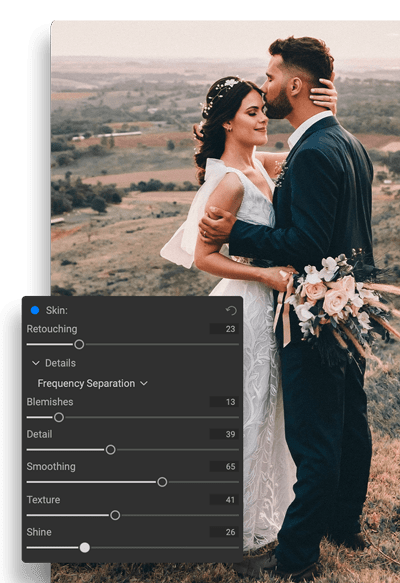 The Retouching Tools
and Control You Need
The retouching options are simply amazing including skin smoothing, shine reduction, blemish removal, face sculpting and eye and teeth whitening just to get started.
Run Portrait AI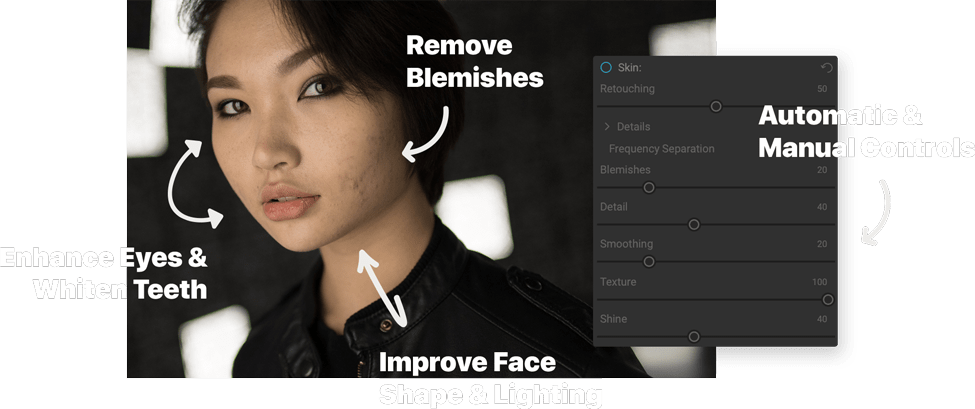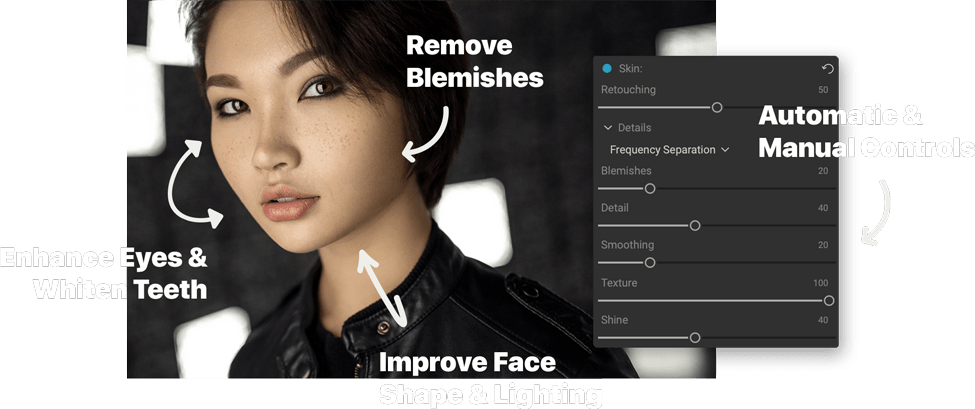 Let
Portrait AI

Do the Hard Work for You

Automatically finds each face in your photo, analyzes them, and adds just the right amount of retouching, based on your preferences.

No More Drawn Out Editing Sessions
Put the AI to work for you by batch-processing an entire folder of photos. For each photo, Portrait AI will automatically find each face and add the right amount of retouching. It's perfect for proofing your photos before delivery.
AI Picture Retouching Allows You
to Adjust Each Person Individually
Each face in your photo has independent controls and adjustments. For example, you can use different settings for the bride and groom in a wedding photo.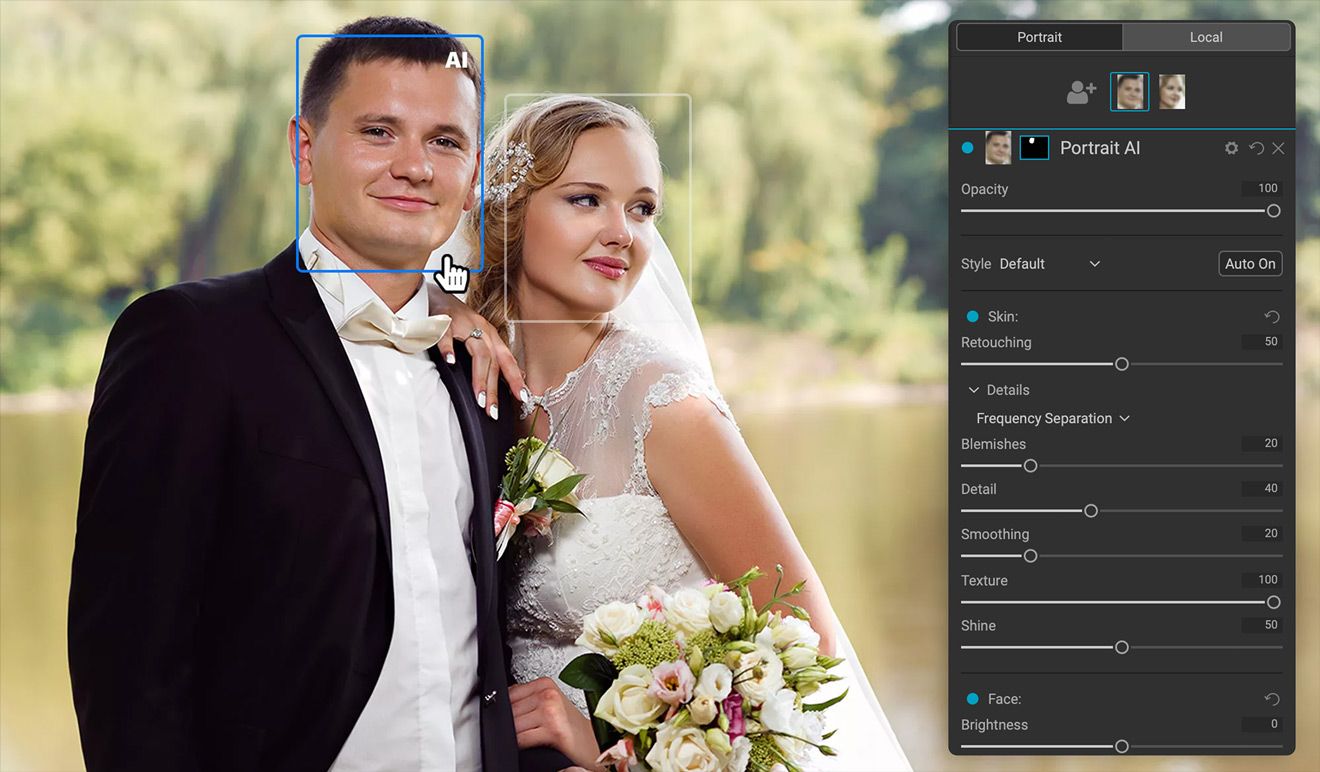 ON1 Portrait AI Edits are Non-Destructive
All of your adjustments and edits are non-destructive. You can re-edit them later and the original photo is not altered.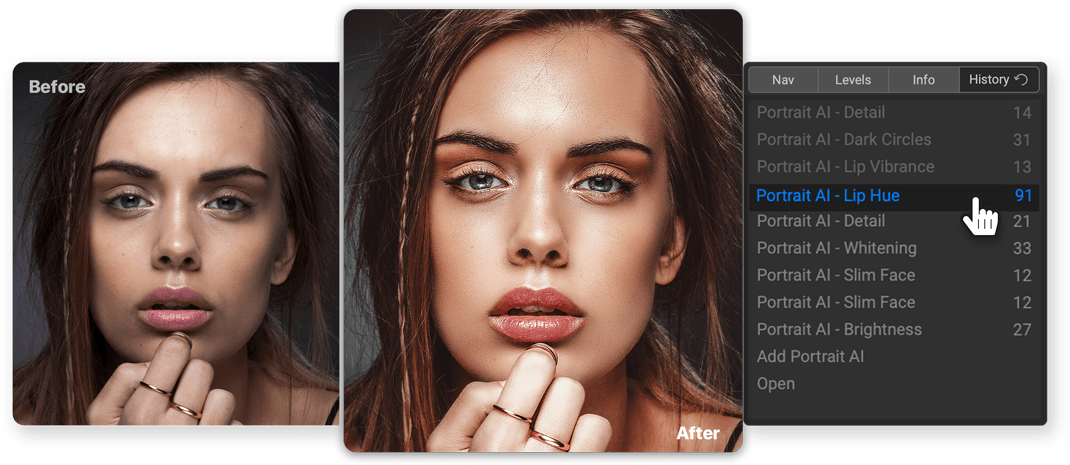 You Control

How to Edit
Everything is automatic, but you also have full manual control. You can manually adjust the eye and mouth positions, paint to refine the skin mask, and use brushes to remove stubborn blemishes.
Improve Face Shape and Lighting
Correct common errors in lens choice and lighting by adding fill-light to lighten the face or resculpt the face to thin the jawline or balance out eye size.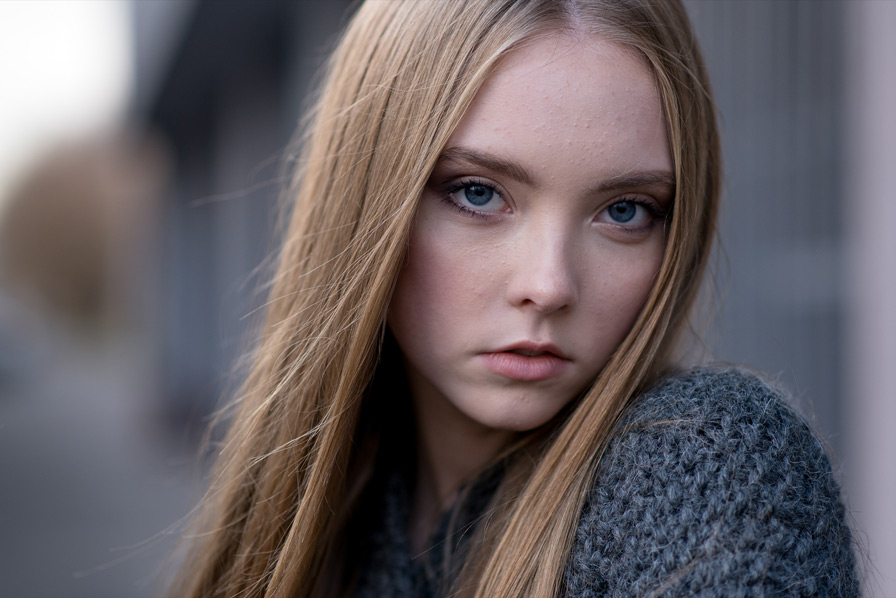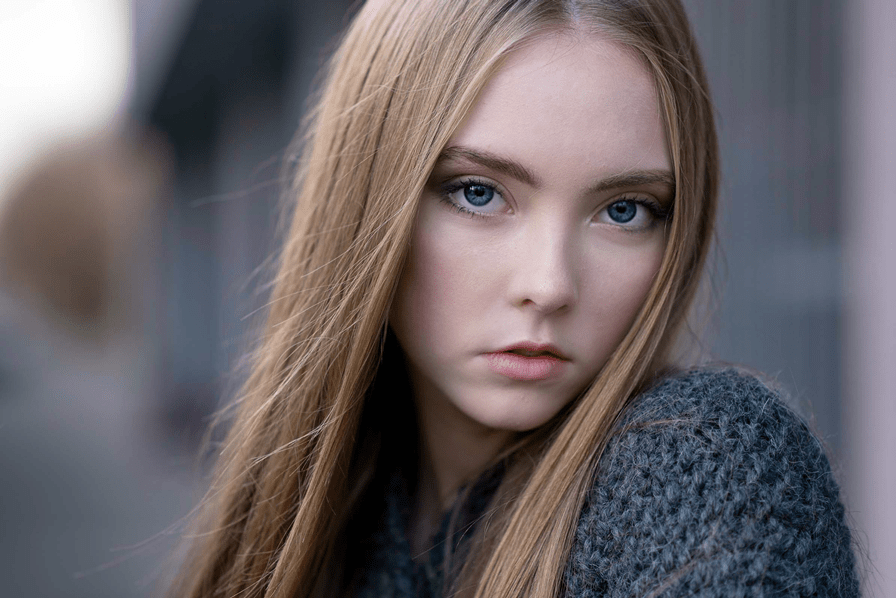 The Power of Using Frequency Separation
The skin retouching uses frequency separation to maintain natural skin texture while reducing color and tonal changes across the skin. It creates flawless but natural-looking skin.
Run Portrait AI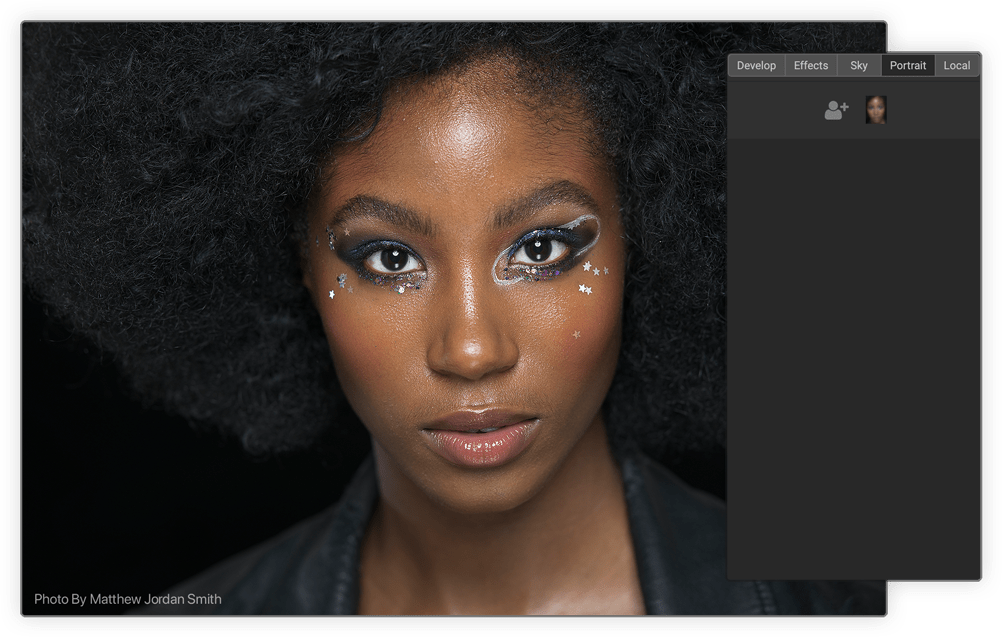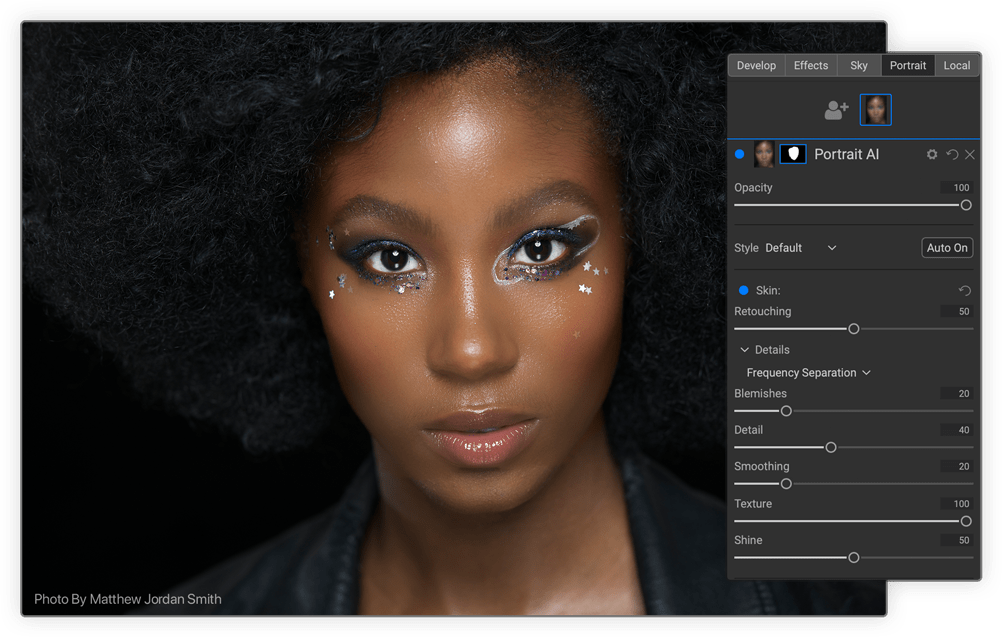 Easily Remove Blemishes
Fine blemishes can be reduced automatically, while larger blemishes can be removed with the built-in content aware eraser and clone stamp.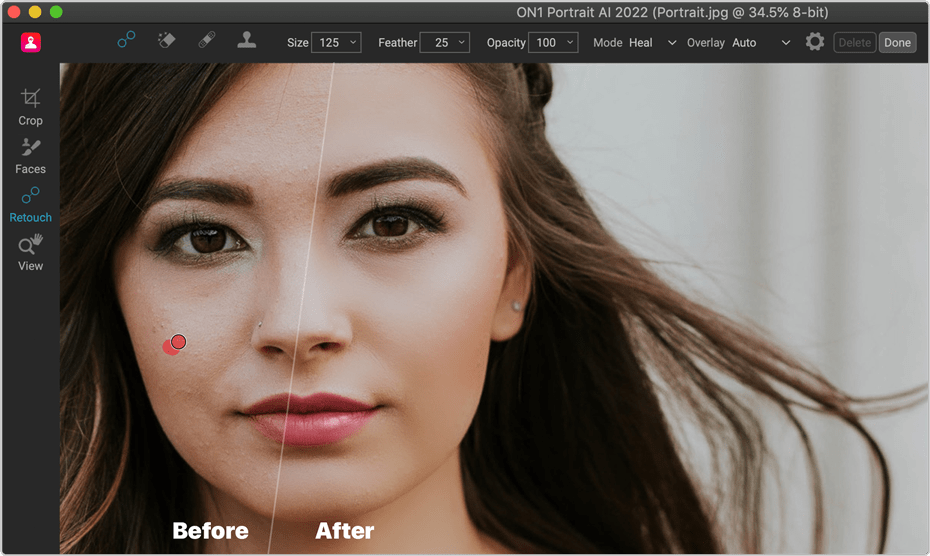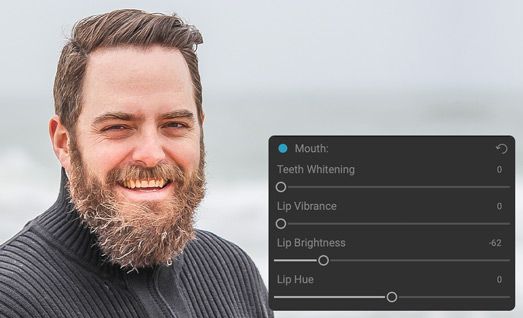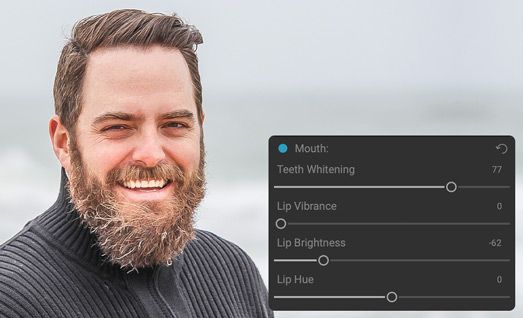 Whiten Teeth
Teeth and lips are detected automatically too. You can easily brighten the smile and adjust the color and saturation of the lips.
Run Portrait AI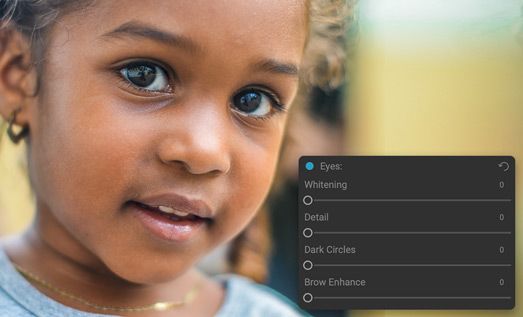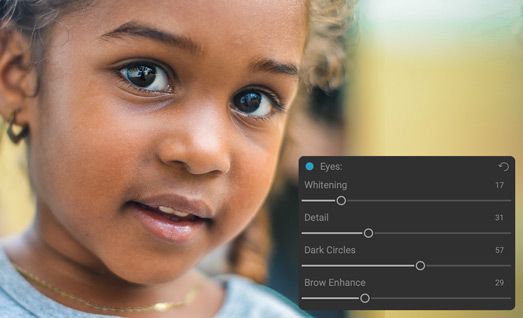 Enhance Eyes
Eyes are automatically detected and enhanced. The whites can be brightened and the iris can be sharpened.
Run Portrait AI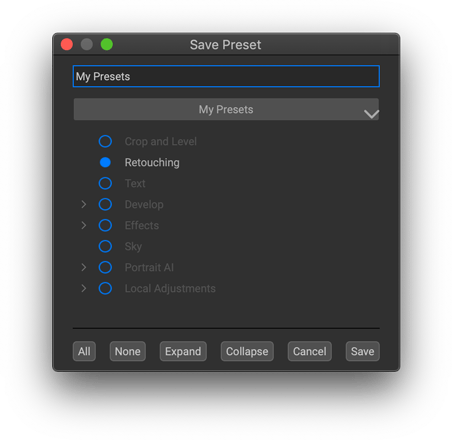 Presets that Fit Your Style
Easily create your own presets to define your retouching style.

Portrait AI Plugs into
Your Workflow
ON1 Portrait AI is the perfect fit for almost any workflow. Get amazing retouching results in seconds when using ON1 Portrait AI as a plugin for:
Adobe Photoshop
Adobe Lightroom Classic
Adobe Photoshop Elements
Apple Photos
Affinity Photo
Capture One
Corel Paintshop Pro
Portrait AI 2023.5 Requirements
Operating System
macOS 10.15.6 and above
Windows 10, 11
(current maintenance releases, 64 bit only)
Processor
Intel® or AMD processor with 64-bit support; 2 GHz or faster processor with SSE 4.2 or later or Apple Silicon
RAM
8 GB
Hard Drive
2 GB for installation
Graphics
Windows - DirectX 12, DirectML, Vulkan 1.1, and OpenGL 4.2 compatible video card with 2GB VRAM, 1920x1080 resolution (at 100% scale factor)
macOS - Metal, Vulkan 1.1, and OpenGL 4.2 compatible video card with 2GB VRAM, 1920x1080 resolution (at 100% scale factor)
Optional Integration
Photoshop CC 2020 and above
Photoshop Elements 2020 and above
Photoshop Lightroom Classic 2020 and above
Apple Photos
Affinity Photo
Corel Paint Shop Pro 2019 and above
Capture One 10 and above
Internet
A high-speed internet connection and active account for activation, auto-update checking, content downloads, and tutorials.
Supported Options
Supports pressure-sensitive tablets for controlling brush size and/or opacity
Supports ICC/ICM profiles for camera input, display, soft-proofing, and printing. Hardware display calibration tool is recommended
Supported Languages
English, German, Spanish, French, Japanese, Korean, Simplified Chinese, Russian, Portuguese, Italian, Dutch

ON1 Portrait AI 2023.5
Buy ON1 Portrait AI by itself and you'll own version 2023.5 outright. Or, if you don't need plugin functionality, get it as part of ON1 Photo RAW - the ultimate all-in-one raw photo editor. Photo RAW has ALL of our AI editing technologies built in!
Subscribe to ON1 Everything instead to get ALL of our software and future upgrades including ON1 Photo RAW, all 6 plugins for Lr/Ps, any new titles, and ON1 Cloud Sync for syncing photos across devices. There's no commitment - cancel at any time and use the software for the full term.

ON1 Portrait AI 2023.5
Works as a Standalone Application & Plugin
On Sale!
Prices and order total may include VAT/Tax
On Sale!
Prices and order total may include VAT/Tax
Includes all ON1 Portrait AI 2023 version updates and activation on 2 computers

ON1 Photo RAW 2024
Own it. Works as a Standalone App.
On Sale!
Prices and order total may include VAT/Tax
On Sale!
Prices and order total may include VAT/Tax
Coming this fall. Includes all v2024 updates and activation on 2 computers. Use v2023.5 today.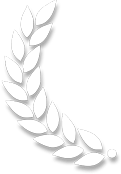 The ON1 Guarantee
No Risk • No Questions Asked • 30-Day Money-Back Guarantee • World Class Support • Tons of Free Training Videos