Photo Editing Presets
Elevate your photography with ON1's collection of professional-grade photo editing presets. Our photo presets are designed to enhance your images, giving them a polished and professional look with just a few clicks. Browse our full selection of photo editing presets today!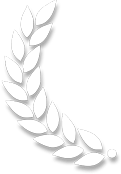 The ON1 Guarantee
No Risk • No Questions Asked • 30-Day Money-Back Guarantee • World Class Support • Tons of Free Training Videos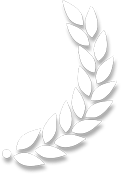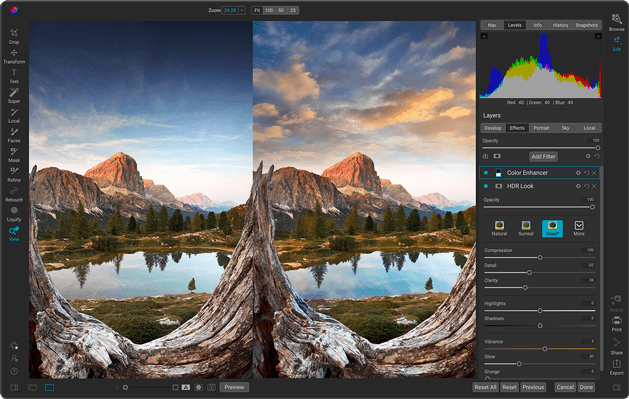 Edit Photos Faster With Photo Presets From ON1
Photography is an art form that everyone should have the opportunity to enjoy. However, for many, the editing process can feel overwhelming. We understand that mastering the art of post-processing can be a steep learning curve, but with ON1 photo presets, even novice photographers can create stunning edits with the click of a button.
Our photo editing presets are designed to simplify your post-processing workflow, enhance your shots' overall look and allow you to make quick and consistent changes to achieve your desired results. Rather than manually adjusting every individual element in your photos, presets can provide a shortcut to a polished and refined final product. With the right photo editing presets, you can transform your photos with just a couple of clicks, allowing you to focus on the more creative aspects of your work and achieve stunning results.
If you want to simplify your editing process and achieve professional-looking results, check out our ON1 photo editing presets today.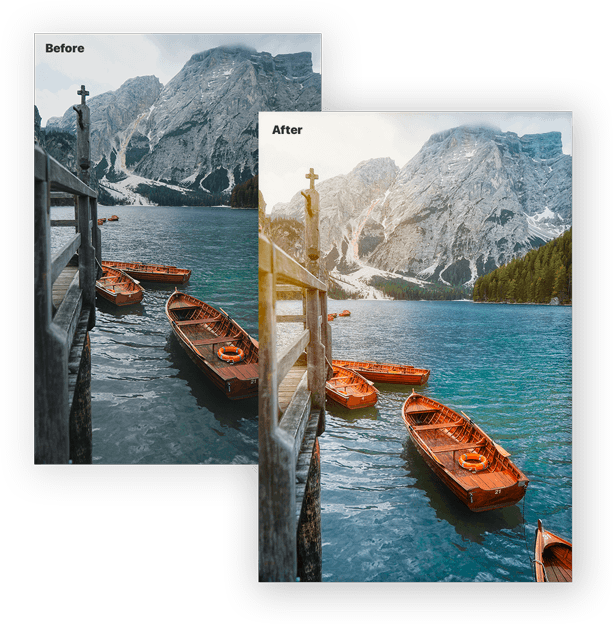 We Have Photo Editing Presets for Every Occasion
Every photo is unique, and every photographer has their own style and preferences. That's why we offer a vast selection of photo editing presets that cater to different styles, moods and preferences. Our photo presets are designed to help you achieve your desired look, no matter what type of photography you specialize in. And if you're not familiar with ON1 photo editing software or are just starting to experiment with presets, you can try our free Lightroom presets before purchasing.
Whether you're a landscape photographer looking to enhance the natural beauty of your scenes, a portrait photographer hoping to create a flawless look for your subjects or a sports photographer looking to capture the perfect action shot, we have a photo preset pack that will suit your needs.
Search through our photo preset library above. Along with our various genre collections and professional photographer packs, we offer photo editing presets for:
Landscapes
Portraits
Sports
Travel
Textures
Seasons
Skies
& So Much More
Once you've found your desired photo preset pack, importing it into your ON1 photo editing software is a breeze. With just a few simple clicks, you can import your preset package and begin using it immediately. Our presets are designed to save you time and enhance your post-processing workflow, allowing you to focus on what you do best.
Frequently Asked Questions: Photo Editing Presets
If you have any questions or would like to learn more information about photo editing presets, check out the answers to our most frequently asked questions below.
Should I Use Photo Presets?
Absolutely! One of the most efficient ways to streamline your photo editing workflow is by using photo presets. With photo editing presets, you can edit your photos faster and achieve a consistent, high-quality look across all your images. These predetermined settings, particularly when crafted by professional photographers, can simplify your editing process, save you valuable time and elevate the overall aesthetic of your images.
Do Professional Photographers Use Photo Editing Presets?
Indeed! Most professional photographers use photo editing presets to optimize workflow and save time. By utilizing these time-saving tools, photographers can shift their focus from the technical minutiae of editing to the creative aspects of their craft, allowing them to produce exceptional results that truly stand out.
What Is the Difference Between Photo Presets and LUTs?
While presets and Look Up Tables (LUTs) are powerful tools in a photographer's arsenal, they serve different purposes and offer distinct advantages. Photo presets are a more established tool that can target a wide range of parameters, such as sharpening, clarity and color balance. On the other hand, LUTs are particularly useful in photo retouching, as they allow for quick and precise adjustments to hue, chroma and luma values.
How to Use Photo Presets With ON1 Photo RAW
Curious about how ON1 photo editing presets can take your work to the next level? We've got you covered. Check out this short video for a first-hand look at how to use ON1 photo presets and the dramatic transformations they can achieve.
Download Your Favorite ON1 Photo Presets Today
Are you ready to make your photos pop? ON1 photo presets are here to make things easier. Our presets are designed to simplify your editing workflow, whether you're using a program like Lightroom or our RAW photo editor. With just a few clicks, you can achieve the stunning style and consistency you've been striving for and take your photography to new heights. Browse our selection and discover the endless possibilities of ON1 photo presets today.