Cyber Week
Savings
View Photo RAW Deals →

Discounts only valid for new software purchases & excludes Photo RAW subscriptions
Develop Photos with Precision Control
The state-of-the-art image processing engine will give you the perfect tone and the ultimate image color and clarity while maintaining the finest details in your photos.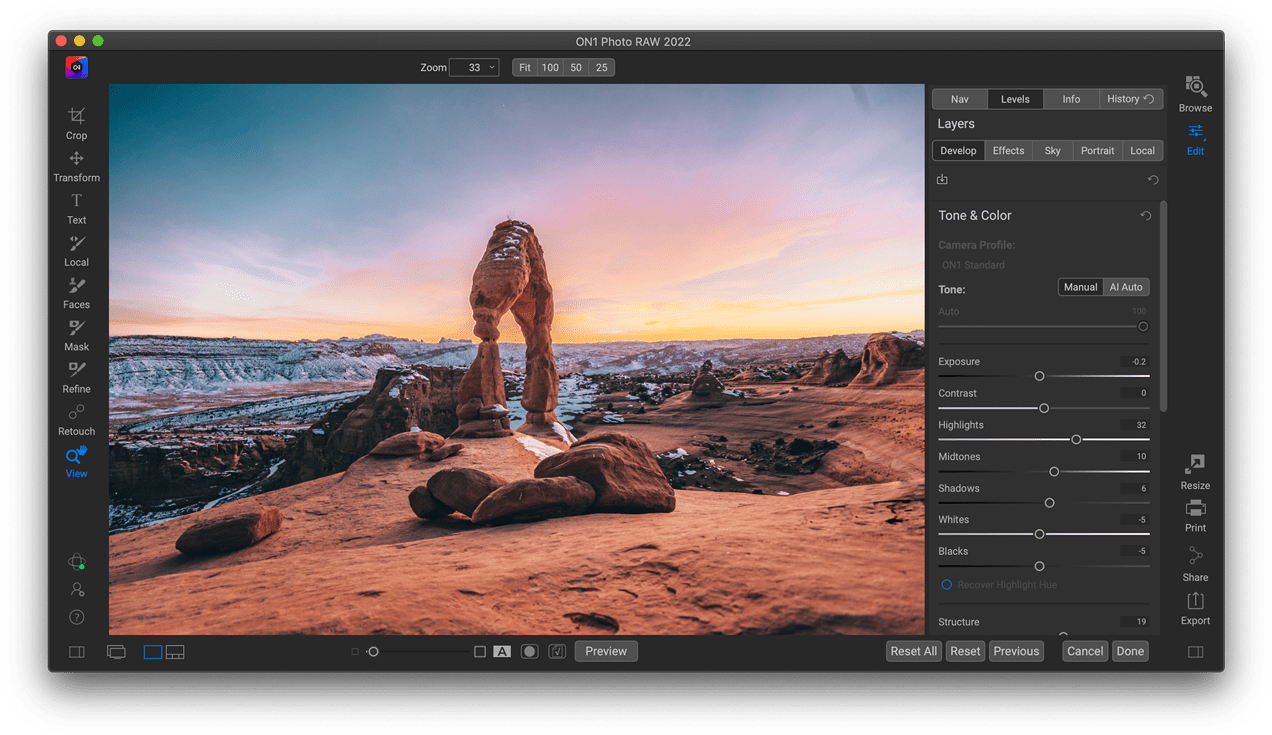 The Perfect Image Tone
Control the global tonality, or brightness and contrast in your photos.
Manual Total control over an adjustment to your photos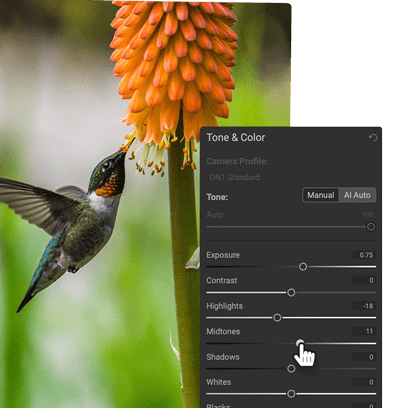 AI Match Closely match your photo as you saw it on the back of your camera's display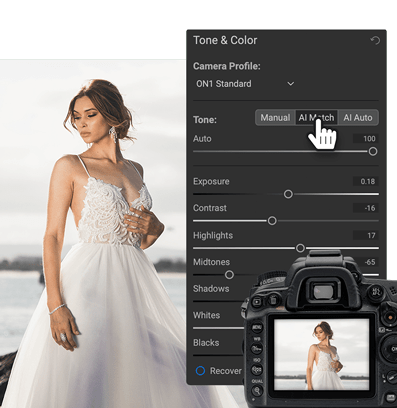 AI Auto An automatic tone adjustment on your photo using a proprietary ON1 algorithm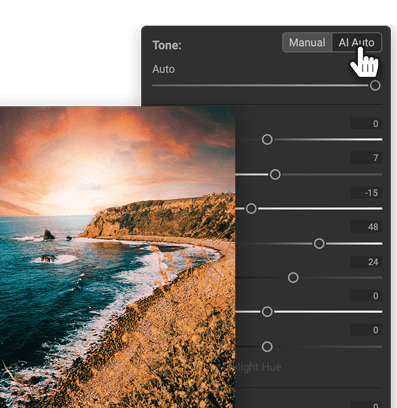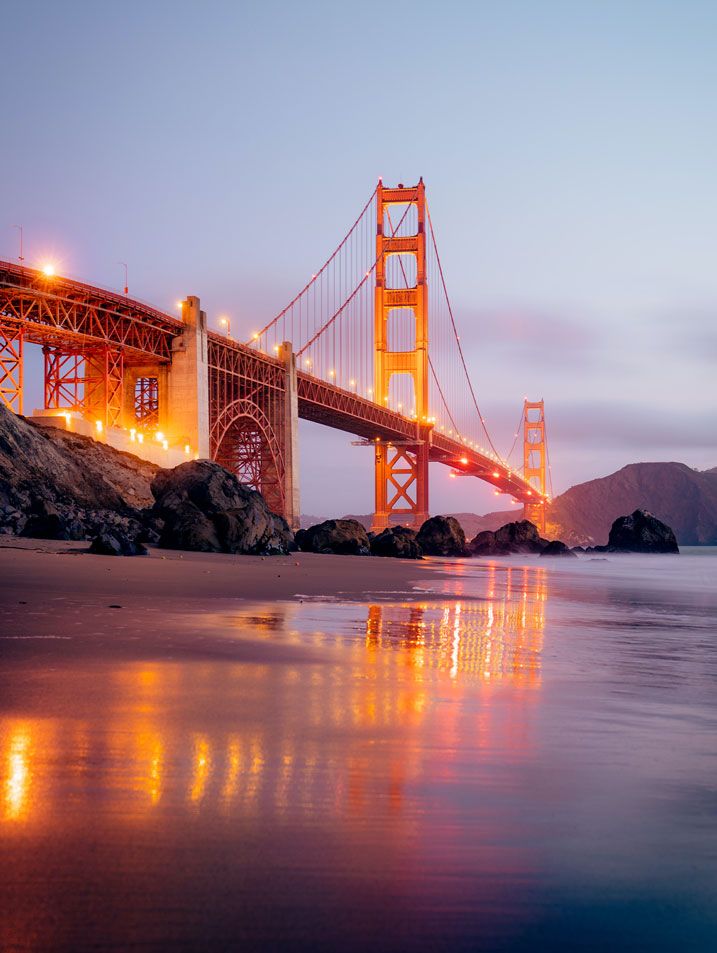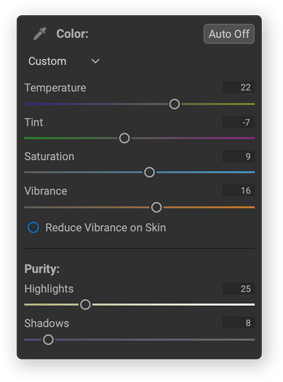 The Ultimate Image Color
Control the temperature, tint, and vibrance to remove color casts and easily enhance the color of your photos.
Quickly apply alternative interpretations of the raw data in an image based upon different genre types.
Also import your own camera profiles with X-Rite's ColorChecker and ColorChecker Camera Calibration software.
Amazing AI-Powered Noise Reduction
The best noise reduction software for photography is now fully integrated into ON1 Photo RAW. Quickly remove noise and get the sharpest details in your photos with AI-powered NoNoise AI.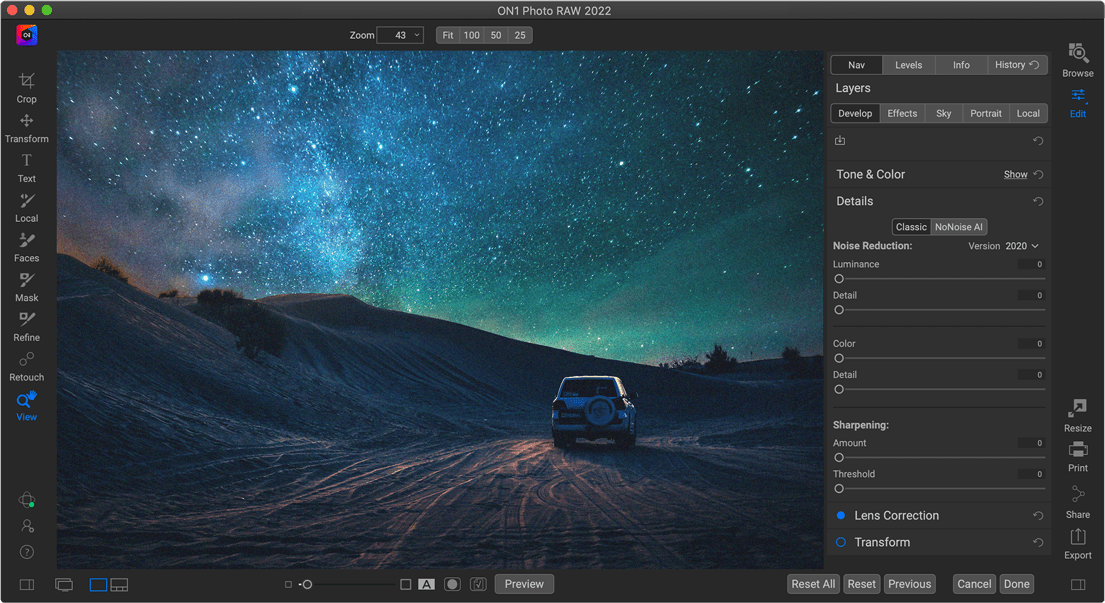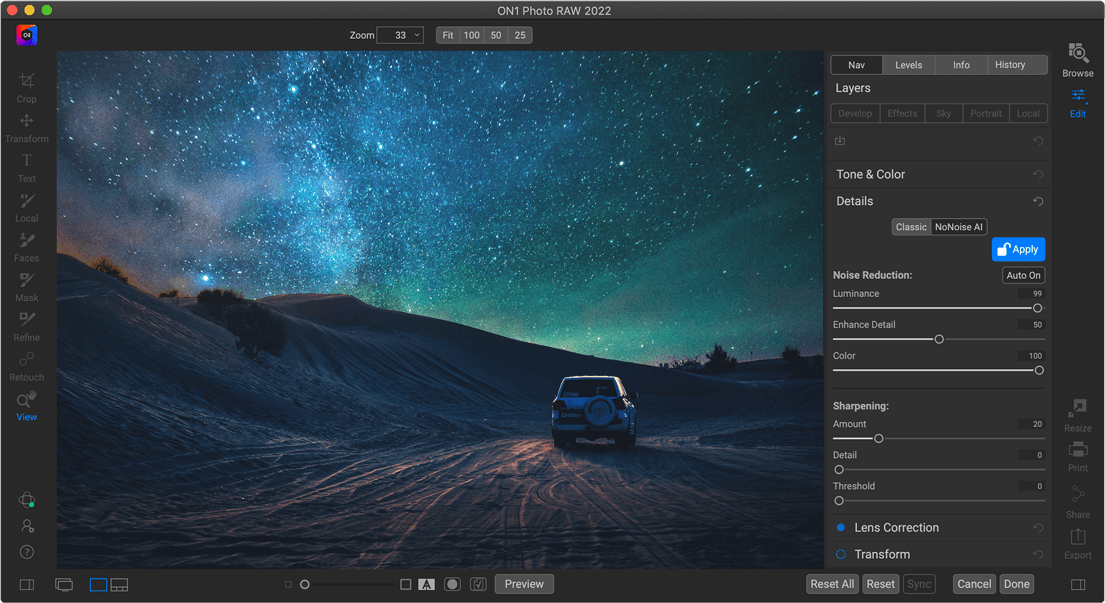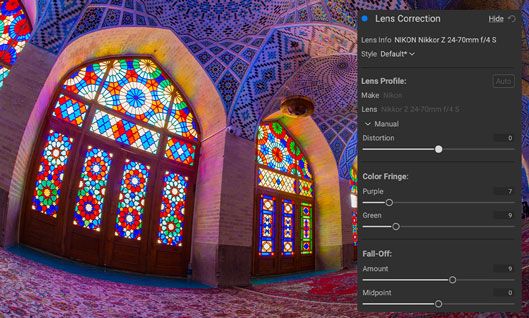 Lens Correction
Automatically detect the lens used in a photo and apply the appropriate profile to reduce distortion, chromatic aberration, and peripheral fall-off.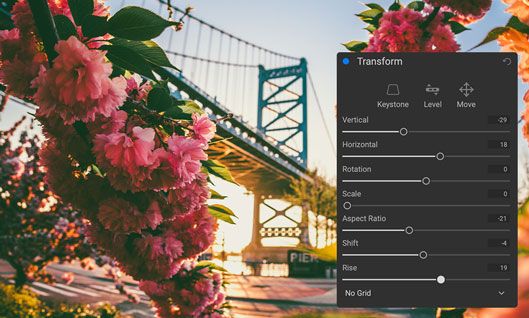 Transform
Apply distortion and perspective correction to your photo as well as rotation and scaling options as well.
ON1 Photo RAW 2022
Get 25% Off Instantly!
Get HUGE Cyber Week savings TODAY on the best all-in-one editor available! Key new features in Photo RAW 2022 include the fully integrated NoNoise AI, Sky Swap AI, Time-Lapse, enhanced Export and Browse, and much more. All of ON1's technologies are built in - Effects, Resize, Portrait AI, HDR, Focus, Layers... everything!
Discount not valid for Photo RAW subscriptions or previous purchases

+

ON1 Photo RAW Subscription
Photo RAW 2022
Why Subscribe?
Subscribe Monthly or Yearly
Always have the latest version!

Photo RAW 2022
Upgrade
For previous owners
Includes All 5 Plugins
Not a Subscription
Coupon automatically applied!

Photo RAW 2022
Full Version
For new customers
Includes All 5 Plugins
Not a Subscription
Coupon automatically applied!