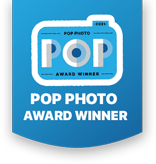 ON1 Photo RAW 2023.1
The Ultimate All-In-One Raw Photo Editor
An exciting new update to ON1 Photo RAW - version 2023.1 - is here and it includes even more powerful new features and performance enhancements! With state-of-the-art AI masking and editing technologies, it's the ultimate all-in-one raw photo editor and the best alternative to Lightroom and Photoshop.

ON1 Photo RAW
Own it. Works as a Standalone App.
Prices and order total include VAT/Tax
Coupon JAN20 applied!
Prices and order total include VAT/Tax
Coupon JAN20 applied!
Includes all Photo RAW 2023 version updates and activation on 2 computers
Sale Ends Today! 30-Day Money-Back Guarantee

ON1 Photo RAW
Pop Photo Award Winner
"Photographers have years of traumatic experiences with "auto adjust" buttons, even in advanced software. Editing an image goes well beyond simply optimizing the histogram, and On1 recognizes that."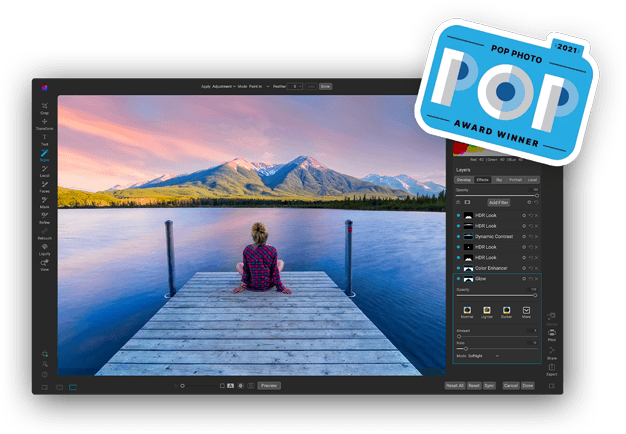 ON1 Customers & Industry Professionals
ON1 Photo RAW 2023
"Photo RAW gives me far better results than Lightroom...maybe the only software you will ever need. If I were to rely on one program, this would be it."
— Fstoppers
"You guys just delivered the single most important and pervasive software upgrade in any photoeditor - this is simply a milestone for the photographic community. A very well thought through implementation of AI that actually makes sense, and speeds up workflow - not a gimmick at all."
— G. Grahn
"The newest ON1 is just unbelievable. Catalog loads lightning fast. the adjustments are well just out there. I ran this old photo through ON1 AI Denoise. Made a couple of tweaks in adjustments then updated the sky. It's just so magical."
— I. Findlay
"I was debating about renewing/upgrading to 2023 version. I did and used the content aware and resize functions and WOW !!!! Worth the price of admission. Looking forward to discover more good things. Thanks On1!"
— D. Sutherland
"WOW! on 1 2023 is really cool. I have been with them for a long time and was using both on1 and photoshop. will probably not be using photoshop very much. If you have not updated yet or are a new user DO IT! it is worth every penny."
— W. Stahl
"For me the moving to 2023 completed a long transition. PR now has all the tools I need without going to a third party editor or plugin. So much simplier/easier."
— M. Anderson
"Feels so different, works great out of the box, the new features are intuitive and somehow more responsive than previous versions. So great work on this massive release, can't wait to dive in and discover both the small and huge changes hidden under the hood."
— E. Van Roosendael
Frequently Asked Questions
About Our Raw Photo Editor
What are the best new features in Photo RAW 2023.1 and the new plugins for 2023?
Photo RAW 2023.1 and all five plugins in the Professional Plugin Bundle 2023 (especially NoNoise noise-reducing software and Effects) are fully loaded with exciting new AI editing technologies that will blow your mind! Top new features include:
Super Select AI
Tack Sharp AI
AI-Powered Adaptive Presets
Mask AI & Quick Mask AI
Keyword AI
Content-Aware Crop
Color Fringe Reduction
Enhanced Sky Swap AI
New ON1 App Manager
New Built-in Ocudrone Skies
What are the benefits of choosing a Subscription plan as opposed to owning Photo RAW 2023.1 outright?
One major benefit of the subscription plans is you get all 5 ON1 plugins in addition to Photo RAW, allowing you to launch many ON1 apps including our AI image resizer Resize AI, Effects, NoNoise AI, Portrait AI, Sky Swap AI, and HDR from other host applications like Photoshop, Lightroom, Capture One, Affinity, Corel, and Apple photos. With a subscription, you'll never have to purchase upgrades or new software titles, as you'll automatically get everything today and in the future.
The top-tier ON1 Everything Plus plan also gives you exclusive access to ON1 Plus with hundreds of videos, courses, and creative extras to download, five activations of every product (instead of two), 1 TB of Cloud Sync storage to share photos across multiple computers and mobile devices, plus all future bonuses and premiums offered with Photo RAW in the future!
Am I eligible for upgrade pricing?
If you purchased an older version of ON1 in the past, you are eligible for upgrade pricing on a license for Photo RAW to own outright.
If I purchase ON1 Photo RAW 2023.1 to "Own it Outright" (not a subscription), what will I receive? Does it include all of the plugins (Effects, Resize AI, NoNoise AI, Portrait AI, HDR) too?
ON1 Photo RAW 2023.1 includes all our newest editing tools and technologies built into one standalone editor for Mac or Windows. Fully integrated features include Browse, Develop, Effects, NoNoise, Resize AI, Portrait AI, HDR, Super Select AI, Sky Swap (our sky replacement software), Mask AI, and more. If you also want the ability to launch ON1 plugins from host applications like Photoshop and Lightroom, choose one of the ON1 Everything Subscription plans (which include all plugins and future upgrades), or purchase ON1 Photo RAW 2023.1 with Plugins and you'll own all of the new 2023 products, for standalone or plugin use.
Those who purchase a license to "Own Outright" will get free software updates to those apps throughout the year, but future software titles and major upgrades in future years are not included. The ON1 Everything Subscription plans include all current and future software titles, plugins, and upgrades
I don't know which purchase option to choose. Can you help?
If you want to use Photo RAW as a standalone editor, purchase a license by choosing Own It Outright. You'll have all of our new technologies in Photo RAW, and you'll get free updates to version 2023 with new features added. If you want all major upgrades in the future (v2024 and beyond), choose a subscription instead. Subscribers also get all five plugins.
If you use Adobe Ps/Lr or another primary editor and want to launch ON1 directly from those apps, subscribing is the best choice because it includes Photo RAW + all five plugins ($249 total value) as well as all future upgrades of all software. The top-tier ON1 Everything Plus plan includes everything we offer including Photo RAW, all five plugins, ON1 Plus, ON1 Cloud Sync with 1TB storage, five software activations instead of 2, and future bonuses.
What is ON1 Plus, and what are the benefits of being a member?
ON1 Plus is an exclusive membership for ON1 customers with access to 40+ in-depth ON1 courses created specifically for Photo RAW, unlimited access to our Creative Library with hundreds of creative extras to download, tons of editing videos and Live events, and more. Learn more about ON1 Plus.
ON1 Plus is included with the ON1 Everything Plus Subscription. If you purchase Photo RAW outright, you can add a 1-year membership to ON1 Plus during checkout.
I don't know what products or memberships I have. How can I find out?
Login to your ON1 account and go to products and/or subscriptions. If you own any previous version of ON1, you are eligible for upgrade pricing on ON1 Photo RAW 2023.1.
I already have an ON1 Plus membership and/or an active Subscription to ON1 Cloud Sync. What happens if I subscribe to ON1 Everything Plus?
Any pre-existing, active membership or subscription you currently have will be canceled, but it will remain in your ON1 account and be valid for the remaining time. You will not be billed again for any old membership. Your access to all the ON1 apps, ON1 Plus, and ON1 Cloud Sync will be managed by your new Everything Plus plan, with a renewal date that is 1 year from the purchase date. Suppose you change your mind about Everything Plus and want to return to your previous membership or subscription plan. In that case, you can cancel Everything Plus and un-cancel a previous membership at the same price you originally paid, as long as it is done before the renewal/expiration date of the previous subscription. Click here to view your active subscriptions.
I already have an ON1 Plus membership. What happens if I add 1-year of ON1 Plus to my order today?
Suppose you have a recurring ON1 Plus membership plan and want to remain in that plan. In that case, you should not order an additional Plus membership, as you will be adding a new plan that expires 1 year from today, overlapping an existing Plus membership you already have. However, if you don't already have ON1 Plus or a 1-year fixed-length membership that ends in the next few months, you may consider ordering a new 1-year plan today at a reduced price. ON1 Plus gives you full access to 40+ ON1 courses, hundreds of creative extras to download, and more.
What if I'm not satisfied with Photo RAW 2023.1? Can I get a refund?
We think you'll love it, but if you don't, just contact us for a full refund within 30 days of receiving it.