Scott Kelby ON1 Signature Presets
Prices and order total include VAT/Tax
Scott Kelby's ON1 Signature Presets are 72 ON1 presets based on popular photography genres. This is the ultimate preset pack to own and it works with ON1 Photo RAW 2022 and ON1 Effects 2022.
Includes:
72 ON1 Presets
.ONPreset file for installation into ON1 Photo RAW 2022 or Effects 2022
Bundle & save! Get the entire Scott Kelby Signature Bundle here.
"If you shoot Travel, Landscapes, Sports and Portraits, you will want this bundle. You get over 70 of my signature ON1 presets along with a collection of high-resolution skies (for sky replacements), and Textures (for overlaying on image), and I'm psyched to have it out there and see how people are using their same finishing looks in their own work." – Scott Kelby
Landscape
Add a boost to your landscape images with this landscape collection which brings vivid saturated color, enhanced detail and overall sharpness. These presets are designed to help your viewers experience that beautiful scene that captured your heart and imagination. That's the power of a stunning landscape image and this collection can be that finishing touch that helps move, impress, and inspire.
Sports
This collection includes 16 presets; everything from the "hyped" look you see in the feeds of pro football team's instagram accounts, to great on field looks you can apply for game day shots on sunny days, or games in the shade. Designed to be crisp, sharp and vibrant these presets will take your sports images to the next level fast.
Travel
There's something very special about a captivating travel image – when done right, it makes the viewer want to visit that very same place, and see the world the way you captured it through your lens. This collection is designed to take your creative vision to the next level bringing the vibrance, color, detail and life to the travel images you captured on your journey.
Portrait
These 16 carefully crafted presets give you a wide range of looks, feels, and emotions, from the studio to the street, from the woods to the world, with modern color saturated looks, to trendy low contrast feels, it's all here in this collection designed to give your portraits that certain something that helps them stand out from the rest.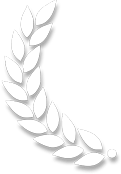 The ON1 Guarantee
No Risk • No Questions Asked • 30-Day Money-Back Guarantee • World Class Support • Tons of Free Training Videos