The Alternative to Lightroom and So Much More!
The game has changed. ON1 Photo RAW 2019.6 includes streamlined workflow that is elegant, powerful, and easy to learn. It gives photographers the features they use the most from the Lightroom® and Photoshop® worlds in a single application. An alternative to Adobe® photographers have been looking for in a single solution from one company where the photography community drives product development.
This is ON1 Photo RAW 2019.6.
Top 10 Reasons to
Switch to ON1 Photo RAW 2019.6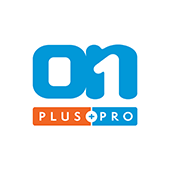 ON1 Plus Pro
+ The ON1 Skills Course Bundle

$129.99
Per Year
Includes Photo RAW 2019.6 & 2020,
Monthly Courses, Pro Tips, & much more!
Buy Now
2 Ways to Switch from Lightroom to ON1
Are you ready to switch from Lightroom (only latest release of Lightroom 6 & Lightroom Classic CC) to ON1 Photo RAW 2019.6? If so, we want to make it as smooth as possible. There are two common migration paths and both depend on how you store your photos. Let's begin!
Want to migrate your organization from Lightroom?
We want you to maintain as much as you can from Lightroom so your time is not wasted. Our free Lightroom Migration Tool will assist transitioning from Lightroom.
Step 1. Find your photos
Connect any external drives or shares containing photos that you want to migrate. Then use the Sync Folder command in Lightroom to make sure your Lightroom catalog and the actual files are up-to-date. This will add any photos that Lightroom is missing as well as remove broken links.
Step 2. Pre-organize
Remove any photos, virtual copies, or collections that you don't care about. It's also a good time to reorganize your folders a bit if necessary. If you have multiple catalogs, rinse and repeat.
Step 3. Make the switch!
Next, install ON1 Photo RAW 2019.6 if you haven't already. Then open Lightroom and go to the File > Plug-in Extras menu. Then select Migrate Catalog to ON1 Photo. You will see a dialog that looks like the one below.
The Migration Assistant will add the top-level folders in the Folders pane in Lightroom to Cataloged Folders in Photo RAW. All of the photos inside of these folders will be cataloged automatically. Your collections and Metadata changes made in Lightroom will be migrated and includes keywords, descriptions, ratings, labels, orientation, etc.
Lastly, RAW processing and editing settings from Lightroom's Develop module including crop, retouching, and local adjustments are migrated non-destructively so they can be re-edited in ON1 Photo RAW 2019.6.
View the Full Instructions
Manage your photos in folders or sub-folders?
If you store and manage photos in a folder and your photos are then organized in sub-folders making the switch is easy. This path also assumes any edits you have made to your photos are stored in the photos themselves, or copies of the original photos. This is the case if you have been using a normal pixel-editor like Adobe® Photoshop® or Photoshop Elements®. Simply open ON1 Photo RAW 2019.6 and browse to the location where your photos are stored.
If you have top-level folder (like your My Pictures folder) set it as a cataloged folder. Go to the File menu and select Add Cataloged Folder. This will add all of your folder and the photos in those folders to ON1 Photo RAW. Cataloging occurs in the background and extract and catalogs the images metadata as well as a screen-sized preview so you can search and move between photos lightning-fast. That's it, you're done.
Switching from the Adobe® Photography Plan?
See how ON1 Photo RAW 2019.6 compares to other raw processors and photo editors on the market.
ON1 Benefits
Migration assistant to transfer Lightroom settings to ON1
No subscription
Own it forever
Hundreds of free training videos
Open cloud storage integration
World-class service and support
How You Buy | How You Own
When you purchase ON1 Photo RAW 2019.6, you receive a perpetual license. That means the day you purchase ON1, you own it forever. No subscription.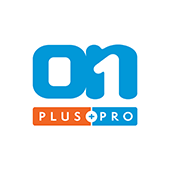 ON1 Plus Pro
+ The ON1 Skills Course Bundle

$129.99
Per Year
Includes Photo RAW 2019.6 & 2020,
Monthly Courses, Pro Tips, & much more!
Buy Now