Launch BonusGet Portrait AI and the 2021 Launch Pack When You Order Today!

+

+

Photo RAW 2021 + Portrait AI + 1 Year ON1 Plus
Get Photo RAW 2020 Today and Photo RAW 2021 in late October or early November
The Ultimate Software for Any Workflow
ON1 Photo RAW version 2021 for Mac and Windows computers, is THE professional-grade photo organizer, raw processor, layered editor, and effects app. It works where you do; at the center of your workflow or as a plug-in to Adobe Photoshop, Lightroom, Elements, Affinity Photo, Corel Paintshop Pro, and Capture One (coming soon).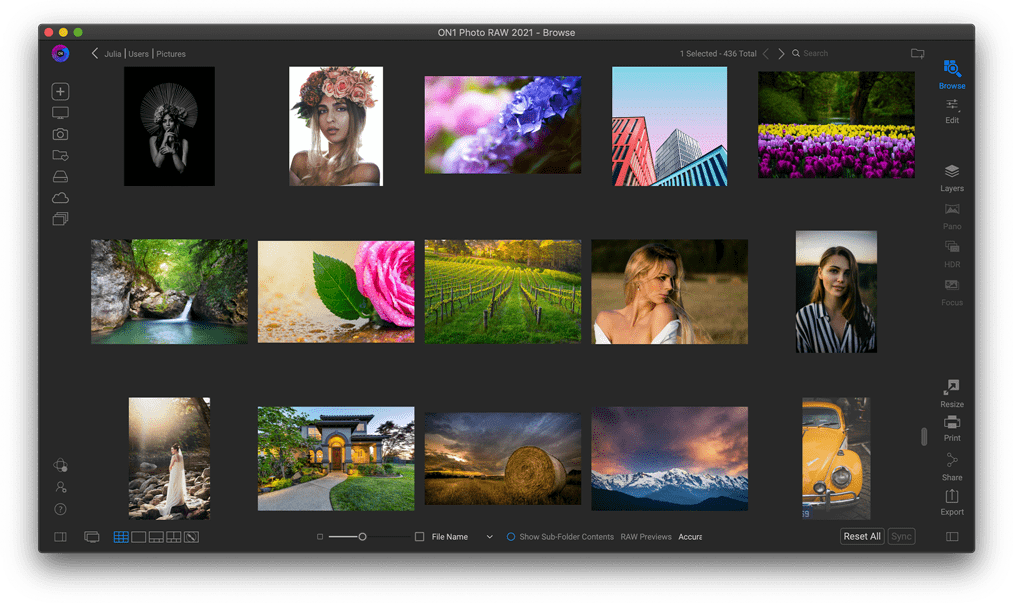 The Easiest Way to Stay Organized
Simply navigate to where your photos live to get started editing.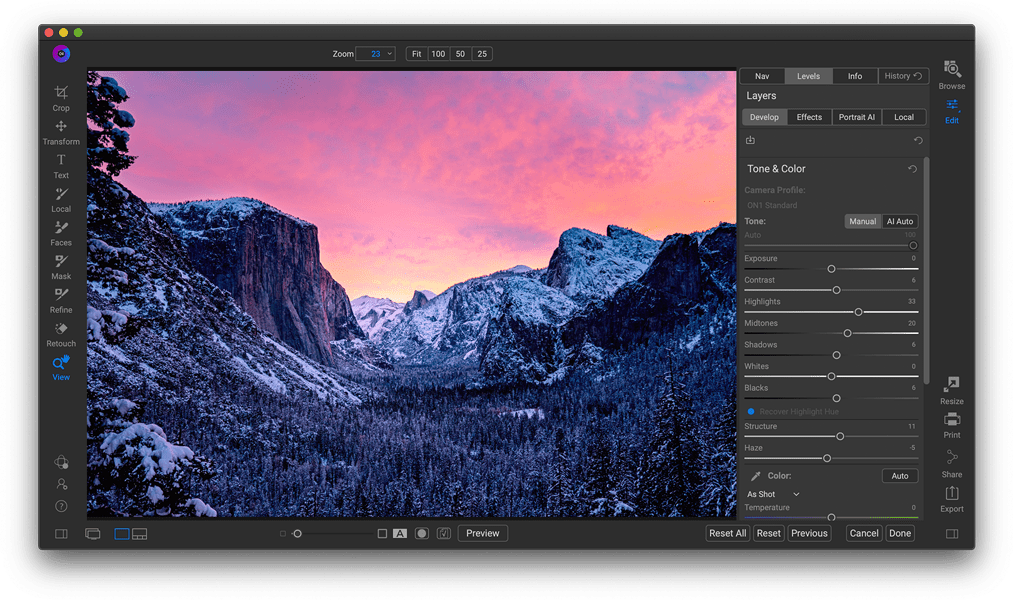 State-of-the-art Image Processing
Get the ultimate image clarity, beautiful color, and maintain the finest details.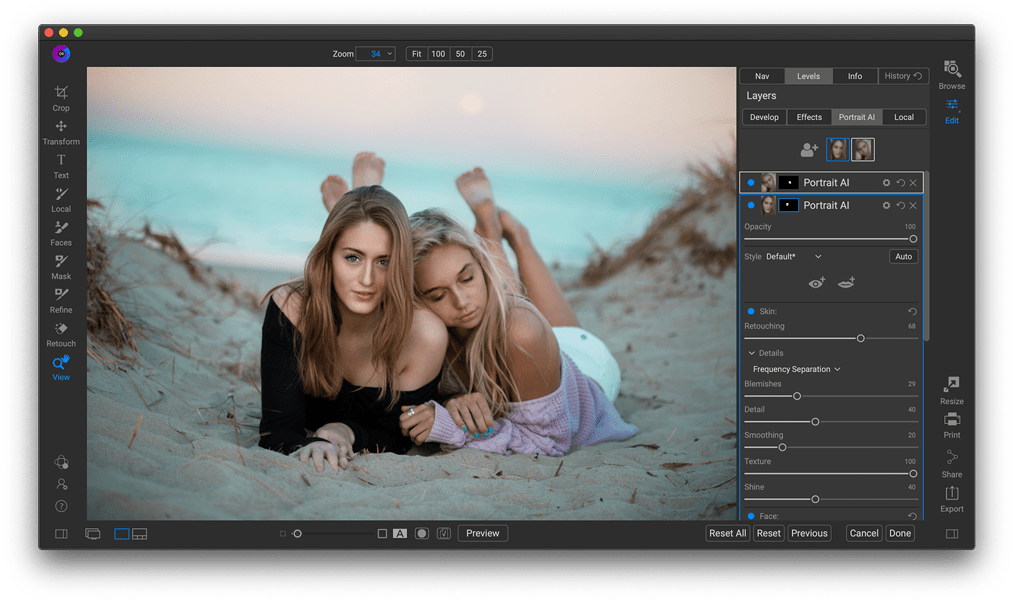 A Game Changer in Portrait Editing
Save massive amounts of time and avoid those long drawn out editing sessions.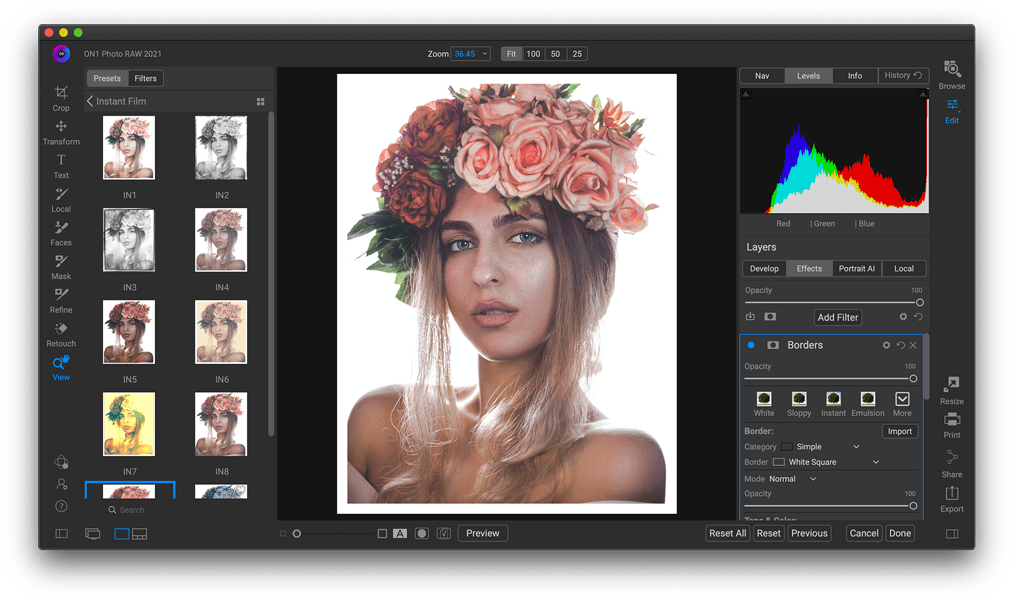 Unlimited Creative Style
Includes hundreds of the most popular looks and styles seen throughout the industry.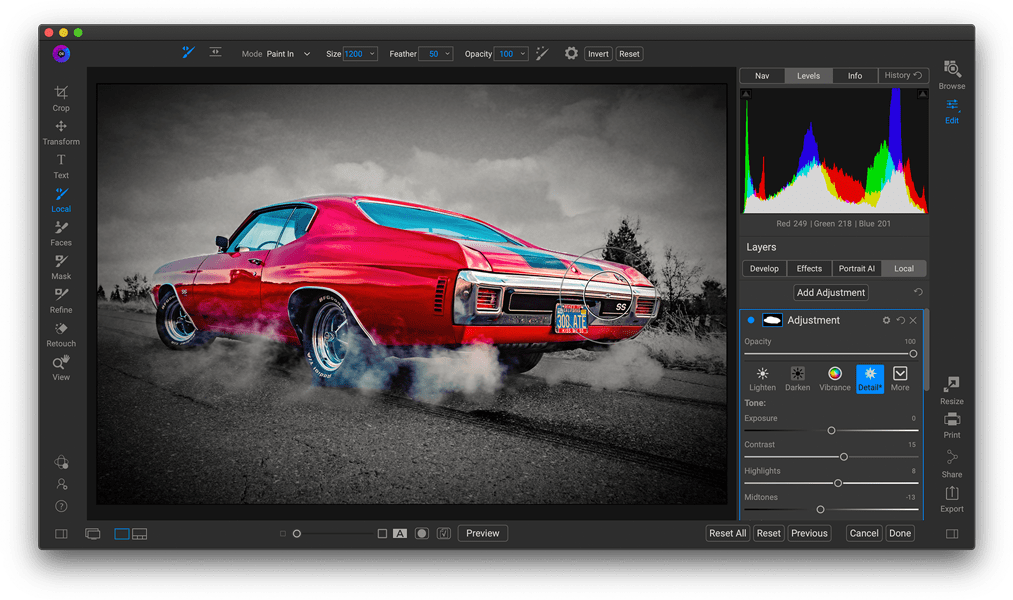 Target Any Adjustment with Powerful Masking
The masking tools will make complex tasks a breeze.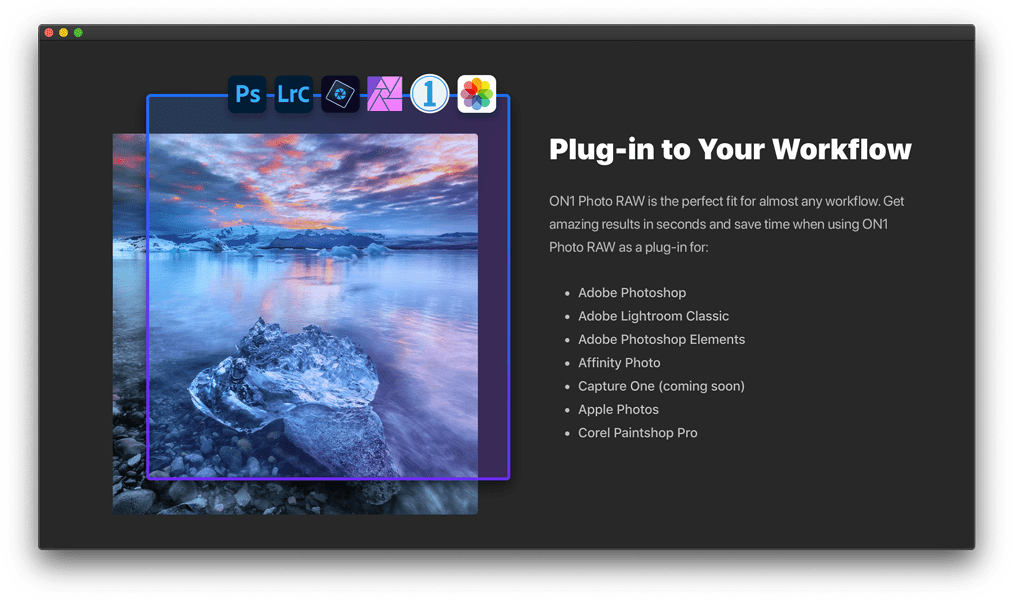 Use Your Workflow of Choice
ON1 Photo RAW works where you do.
What do you photograph?
ON1 Photo RAW 2021 provides the primary photo editing needs for every photographer regardless of what they shoot — without having to bounce between multiple pieces of software. Get the professional photo editing tools you need for the professional results you need while keeping your workflow efficient, powerful, and simple.
Power & Speed
At its core, ON1 Photo RAW includes a state-of-the-art image processing engine. Optimized for today's super-megapixel cameras and high-performance computer graphics systems, Photo RAW is the world's fastest, most flexible, and easiest-to-use photo editor on the market.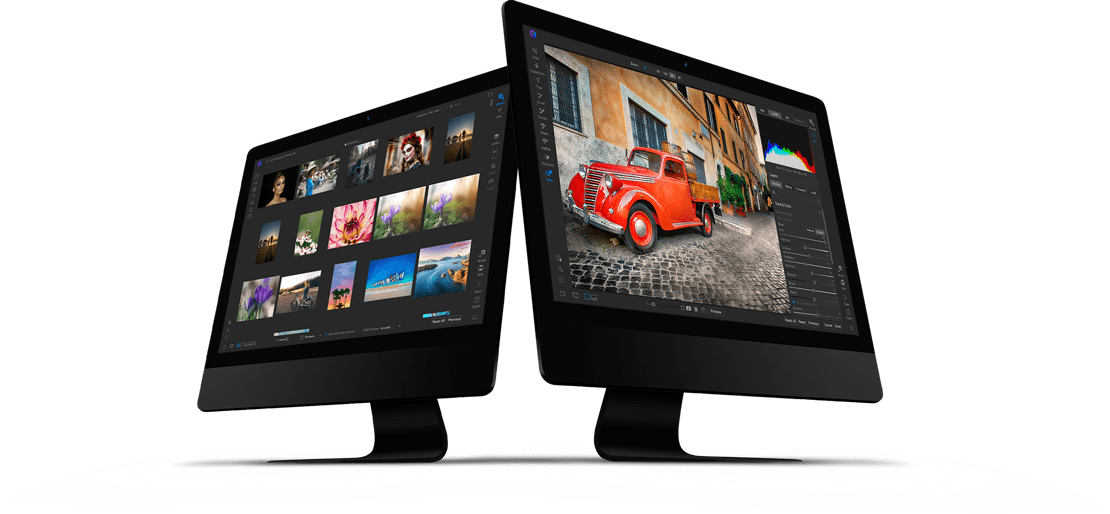 Unlimited Creativity
Creators want to create and not spend all of their time learning how to use editing tools. Photo RAW is like having Lightroom & Photoshop under one roof. It comes with the tools you need for compositing, hundreds of the hottest presets and filters built-in, and world-class masking tools to make your life easy.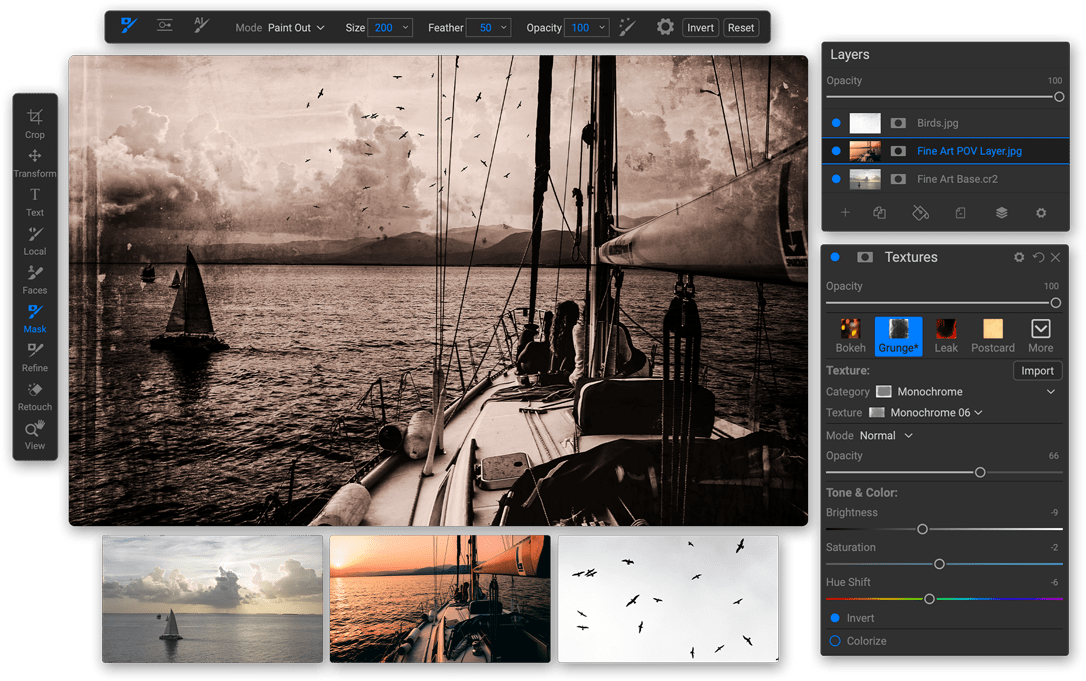 Control of Your Photography
ON1 Photo RAW gives you an open system for complete control over your storage, organization, editing, and method of purchase. No long importing, easy organization, unlimited ways to dial in your style, and ON1 will also never be a subscription-only model.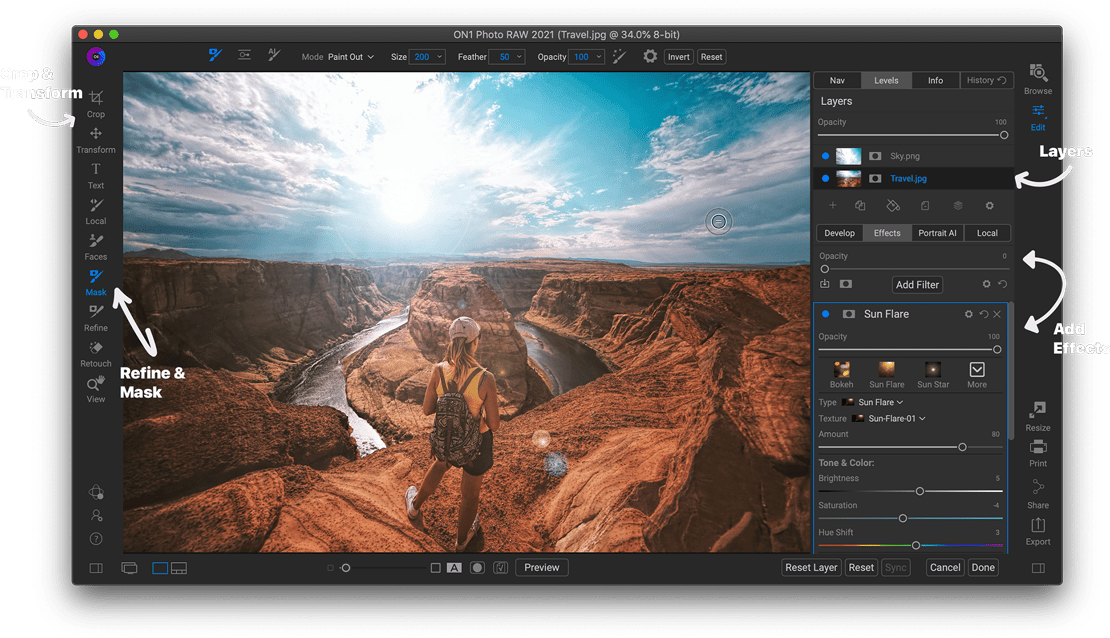 800+
Support for Over 800+ Cameras
Also supports JPEG, TIF, PSD, PSB, PNG, and DNG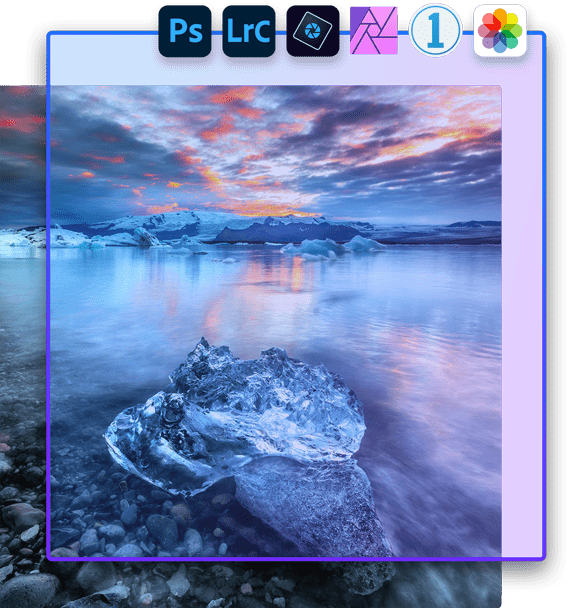 Plug-in to Your Workflow
ON1 Portrait AI is the perfect fit for almost any workflow. Get amazing retouching results in seconds when using ON1 Portrait AI as a plug-in for:
Adobe Photoshop
Adobe Lightroom Classic
Adobe Photoshop Elements
Affinity Photo
Capture One (coming soon)
Apple Photos
Corel Paintshop Pro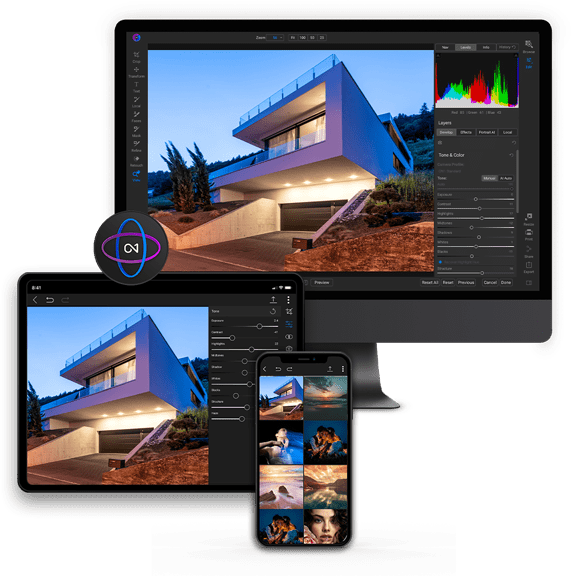 Want ON1 Photo RAW Everywhere?
ON1 Photo RAW 360 provides seamless cloud syncing of your photo organization and editing between all your computers and mobile devices. As a monthly or yearly subscriber to Photo RAW 360, you ensure you always have latest version of Photo RAW for your desktop and mobile devices, keeping you in control of your photography from anywhere.
As low as $7.99/month →
Launch BonusGet Portrait AI and the 2021 Launch Pack When You Order Today!

+

+

Photo RAW 2021 + Portrait AI + 1 Year ON1 Plus
Get Photo RAW 2020 Today and Photo RAW 2021 in late October or early November