ON1 Professional Plugin Bundle 2023
Prices and order total include VAT/Tax
With the plugins in the ON1 Professional Plugin Bundle 2023, you can click an object or region in your photo and add any effect in seconds! Adobe users will save hours of time editing with ON1 plugins, providing faster and better results than what you could normally achieve, in way less steps.
Our 6 plugins for 2023 solve the most common photography problems: You can remove image noise and fix blurry photos with the new Tack Sharp AI inside NoNoise, create masks in one click using Super Select AI and Mask AI inside Effects 2023, add professional effects to a specific object or region in your photo with AI-Adaptive Presets, retouch portraits automatically with Portrait AI, replace skies in just a few clicks with Sky Swap AI, and upscale low-resolution photos to ultra-high resolution with Resize AI.
The plugins work seamlessly with Photoshop, Lightroom, Capture One, Affinity Photo, and Apple Photos, and they can also be used as standalone applications on Mac or Windows.
Learn more about ON1 Professional Plugins 2023.
ON1 plugins work at a level of integration no other plugin does, including working with multiple photos simultaneously, keeping photos re-editable across applications (including PSD, JPG, Raw and more), and batch processing photos!
Professional Plugin Bundle Includes:
ON1 Effects 2023 – add the perfect finishing touch with AI Adaptive Presets and stackable filters
ON1 Sky Swap AI 2023 – easily replace or enhance skies with auto sky detection and AI masking. Includes 231 built-in skies
ON1 Resize AI 2023 – upscale your photos up to 700% with incredible sharpness and detail
ON1 NoNoise AI 2023 – remove all the noise from high-ISO images and sharpen with Tack Sharp AI
ON1 Portrait AI 2023 – automatically retouch skin, eyes, and mouth
ON1 HDR 2023 – create flawless HDR photos from a single photo or multiple exposures
What's New in version 2023:
Super Select AI
AI-Powered Adaptive Presets
Mask AI
Sky Swap AI with 231 built-in skies
Tack Sharp AI
Content-Aware Crop
Instant Preset Previews
Color Fringe Reduction +more
When you purchase this bundle you will own all 6 ON1 plugins outright and can install them on up to 2 computers (Mac, Windows, or both). You'll receive free software updates for each v2023 plugin over the next year.
All of these technologies are built inside ON1 Photo RAW 2023 for standalone use, but having the plugins gives you the flexibility to launch many of your favorite ON1 tools directly from other host applications like Photoshop and Lightroom.
Want ON1 Photo RAW 2023 and the ON1 Professional Plugin Bundle 2023, with all future upgrades included? Subscribe to ON1 Everything and you'll get all of our software now and in the future.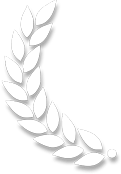 The ON1 Guarantee
No Risk • No Questions Asked • 30-Day Money-Back Guarantee • World Class Support • Tons of Free Training Videos