The Ultimate Photo Editor
ON1 Photo RAW
NEW version 2022.1 - Now Available
Sky Replacement Made Easy
The new Sky Swap AI in Photo RAW makes replacing or enhancing a dull sky a breeze. It detects the sky in your photo and creates a gorgeous mask automatically. Simply select from one of the over 100 included skies or import your own.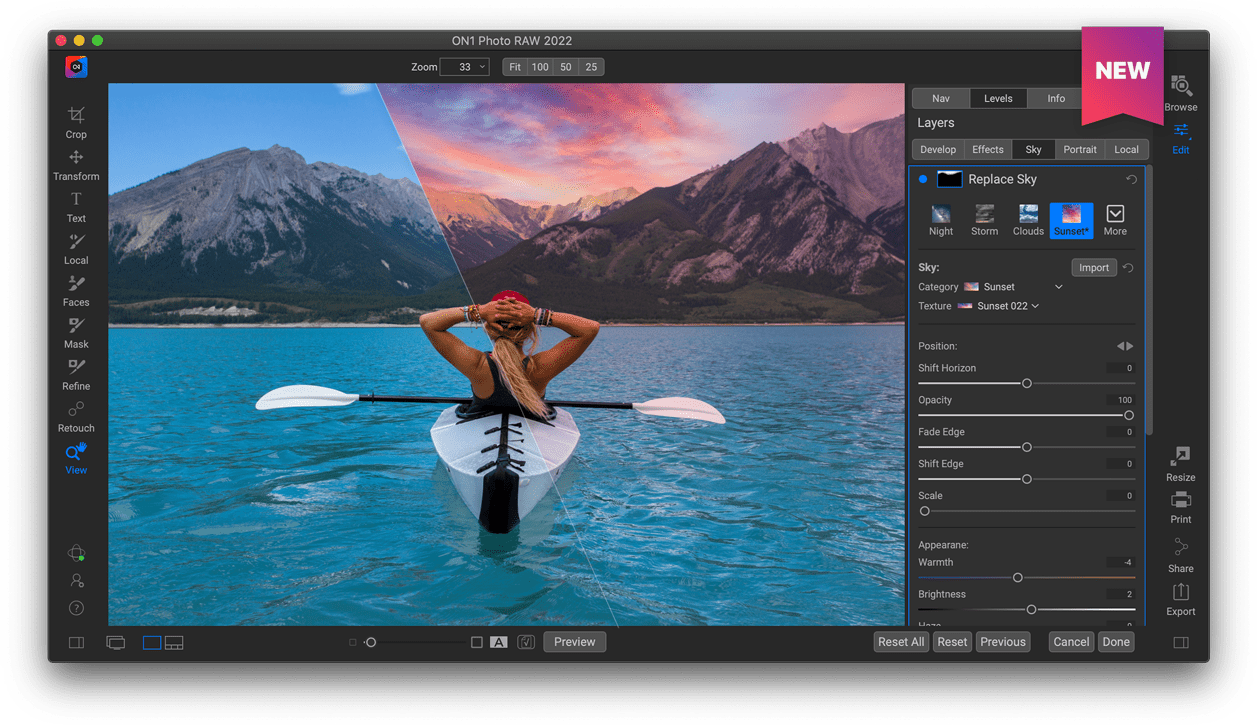 Masking with Full Control
You have full control over the mask used to blend the sky and can use the masking tools in Photo RAW to manually adjust the mask Sky Swap AI creates for you.
Not happy with the results?
Sky Swap AI includes full re-editability so you can easily come back later to adjust your settings settings.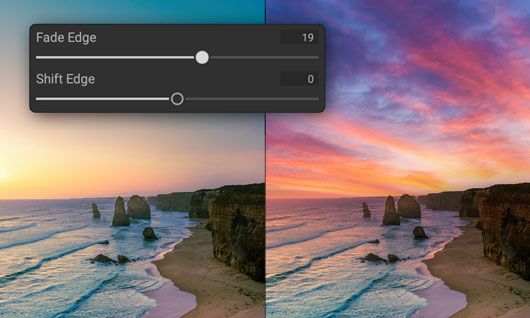 Adjust Skies to Blend with Your Foreground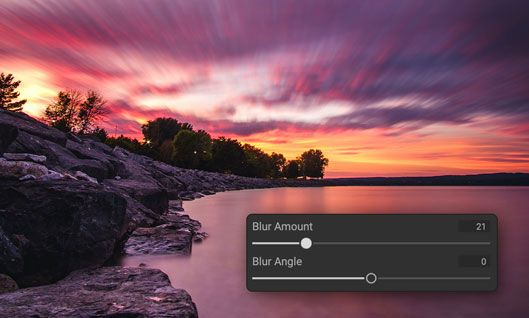 Quickly Blur Skies to Simulate a Long Exposure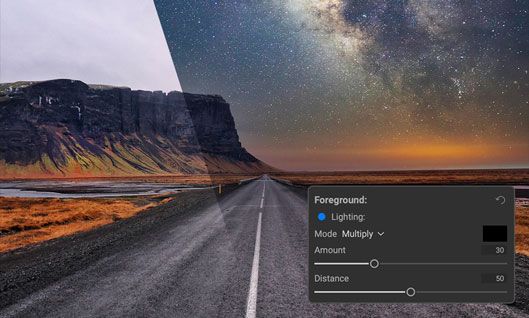 Easily Adjust the Foreground Lighting and Color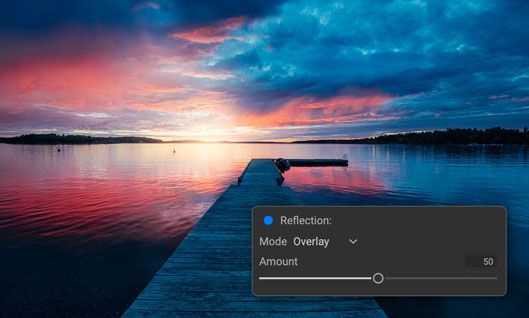 Add a Reflection to Water
A Library of Skies to Choose From
Categories include Clouds, Sunsets, Night Skies, Aurora Borealis, Storms, etc. Plus you can import your own skies!
New ON1 Photo RAW 2022.1
The Ultimate Photo Editor
Buy or subscribe - your choice! Photo RAW includes all of ON1's new editing technologies including built-in NoNoise AI, Sky Swap, Time-Lapse, Effects, Resize, Portrait AI, HDR and more!

Photo RAW 2022.1
Upgrade License

Photo RAW 2022.1
Full License
Best Value

+

+

ON1 Everything
Photo RAW 2022.1 + All Plugins + Cloud Sync
Subscribe & Get It All!
Choose Yearly or Monthly: