Smart copy of local adjustments
When copying adjustments from one photo to another there should be a "smart copy of local adjustments (brushes, clone/stamp tool)" that automatically moves, resizes, and even changes shape of the adjustment to match exactly the same subject on the target photo. Example: we have two similar photos of one person – same background, same lighting, same crop, but slightly different pose or expression – we edit the first photo, we do some local adjustments: brightening eyes, whitening teeth, removing skin defects. Ideally after smart copy/paste the adjustments on the target photo are exactly matching eyes, teeth, defects despite they are in slightly different place that on the original photo.
How You Buy | How You Own
When you purchase ON1 Photo RAW 2019 you receive a perpetual license. That means the day you purchase ON1, you own it forever. No subscription. If you decide to become a member of ON1 Plus Pro, you will also receive a perpetual license of the latest versions of all the ON1 apps as part of your membership.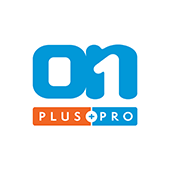 ON1 Plus Pro
+ The ON1 Skills Course Bundle

$129.99
Per Year
Includes Photo RAW 2019.6 & 2020,
Monthly Courses, Pro Tips, & much more!
Buy Now