RGB levels
Both Adobe Camera RAW and Lightroom conveniently display the levels for Red, Green, and Blue directly under the cursor or eyedropper. Although each has a different approach (ACR uses 0-255 levels while Lr uses a percentage), I find them indispensable in my work.
I have not yet found this feature in ON1 RAW prerelease, but if it exists, I hope it is available in both modes (optional) because it would tie in better with users of both Ps and Lr.
How You Buy | How You Own
When you purchase ON1 Photo RAW 2019 you receive a perpetual license. That means the day you purchase ON1, you own it forever. No subscription. If you decide to become a member of ON1 Plus Pro, you will also receive a perpetual license of the latest versions of all the ON1 apps as part of your membership.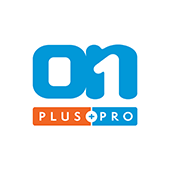 ON1 Plus Pro
+ The ON1 Skills Course Bundle

$129.99
Per Year
Includes Photo RAW 2019.6 & 2020,
Monthly Courses, Pro Tips, & much more!
Buy Now