Quick Click Crop buttons the user can set for fast access to most used image crop settings for faster editing.
A area with 3 or 4 small buttons that can be assigned a quick crop size.
When editing the user could just click on one of his or her custom crop settings set to a button and it apply's that crop you can then size as needed locked to that crop.
When editing hundreds of wedding images i use many different crops based on what i am doing and for website gallery's i now use a HD size crop. If this can all be added to a set of quick access buttons this would make editing a lot faster . Kinda like the one click image zoom small menu but one set for cropping.
How You Buy | How You Own
When you purchase ON1 Photo RAW 2019 you receive a perpetual license. That means the day you purchase ON1, you own it forever. No subscription. If you decide to become a member of ON1 Plus Pro, you will also receive a perpetual license of the latest versions of all the ON1 apps as part of your membership.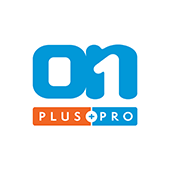 ON1 Plus Pro
+ The ON1 Skills Course Bundle

$129.99
Per Year
Includes Photo RAW 2019.6 & 2020,
Monthly Courses, Pro Tips, & much more!
Buy Now