Need more advanced file renaming function
I have more than ten thousands photos in the library because I am a portrait photo grapher. So the file names are important to me. For now, ON1 file naming function is very weak. To summerize, renaming files at least need below functions:
1, 2018 has version/virtual copy function, which is good. However, the file name of a new version is ridiculous: v1? v2? If I want to create three copies, such as BW, Sepia, Pop. I need to put these as virtual copy name, and they can be added as prefix or suffix or anywhere I want when the images are exported. I am talking about hundreds/thousands images, so this is big deal.
2, In-library renaming. For each person, I may take 20 photos, so I may want to rename them and add sequential numbers as prefix/suffix/anywhere I want, and also padding. Also may retrieve metadata and put into the name.
3, Exporting images with new filename. Similarly as above, but they will be done during exporting. And virtual copy names should
4, Okay, we know that Lightroom can do that, but below, a plain Lightroom can NOT do. Although some plugin can do this, however it has not been updated for ages, and there are bugs.
a – batch export to mirror the tree structure of the source folder. For example I have photos put in year/month/date structure. I want to send all the photos in smaller version but with the same structure.
b – batch export to mirror the category structure. Very similar with above idea, just witch (multiple levels of) category structure, not the source folder tree.
Extra:
The renaming tool box can have many useful functions. There are lots of program now, just with different levels of function. The simple one only add sequential number as suffix, the advanced one can use regex to replace certain texts. A integratred renaming tool can be handy, but if not, the user can always use 3rd party tools, however, when the file name is changed externally, the main program may lost the track of the images. Yes, we can relocate and add them back, BUT, all the development settings are lost as well. I learn this in the hard way.
Thanks for listening!
How You Buy | How You Own
When you purchase ON1 Photo RAW 2019 you receive a perpetual license. That means the day you purchase ON1, you own it forever. No subscription. If you decide to become a member of ON1 Plus Pro, you will also receive a perpetual license of the latest versions of all the ON1 apps as part of your membership.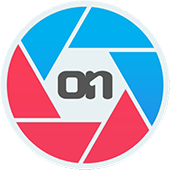 ON1 Photo RAW 2019.5
+ The ON1 Skills Course Bundle

$79.99 $63.99
Upgrade
for ON1 product owners [?]
Save $154.96!
Buy Now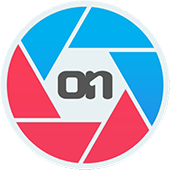 ON1 Photo RAW 2019.5
+ The ON1 Skills Course Bundle

$99.99 $79.99
Full Version
for new customers
Save $174.96!
Buy Now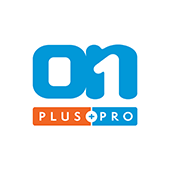 ON1 Plus Pro
+ The ON1 Skills Course Bundle

$129.99
Per Year
Includes Photo RAW 2019.5,
Monthly Courses, Pro Tips, & much more!
Buy Now