Histogram 16 bit and tools manipulation
Please Histograms internally generate with 16-bit resolution (65536 levels). With option display m0dulation and inspection with interpolated resolutions varying in the range from 100 levels to the full 16-bit precision, including the standard 8-bit (256 levels) 10-bit (1024 levels) and 12-bit (4096) binary resolutions.
Histograms   tools with  direct pixel manipulation define by a set of specific parameters:
Shadows Clipping
Highlights Clipping
Mid tones Balance
Dynamic Range Expansion Lower Bound
Dynamic Range Expansion Upper Bound
like pixinsight
tools specifique like  Equalisation
Indication on the Histogram with the Measure the signal – to – noise of the leaves before /after filtering
Thank
How You Buy | How You Own
When you purchase ON1 Photo RAW 2019 you receive a perpetual license. That means the day you purchase ON1, you own it forever. No subscription. If you decide to become a member of ON1 Plus Pro, you will also receive a perpetual license of the latest versions of all the ON1 apps as part of your membership.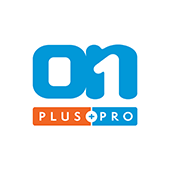 ON1 Plus Pro
+ The ON1 Skills Course Bundle

$129.99
Per Year
Includes Photo RAW 2019.6 & 2020,
Monthly Courses, Pro Tips, & much more!
Buy Now