Browse: adding color code to folders icons
Situation: when I come back from photo shootings, I cannot always go immediately thru all photos in a folder and edit the best ones. It may take several editing sessions on my computer to complete the work. I may also be working on several projects in parallel. Presently, it is not easy to figure out folders where the work in completed, partly completed or not started yet.
Suggestion: It would be useful to color code the folders icons (ex. user-selectable color from a set of 5 colors, like we do for individual photos)
For example: Green for "Photo selection complete + all selected photos are edited", Yellow for "Photo selection complete but not all photos are edited", Red for "Photo selection is complete but no photo is edited yet", or whatever meaning users want to give.
Having 5 color codes (like we have for individual photos) would be great. Having 2 color codes would be the minimum (complete/incomplete).
How You Buy | How You Own
When you purchase ON1 Photo RAW 2019 you receive a perpetual license. That means the day you purchase ON1, you own it forever. No subscription. If you decide to become a member of ON1 Plus Pro, you will also receive a perpetual license of the latest versions of all the ON1 apps as part of your membership.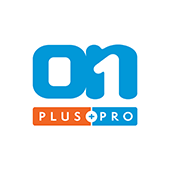 ON1 Plus Pro
+ The ON1 Skills Course Bundle

$129.99
Per Year
Includes Photo RAW 2019.6 & 2020,
Monthly Courses, Pro Tips, & much more!
Buy Now