Bring your creative approach.
We are going to dive deep into the creative process of styling, compositing, adjusting, and more. In these types of post-processing, not only can you break the rules, but you can make your own. Throughout this book, we will talk about, not only the complete process of these creative style edits, but we will cover the reasoning behind why each of these steps is taken. We will take an indepth look at how to approach, initiate, and complete ten different creative edits.
Included in this eBook.
10 Chapters (107 pages) covering individual start-to-finish edits in ON1 Photo RAW
Follow along images for each chapter
Preset files used on the images for each chapter
Chapters.
Chapter 1 – A Creative Double Exposure – Mixing People and Nature
Chapter 2 – Making Your Camera Levitate in Your Hand
Chapter 3 – Making Light Trails Pop in a Nighttime Long Exposure with Light Painting
Chapter 4 – Transforming Still Images into Fine Art
Chapter 5 – Reviving a Boring Photo in Effects with Filters and Blend Modes
Chapter 6 – A Classic Approach to Vintage B&W Style
Chapter 7 – Bringing Out the Lights in the Night Sky with Selective Filters
Chapter 8 – The Cinematic Look
Chapter 9 – Make Flowing Water Smooth as Silk in a Long Exposure Landscape
Chapter 10 – Replacing a Sky to Reveal an Entirely New Scene
From the Author:
"Creative editing is the reason I started with photography. Combining images, applying stylistic effects, and reinventing the energy of photos was very appealing to me. In this book, I hope to make these types of edits easier to understand. I also want to show you the most practical and effective way to achieve them. We are going to be moving through these edits step by step. However, please take all of these steps and tips and recommendations and flood them with your creative touches. Don't think of any of them as rules. There are no rules in the realm of creativity." – Dylan Kotecki
A Look at the Images You'll Create.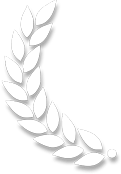 The ON1 Guarantee
No Risk • No Questions Asked • 30-Day Money-Back Guarantee • World Class Support • Tons of Free Training Videos