ON1 Everything Subscription 200GB Monthly
/mo/mo
Prices and order total include VAT/Tax
This package includes the ultimate all-in-one editor, ON1 Photo RAW (including ON1 Photo RAW MAX 2024 coming this fall), all plugins for launching ON1 from host applications like Photoshop and Lightroom, all future upgrades and new software titles, and ON1 Cloud Sync (200GB storage) for sharing photos and settings across devices. With this subscription, you get all of our best AI editing technologies now and in the future, forever changing how you edit. No more brushing or manual masking!
ON1 Everything Monthly Subscription includes:
ON1 Photo RAW current and future versions (including Photo RAW MAX 2024)
All ON1 plugins/standalones including Effects, NoNoise AI, Resize AI, Portrait AI, Sky Swap AI, HDR, Keyword AI standalone + all future upgrades.
Every new software title and upgrade released in the future
ON1 Cloud Sync with 200GB storage for sharing photos/edits/settings across multiple computers and mobile devices
Installation of all ON1 apps on up to 2 computers
See all the features in Photo RAW.
Want access to ON1 Plus and more? Subscribe to ON1 Everything Plus to get absolutely everything.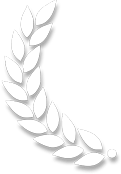 The ON1 Guarantee
No Risk • No Questions Asked • 30-Day Money-Back Guarantee • World Class Support • Tons of Free Training Videos