or get it FREE with ON1 Plus
Prices and order total include VAT/Tax
In the course, we'll explore creative ways to utilize Photo RAW for Mobile's camera in a variety of in-the-field scenarios. We'll start by covering mobile photography techniques and common equipment used in various shooting situations. From there, we'll dive into 5 creative mobile photography shoots, showing behind-the-scenes instructions on how each image is created. Download the accompanying tip guide to keep quick mobile photography tips with you wherever you go!
Course Outline
Lesson 1 – Mobile Photography Tips and Accessories
Lesson 2 – Food Photography
Lesson 3 – Macro Photography
Lesson 4 – Pet Photography
Lesson 5 – Structural Photography
Lesson 6 – Silhouette Photography
Over 60 minutes runtime. Includes cheat sheet PDF.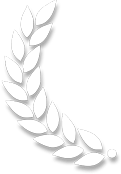 The ON1 Guarantee
No Risk • No Questions Asked • 30-Day Money-Back Guarantee • World Class Support • Tons of Free Training Videos