ON1 360 is a powerful synchronization platform
that allows you to view and edit photos,

no matter where they live, on any of your devices.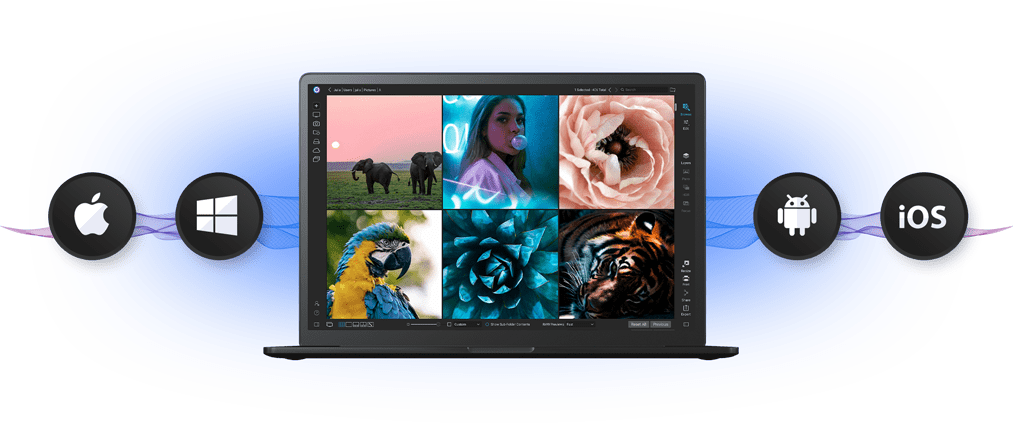 Capture and Create Anywhere.
Connect the power of ON1 Photo RAW 2020 on macOS and Windows computers with ON1 Photo Mobile on iOS and Android mobile devices. Metadata and edits are non-destructive and will sync to each of your devices. It's one solution to a fragmented world.

The free ON1 Photo Mobile is like having ON1 Photo RAW 2020 with you all the time. It includes the powerful editing features you also use on the desktop.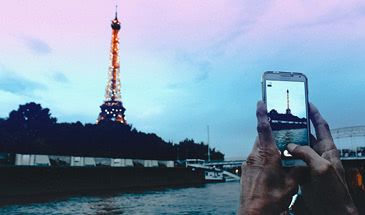 Professional camera mode works like your device's camera app. It's familiar to use but with more pro-level features.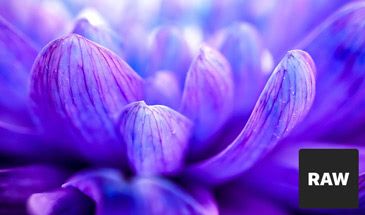 Capture raw photos on-the-go with all of the tonal range and details you expect from an interchangeable lens camera.
Complete Control
in How You Organize.

Keep your photos on local drives, external drives, or anywhere you want. Simply select the files or folders you want to synchronize across devices; it's your choice. ON1 360 does the rest, and the originals remain where they're stored. Our optional ON1 compressed-raw file format is also a great choice. It uses one quarter the space while maintaining all the tonal and color range of a typical raw photo.

You control which photos you want to sync. It's not all or nothing like other solutions. It's perfect for carrying your portfolio or just a recent job you want to edit. Sync them all, or sync specific files, folders, albums, or drives.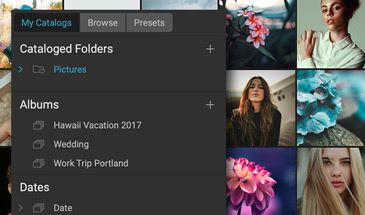 Organize how you choose. If you use folders, you can browse to your folders from any device. If you use albums, you can view, edit and create them from any device.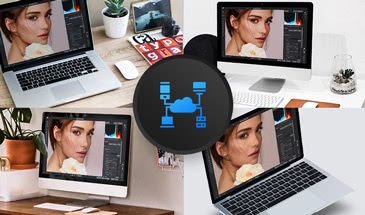 ON1 360 supports multiple computers hosting photos as well as local drives, external drives, NAS and file servers.
Share your original photos to ON1 360 to make them accessible from anywhere. Even if you take photos in the new free ON1 Photo Mobile, sync them with 360 to view, edit, and download them to your computers.
View your albums across devices, and when you make changes, they stay in sync across all of them.
Your Photos at Home or On-the-Go.
ON1 360 allows you to open and edit a photo stored on your desktop computer on your laptop or mobile device. Edit photos with the options of ON1 Photo RAW 2020 or the free ON1 Photo Mobile, even when you're not home.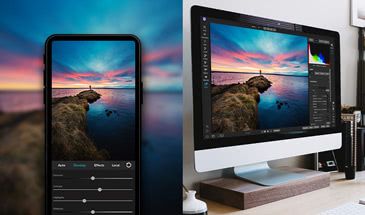 Sync non-destructive edits to all your computers and devices. Photos you capture and edit with the free ON1 Photo Mobile on your smartphone are re-editable on any of your computers with ON1 Photo RAW 2020 and ON1 360. You can also sync edits to and from desktop and laptop computers.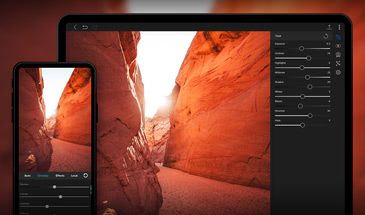 Process any raw photo with the power of Photo RAW 2020 on mobile devices. Even ones you import from an attached interchangeable lens camera, hard drive, or memory card. Adjust Exposure, Contrast, Shadows, Mid-tones, Highlights, Noise, and Sharpening.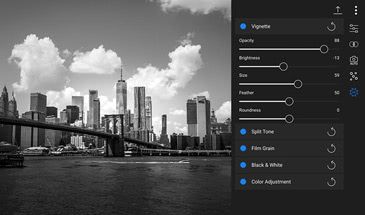 Adjustments beyond the basics. More than just brightness and color. ON1 Photo Mobile lets you convert to black and white, add film grain, darken the edges with a vignette, and more.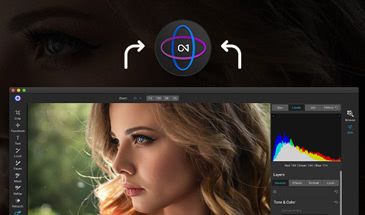 ON1 360 is built into ON1 Photo RAW 2020. There's nothing more to install or configure to get started using the new service. Just sign-in and you are off and running.
View and change metadata from any device.
Do your culling from anywhere with ON1 360. Maybe on the couch in the living room, the coffee shop, or even the patio. Your metadata changes will sync to all your devices with 360.