The ON1 Landscape Brush Collection
Prices and order total include VAT/Tax
New! The ON1 Landscape Brush Collection. These brushes are perfect for enhancing all types of scenes. Whatever landscapes you may like to shoot, the icy polar, mountains, night, deserts, islands, coastal, forests, or wooded areas.
It includes 100 Custom Brushes organized in 10 convenient categories. This pack contains:
26 Clouds – All sizes and shapes
14 Vegetation – A variety of plants, bushes, and leaves
10 Birds – Flocks and waterfowl
6 Trees – All sizes and varieties
6 Moss – Spanish hanging moss
5 Mist – For creating drama
6 Lightning – Stormy night enhancers
6 Distressed – Cracks, rust, and paint
8 Auroras – The northern lights
12 Astronomy – Moons, galaxy, meteors, and light beams
Once imported into ON1 Photo RAW 2021 or Photoshop, these custom brushes will be available at your fingertips for endless creative possibilities.
Before and After Examples
View Brushes: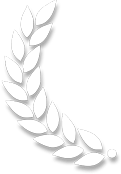 The ON1 Guarantee
No Risk • No Questions Asked • 30-Day Money-Back Guarantee • World Class Support • Tons of Free Training Videos