How It Works
At the core of ON1 360 is the new sync technology, which allows you to sync photos, metadata, and edits, as well as albums, cataloged folders, and more between all your computers and devices, external hard drives, or even network drives. Your photos stay where you want them.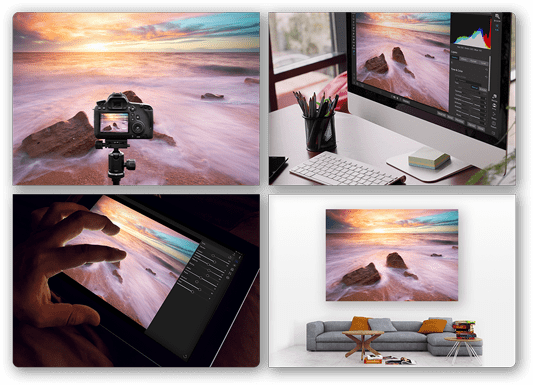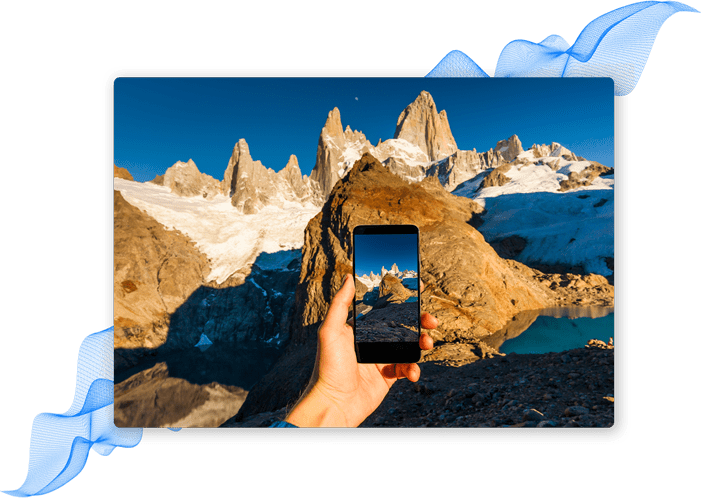 ON1 360 automatically keeps track of the photos you choose to access from any of your devices, including their metadata and where you want to store them. The desktop and mobile apps share the same processing engine, which enables non-destructive editing settings to remain in sync as well. This new and unique approach keeps you in control of your photos.
A temporary version of the photo is created under-the-hood (similar to a compressed raw file) and stored in the 360 cloud. The photo maintains the tone and color of the original photo while using only about 25% of the cloud storage space a typical raw photo uses. For those who demand the full raw file at all times and don't care about storage space, uploading and editing the raw photo is also an available option.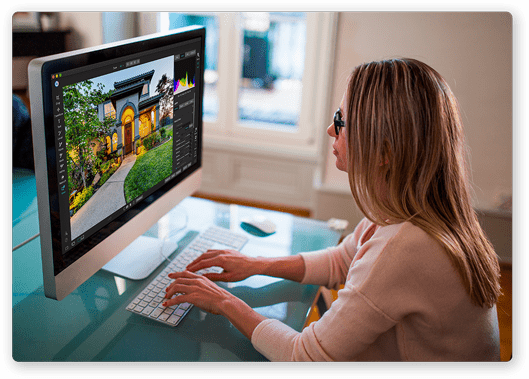 With ON1 360, you can view and edit your photos on any of your devices and choose where you store them.

It's truly the only solution that offers this kind of flexibility to view, edit, share, and print your photos from anywhere.

Early Bird Special!
Order today and get these bonuses!


Pre-order an annual ON1 360 plan, with or without a Photo RAW subscription, and get the ON1 360 Pro Preset Pack TODAY ($100 value). It includes 360 professional ON1 presets, LUTs, and textures. When ON1 360 service starts in June and Photo Mobile (free) become available, those who pre-ordered will receive the 360 End-to-End Video Course with detailed guidance. You won't be billed again for ON1 360 until August 2021!

ON1 360
Service Add-On
INCLUDES:
BONUS: 360 Presets, LUTs, Textures (Get them today! A $100 value!)
BONUS: ON1 360 Training Course (Coming in June. $60 value!)
Be the first to get ON1 360 and ON1 Photo Mobile (Coming in June)
Activate on up to 5 computers and devices
Purchase Photo RAW separately and own it forever (not included)
Next billing in August 2021


+

ON1 360
Service & Software
INCLUDES:
BONUS: 360 Presets, LUTs, Textures (Get them today! A $100 value!)
BONUS: ON1 360 Training Course (Coming in June. $60 value!)
Be the first to get ON1 360 and ON1 Photo Mobile (Coming in June)
Activate on up to 5 computers and devices
Subscription license to ON1 Photo RAW - always get the latest version
10x the storage and $30 less than others
Next billing in August 2021