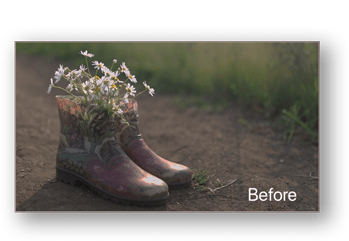 The Spring Bundle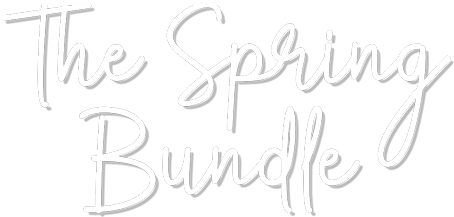 Get ON1 Photo RAW 2023.1
and

All-New Bonuses

Total Package Value:

Offer Ends Today!

The Ultimate All-In-One Editor & ON1 Spring Creative Collection - Huge Discount & $100 of Bonuses!
ON1 Photo RAW 2023.1 is the ultimate all-in-one photo editing solution for Mac or Windows, combining the best tools and features from Lightroom and Photoshop into a single application. With Photo RAW, you have everything you need to enhance and perfect your photos without the need for multiple programs. It includes ALL of ON1's editing technologies conveniently located in one place including the new Sky Swap AI, Effects, NoNoise AI, Resize AI, Portrait AI, and much more. Best of all, with our new, built-in Super Select AI and Mask AI technologies in version 2023.1, you can create masks with 1-click and instantly add professional effects to specific areas of your photos. Fstoppers calls it "The only photo editor you'll ever need".
Order Photo RAW 2023.1 now to get the Spring Creative Collection of bonuses ($100 value) with 80 beautiful spring presets, brushes, textures, and LUTs, plus our new Masking and Local Adjustments Video Course.
Own it for
Offer Ends Today!
What is Photo RAW?
Here's how we break it down:
Non-destructive editing for all file types: Edit your photos without altering the original image, and work with JPEG, TIF, PSD, PSB, PNG, DNG files, and even iPhone photos.
Powerful AI masking tools and layers: AI-powered masking makes it easy to apply adjustments and filters to specific areas, while layers allow you to combine photos and add elements.
Robust photo development tools: Adjust color balance, saturation, hue, and temperature, and use the color selection tools to fine-tune specific colors. Built-in effects and presets allow for one-click editing.
AI-powered features: Photo RAW includes AI Match, AI Auto Tone, AI-Adaptive Presets, NoNoise AI, Resize AI, Portrait AI, Mask AI, and Super Select AI, all of which produce outstanding results with ease.
Efficient photo organizing and management: Use tags, ratings, and keywords to quickly find your photos, and create albums and smart collections to keep them organized.

ON1 Photo RAW 2023.1
Upgrade Version
Prices and order total include VAT/Tax
Prices and order total include VAT/Tax
Includes all Photo RAW 2023 version updates and activation on 2 computers
Includes Special Bonuses!

ON1 Photo RAW 2023.1
Full Version
Prices and order total include VAT/Tax
Prices and order total include VAT/Tax
Includes all Photo RAW 2023 version updates and activation on 2 computers
Includes Special Bonuses!

Featuring
ON1 Photo RAW 2023.1
New Super Select AI
Never worry about brushes, layers, masks, or any of that. Just point and click to edit regions and objects effortlessly. Since we first showed the world Super Select AI, it has dramatically improved with your feedback. In this video, Dan Harlacher shows several improvements to Super Select AI, including enhanced segment collecting, improved masks, live preset previews, and more.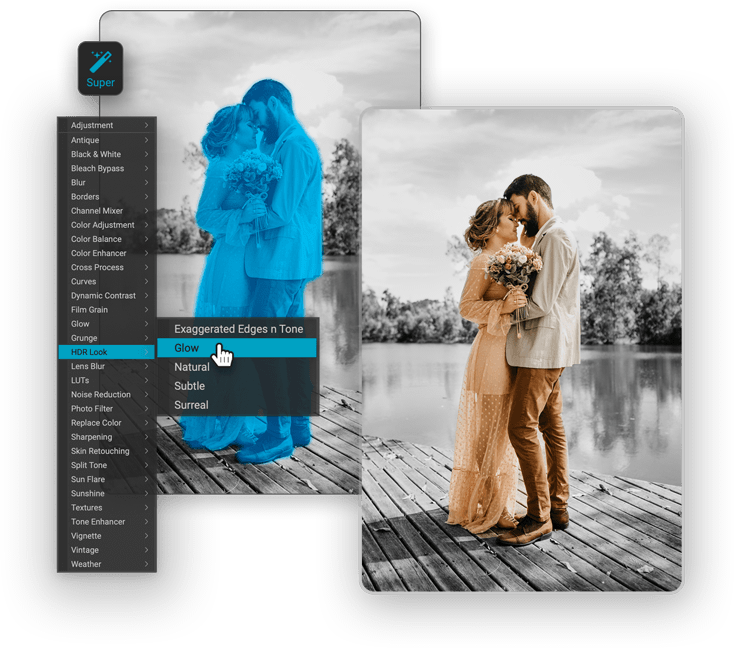 New NoNoise AI
with Tack Sharp AI
State-of-the-art sharpening and deblurring. It can detect and remove motion blur as well as save out-of-focus shots.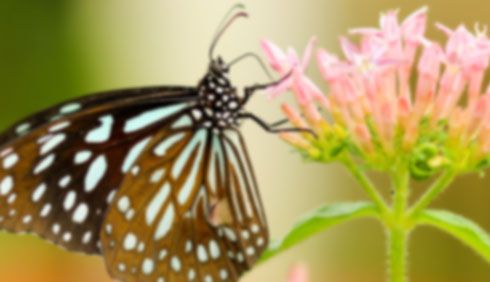 New AI-Powered
Adaptive Presets
AI-powered adaptive presets adapt to different subjects, scenes, animals, people, and more in each of your photos.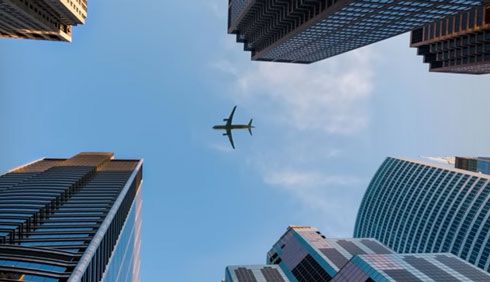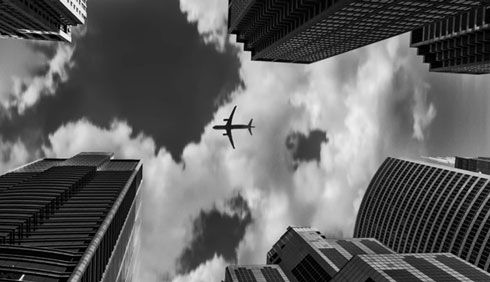 Sky Swap AI and 231 Built-in Skies
Amazingly beautiful sky i images with smooth horizon lines for easy and natural transition blending. 125 of the images are 8K UHD images by OcuDrone.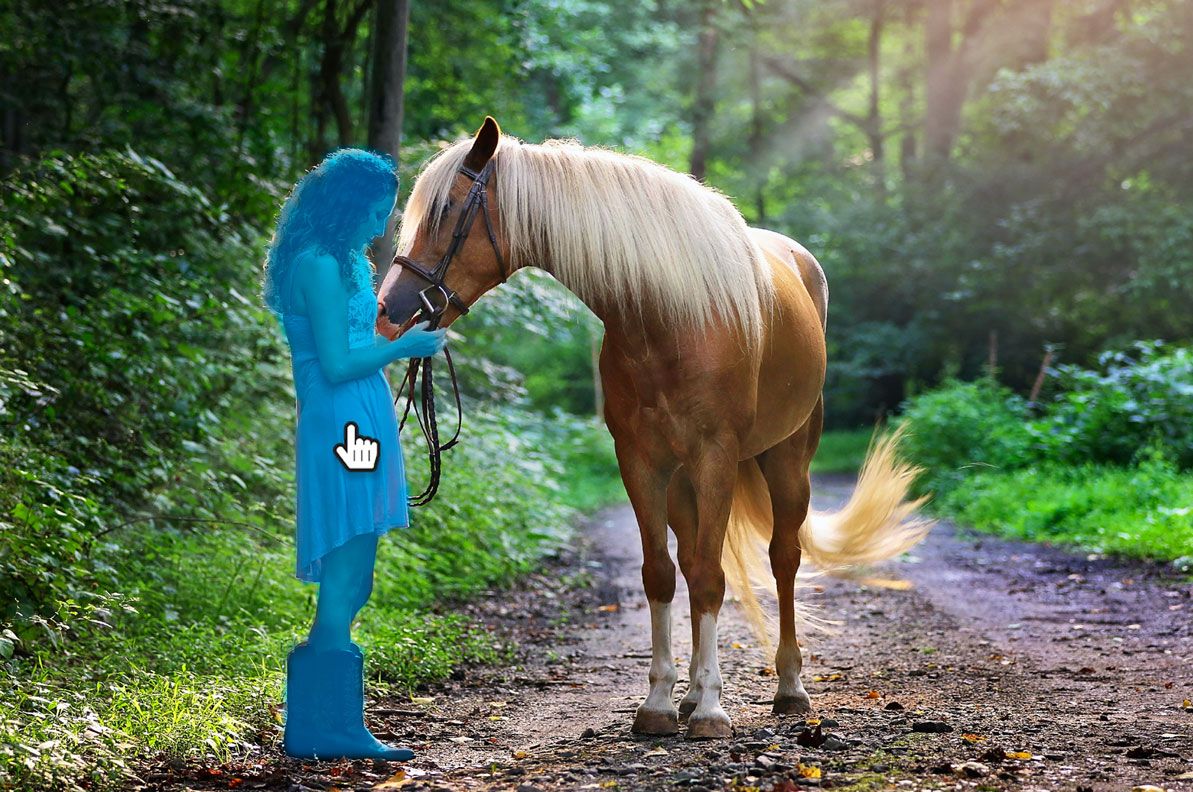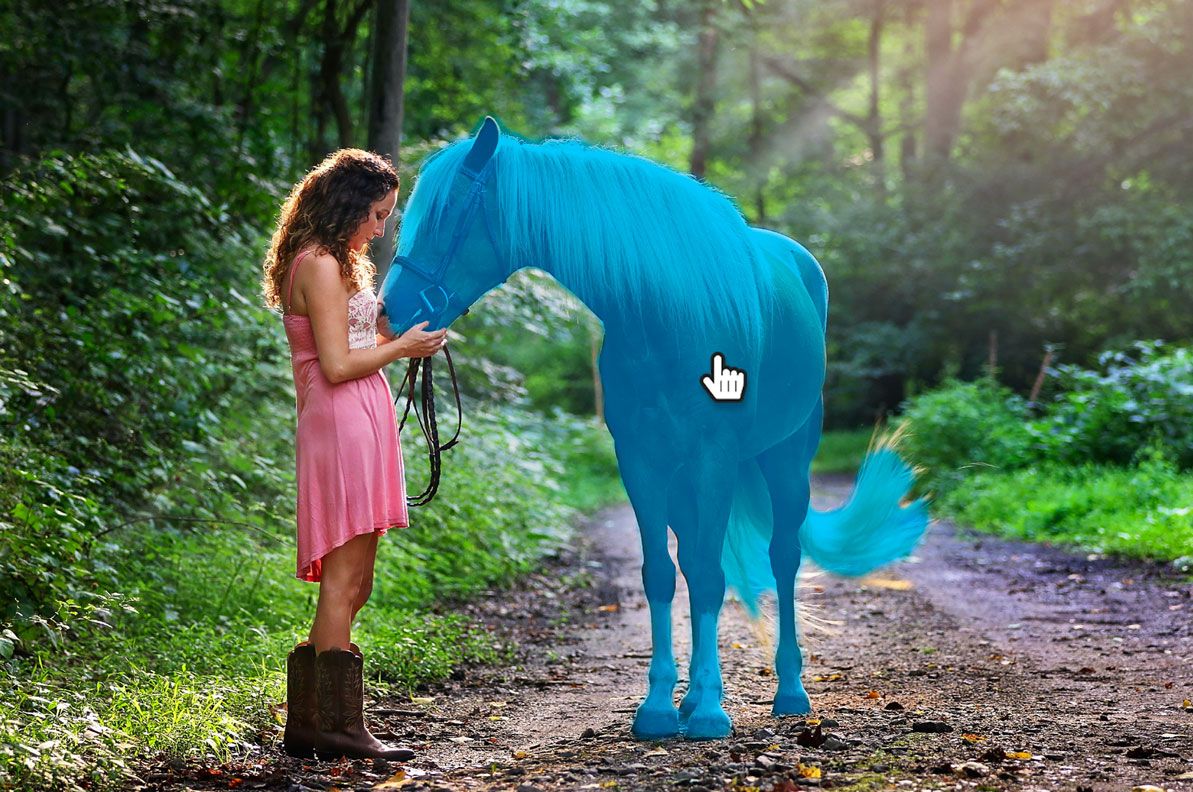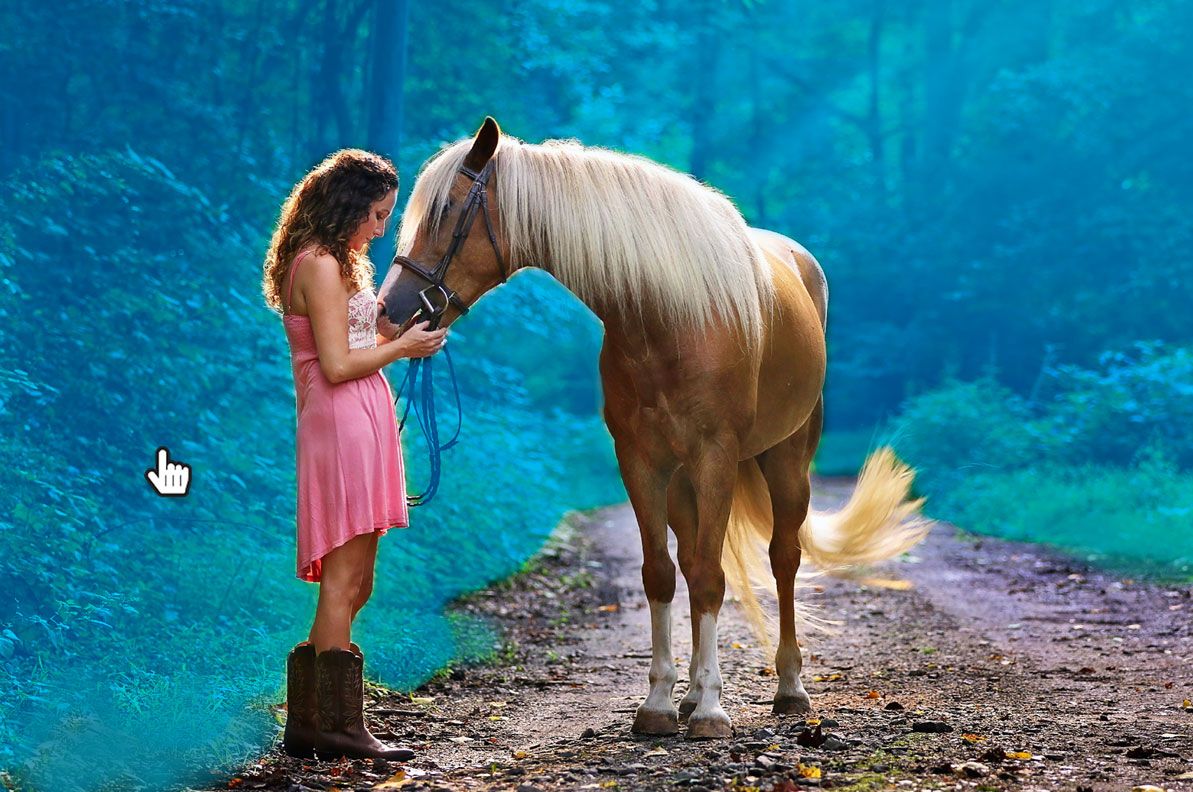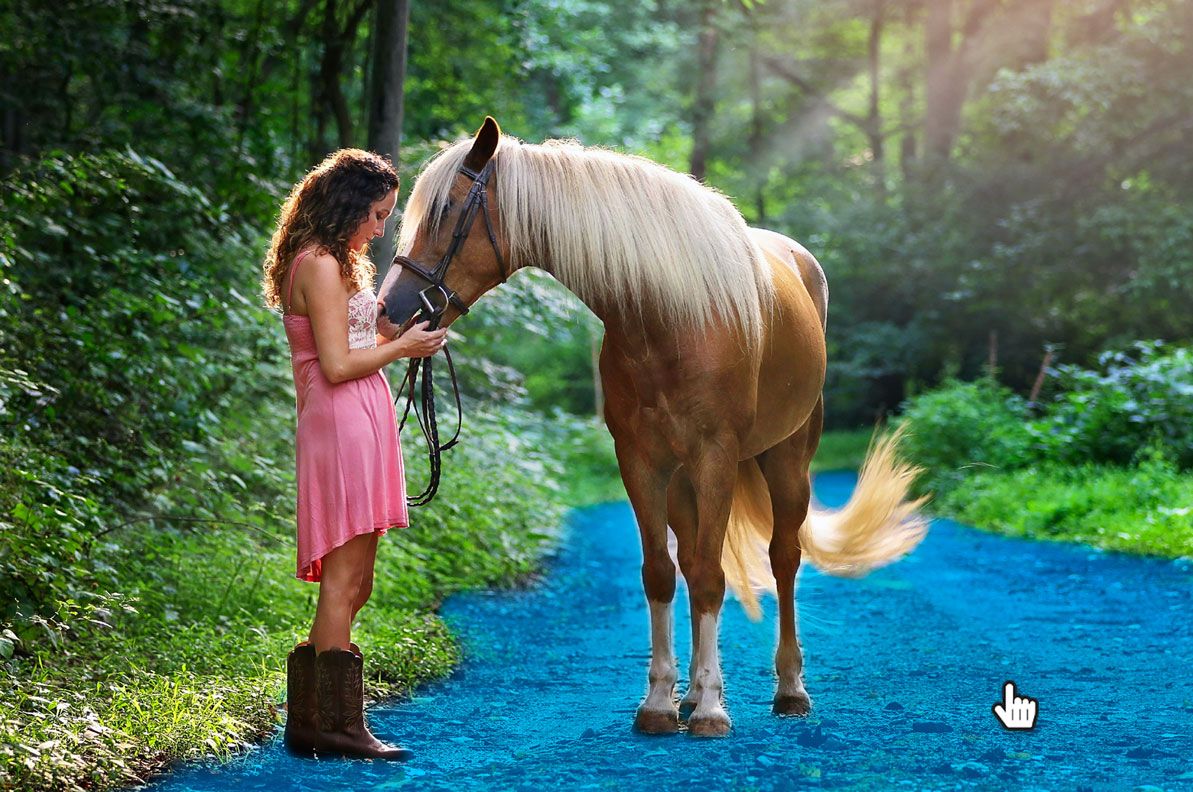 Mask AI
Target specific regions in your photo automatically by subject type. It starts by analyzing your photo and building a map of all the regions like the sky, water, mountains, ground, architecture, people, animals, etc.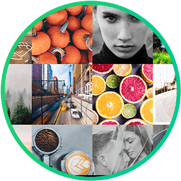 Instantly View Presets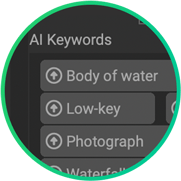 Keyword AI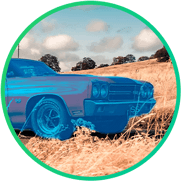 Quick Mask AI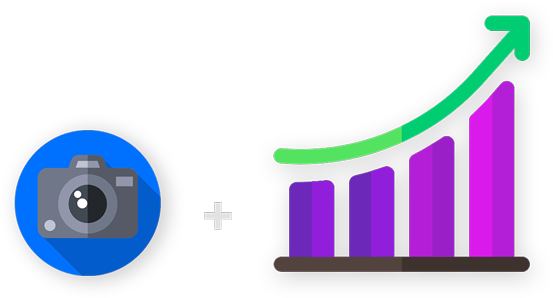 Improved AI Performance
We have made several performance improvements for AI inference. You will really feel this speed-up in NoNoise AI and Resize AI.
ON1 Customers & Industry Professionals
ON1 Photo RAW 2023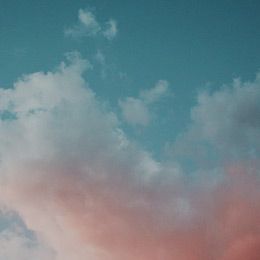 "Photo RAW gives me far better results than Lightroom...maybe the only software you will ever need. If I were to rely on one program, this would be it."
— FStoppers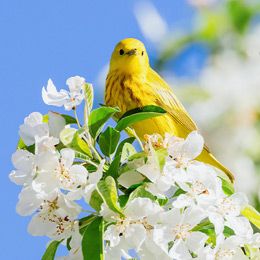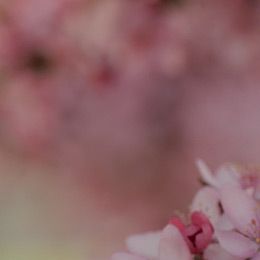 "WOW! on 1 2023 is really cool. I have been with them for a long time and was using both on1 and photoshop. will probably not be using photoshop very much..."
— W. Stahl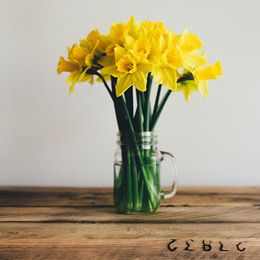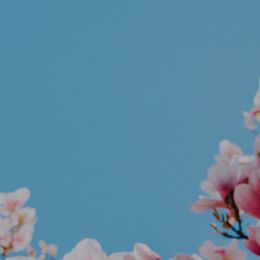 "You guys just delivered the single most important and pervasive software upgrade in any photoeditor - this is simply a milestone for the photographic community..."
— G. Grahn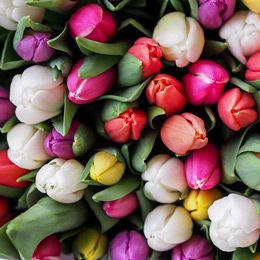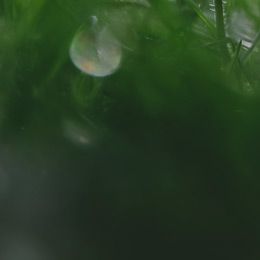 "For me the moving to 2023 completed a long transition. PR now has all the tools I need without going to a third party editor or plugin. So much simplier/easier."
— M. Anderson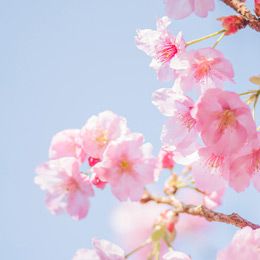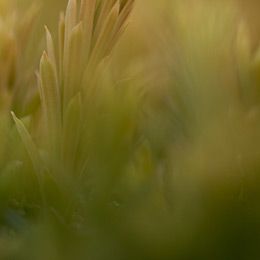 "The newest ON1 is just unbelievable. Catalog loads lightning fast. the adjustments are well just out there. I ran this old photo through ON1 AI Denoise..."
— I. Findlay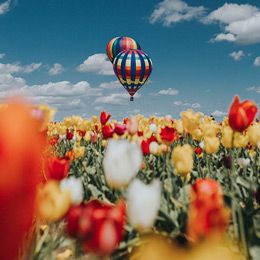 Buy ON1 Photo RAW 2023.1 Today
& Get $100 Worth of Bonuses — Free with Purchase!
ON1 Photo RAW 2023.1

The ultimate all-in-one editor featuring the new, built-in Sky Swap AI along with the 2023 versions of Effects, NoNoise AI, Resize AI, Portrait AI, HDR, and more.

ON1 Spring Nature Brush Collection

The 20 Spring Nature Brushes contain spring foliage and grass blade shapes to creatively enhance your spring landscape imagery. Preview →

ON1 Spring Preset Collection

The Springtime Preset Collection will ensure your spring photos pop with color and detail! From rich, colorful glows to warm film looks, these 20 presets are excellent for a variety of spring subjects. Preview →

ON1 Spring Travel LUTs Collection

The Spring Travel LUTs are the perfect companion for your spring outings! Packed with style and color - these 20 LUTs are sure to liven up your springtime photography. Preview →

ON1 Spring Gradient Texture Collection

The Spring Gradient Texture Collection contains 20 colorful textured gradients that mimic spring foliage and flowers with stylish patterns and paint splatter. Preview →

Masking and Local Adjustments Video Course

Learn the correct techniques for mastering the brush tool, dodging, burning, utilizing color range and luminosity masks, and more in this 9 lesson video course. The course comes with practice files and downloadable lessons!
Total Package Value:
Own it for
Offer Ends Today!
Frequently Asked Questions
About Our Raw Photo Editor
What are the best new features in Photo RAW 2023.1?
Photo RAW 2023.1 is fully loaded with exciting new AI editing technologies that will blow your mind! Top new features include:
Super Select AI
Tack Sharp AI (inside NoNoise)
AI-Powered Adaptive Presets
Mask AI & Quick Mask AI
Keyword AI
Content-Aware Crop
Enhanced Sky Swap AI
New Built-in Ocudrone Skies
Major Speed & Performance Improvements
What are the benefits of choosing a Subscription plan as opposed to owning Photo RAW 2023.1 outright?
One major benefit of the subscription plans is you get all 5 ON1 plugins in addition to Photo RAW, allowing you to launch many ON1 apps including our AI image resizer Resize AI, Effects, NoNoise AI, Portrait AI, Sky Swap AI, and HDR from other host applications like Photoshop, Lightroom, Capture One, Affinity, Corel, and Apple photos. With a subscription, you'll never have to purchase upgrades or new software titles, as you'll automatically get everything today and in the future.
The top-tier ON1 Everything Plus plan also gives you exclusive access to ON1 Plus with hundreds of videos, courses, and creative extras to download, five activations of every product (instead of two), 1 TB of Cloud Sync storage to share photos across multiple computers and mobile devices, plus all future bonuses and premiums offered with Photo RAW in the future!
Am I eligible for upgrade pricing?
If you purchased an older version of ON1 in the past, you are eligible for upgrade pricing on a license for Photo RAW to own outright.
If I purchase ON1 Photo RAW 2023.1 to "Own it Outright" (not a subscription), what will I receive? Does it include all of the plugins (Effects, Resize AI, NoNoise AI, Portrait AI, HDR) too?
ON1 Photo RAW 2023.1 includes all our newest editing tools and technologies built into one standalone editor for Mac or Windows. Fully integrated features include Browse, Develop, Effects, NoNoise, Resize AI, Portrait AI, HDR, Super Select AI, Sky Swap (our sky replacement software), Mask AI, and more. If you also want the ability to launch ON1 plugins from host applications like Photoshop and Lightroom, choose one of the ON1 Everything Subscription plans (which include all plugins and future upgrades), or purchase ON1 Photo RAW 2023.1 with Plugins and you'll own all of the new 2023 products, for standalone or plugin use.
Those who purchase a license to "Own Outright" will get free software updates to those apps throughout the year, but future software titles and major upgrades in future years are not included. The ON1 Everything Subscription plans include all current and future software titles, plugins, and upgrades
I don't know which purchase option to choose. Can you help?
If you want to use Photo RAW as a standalone editor, purchase a license by choosing Own It Outright. You'll have all of our new technologies in Photo RAW, and you'll get free updates to version 2023 with new features added. If you want all major upgrades in the future (v2024 and beyond), choose a subscription instead. Subscribers also get all five plugins.
If you use Adobe Ps/Lr or another primary editor and want to launch ON1 directly from those apps, subscribing is the best choice because it includes Photo RAW + all five plugins ($249 total value) as well as all future upgrades of all software. The top-tier ON1 Everything Plus plan includes everything we offer including Photo RAW, all five plugins, ON1 Plus, ON1 Cloud Sync with 1TB storage, five software activations instead of 2, and future bonuses.
What is ON1 Plus, and what are the benefits of being a member?
ON1 Plus is an exclusive membership for ON1 customers with access to 40+ in-depth ON1 courses created specifically for Photo RAW, unlimited access to our Creative Library with hundreds of creative extras to download, tons of editing videos and Live events, and more. Learn more about ON1 Plus.
ON1 Plus is included with the ON1 Everything Plus Subscription. If you purchase Photo RAW outright, you can add a 1-year membership to ON1 Plus during checkout.
I don't know what products or memberships I have. How can I find out?
Login to your ON1 account and go to products and/or subscriptions. If you own any previous version of ON1, you are eligible for upgrade pricing on ON1 Photo RAW 2023.1.
I already have an ON1 Plus membership and/or an active Subscription to ON1 Cloud Sync. What happens if I subscribe to ON1 Everything Plus?
Any pre-existing, active membership or subscription you currently have will be canceled, but it will remain in your ON1 account and be valid for the remaining time. You will not be billed again for any old membership. Your access to all the ON1 apps, ON1 Plus, and ON1 Cloud Sync will be managed by your new Everything Plus plan, with a renewal date that is 1 year from the purchase date. Suppose you change your mind about Everything Plus and want to return to your previous membership or subscription plan. In that case, you can cancel Everything Plus and un-cancel a previous membership at the same price you originally paid, as long as it is done before the renewal/expiration date of the previous subscription. Click here to view your active subscriptions.
What if I'm not satisfied with Photo RAW 2023.1? Can I get a refund?
We think you'll love it, but if you don't, just contact us for a full refund within 30 days of receiving it.