August 20, 2018 | 1650 Views | By J Michael Morelli
Monthly news, direct from ON1 and ON1 Partners. August 2018.
This new ON1 video course is unlike any other we've ever created. ON1 Guru Hudson Henry will give you the tools to better previsualize your shot, capture better photos with the gear you have, and edit them in a way to create captivating images. It includes four chapters; The Scene, Exposure, The Camera, and The Image. You're going to learn how to connect with your subject, understand the exposure, which camera settings to use and how to take those photos to the next level using ON1 Photo RAW. Learn more →
---
This new ON1 Photo Kit coming in just a few days is perfect for both beginners and advanced users looking to create beautiful landscape photos. It will include over 120 minutes of step-by-step instruction on masking for landscape and travel photography, 20 ON1 presets, practice files to follow along, and a bonus eBook. This photo kit will give you a complete understanding of masking, using layers, brushes, blend modes, how to blend exposures, luminosity masks, removing/swapping skies, stacking light, and the more advanced masking features available in ON1 Photo RAW.
---
New Update for ON1 Photo RAW 2018 version 2018.5.2
We have an update available for ON1 Photo RAW 2018 owners and it includes some great improvements and features. We recommend all 2018 owners update to this version. See what's new and download the update. Learn more →
---
5 Tips for Capturing and Editing Real Estate Photography
Capturing and editing Real Estate Photography is a great skill to have as a photographer. It's a fun way to open your eyes up to new subjects and compositions. Photographing real estate is also a smooth transition into shooting architecture and buildings. Dylan Kotecki shares his five tips that will help you capture and edit your real estate photos in this blog post. Learn more →
---
For ON1 customers: Photomorphis Texture Bites™ are layered files that work like a digital sandwich containing layers of tasty textures. Just add your image to the Bite and the preconfigured file automatically does the rest for you. Your free download includes one Texture Bites file plus links to free instructional videos. Learn more →
---
Photo Workshop with Hudson Henry
Join ON1 guru Hudson Henry in Michoacan for Day of the Dead. We'll photograph elaborate marigold shrines celebrating lost ancestors, painted faces, costumes, music, dance, and paper lanterns as well as volcanos, ruins and jungle waterfalls. A moving and beautiful spectacle, Michoacan is the epicenter. A 5-day photography adventure and workshop. Learn more →
---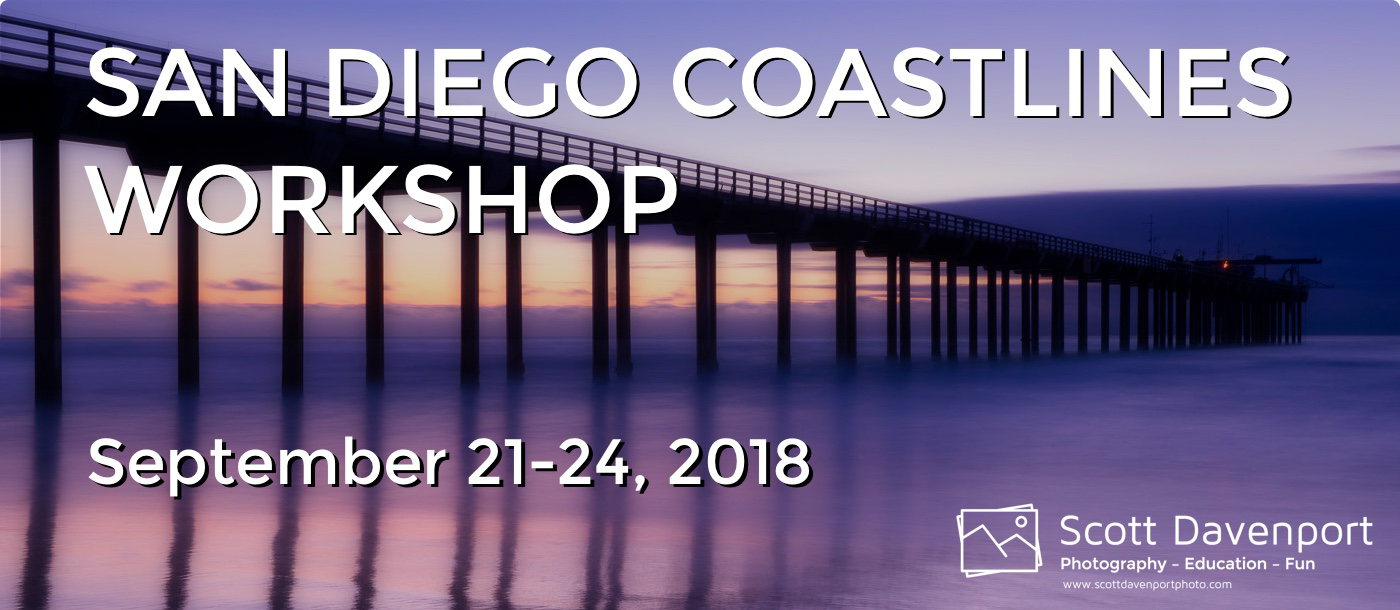 San Diego Coastlines Workshop
Join Scott Davenport for a 4-day photo workshop exploring his favorite spots along the coastlines of beautiful San Diego, California. In between location shoots, improve your post-processing skills in your private classroom. Limited to 6 students. Learn more →
---
New ON1 Editing Videos
Dylan Kotecki has been busy taking requests from customers and producing new ON1 Photo RAW 2018.5 editing videos for you to enjoy. Here are the three most recent.
---
---