OcuDrone Ultimate Upgrade Collection for ON1
Prices and order total include VAT/Tax
ON1 has partnered with OcuDrone to bring you the most incredibly beautiful aerial images you've ever seen for your creative editing. The Ocudrone Ultimate Upgrade Collection for ON1 includes 175 new, awe-inspiring skies that can be easily accessed inside ON1 Photo RAW 2023. Each image was shot with a drone giving you smooth horizon lines for easy and natural transition blending in ON1 Photo RAW.
This extraordinary collection of 175 8K ultra-high-resolution JPEG images is from FAA-certified drone pilot and acclaimed aerial photographer Rob DelVecchio. Download now and get ready to enhance your photos in truly remarkable and unexpected ways!
175 Aerial Sky Images
Estimated File Size: 925 MB (Digital Download)
7 Collections Included:
Blue Velvet & Cotton Candy Skies(25)
Blustery Blue & Marshmallow Skies (25)
Crystal Blue Skies (25)
Epic Tropical Sunsets & Seriously Stormy Skies (25)
Exotic Tropical Sunrises & Undeniably Dramatic Skies(25)
Majestic Blue & Moody Blue Skies (25)
Mystical Twilight Skies (25)
About Rob DelVecchio
Rob DelVecchio is an FAA-certified drone pilot and acclaimed aerial photographer who finds great inspiration in the beauty of this planet we call home. Rob's love of photography coupled with his unbridled enthusiasm for technology had led to his true calling documenting the world through the lenses of his high-tech flying cameras.
"The rapid pace of technological innovation and the convergence of the photography and UAS space has made it possible to shoot professional grade aerial photos from unique perspectives that until just a few short years ago were virtually impossible to capture even from helicopters and other types of aircraft. I love what I do and find great joy in leveraging my expertise to be able to share my passion with others!"
To learn more about OcuDrone, visit https://www.ocudrone.com.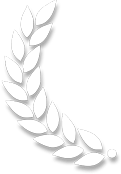 The ON1 Guarantee
No Risk • No Questions Asked • 30-Day Money-Back Guarantee • World Class Support • Tons of Free Training Videos