ON1 Winter LUT Collection
Prices and order total include VAT/Tax
Winter photo edits rejoice! No longer are you stuck to dull grays and whites. The ON1 Winter LUTs are here to save the day with their captivating colors and moods. From bright and warm winter mornings to the cool and frosty air of midnight amongst snow – these LUTs are sure to make your winter photography stand out.
Includes:
Installs 20 ON1 Presets (.ONPreset) for ON1 Photo RAW & Effects and 20 .cube files for other apps
Bundle & save! Get the entire ON1 Winter Creative Collection with 90 presets, LUTs, brushes, and overlays here.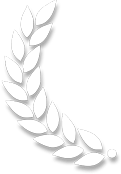 The ON1 Guarantee
No Risk • No Questions Asked • 30-Day Money-Back Guarantee • World Class Support • Tons of Free Training Videos