Master Class for ON1 Photo RAW 2024
Prices and order total include VAT/Tax
This intensive course provides an overview of Photo RAW 2024's brand-new look, and dives right into the key new features. You'll get in-depth looks at the new Search Bar in Browse – and its tight integration with the enhanced cataloged folders – as well as the new Brilliance AI feature in the Edit module, where we show you how Brilliance AI gets your basic raw editing out of the way, letting you focus on local edits and stylization.
Buy now to get Black Friday Pricing! Learn more about this new ON1 Photo Kit.
Master Class Includes:
More than 2 hours of videos, in 1080P HD format, that cover the new features and interface in Browse and the Edit module, with numerous examples, and a Power User's guide that showcases Hudson's and Rick's best tips for optimizing Photo RAW.
20 presets, most of them using Photo RAW's Adaptive preset system for automatic selection of subjects and backgrounds, or for applying luminosity masks for sharpening, contrast and other Effects filters.
25 Western Skies, royalty-free for use with Sky Swap AI.
6 raw files used in the course, to help you follow along with the exercises.
A short keyboard shortcuts guide, including Rick and Hudson's custom key settings for masking and tool selection.
Videos:
Course Introduction (2:15)
Browse: What's New? (6:16)
Browse: The Power of the Search Bar (7:09)
Browse: Culling with Search Bar Styles (6:33)
Edit: What's New? (9:31)
Edit: The Properties Window (6:40)
Edit: Brilliance AI (15:00)
Edit: Brilliance AI Examples (14:05)
Edit: Advanced Examples (27:38)
Power User's Guide to ON1 Photo RAW 2024 (30:43)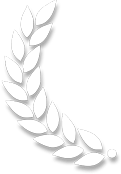 The ON1 Guarantee
No Risk • No Questions Asked • 30-Day Money-Back Guarantee • World Class Support • Tons of Free Training Videos