ON1 Photo RAW 2022
Prices and order total include VAT/Tax
ON1 Photo RAW 2022.5 (new version released June 9, 2022) includes all of ON1's popular editing tools and technologies built into one elegant application for Mac or Windows: Effects, Resize AI, NoNoise AI, Sky Swap AI, Portrait AI, HDR, Pano, Focus, Layers, and more. It's a powerful raw processor, photo organizer, effects engine, and layered editor in a single app.
Key New Features in 2022.5
– Fully integrated Resize AI
– Sky Swap AI
– Liquify Tool
– Time-Lapse Creator
– NoNoise AI integration
– Host capability for 3rd party Photoshop plugins
– Remastered Export, Backup, and Browse
– New line mask tool
This version of Photo RAW works as a standalone application. To get ON1 plugin capability for Photoshop, Lightroom, Capture One, Affinity, and Corel, in addition to Photo RAW standalone capability, Subscribe to Photo RAW (monthly or yearly) to get everything, with future upgrades included. The subscription also gives you ON1 Cloud Sync for syncing photos across multiple devices.
Owners of any ON1 product qualify for upgrade pricing for the non-subscription license.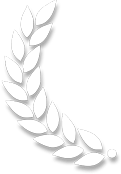 The ON1 Guarantee
No Risk • No Questions Asked • 30-Day Money-Back Guarantee • World Class Support • Tons of Free Training Videos