Go Big with ON1 Resize AI Course
Prices and order total include VAT/Tax
"I love this photo! But it's too small to print and hang on my wall."
Have you ever said that about an image in your library? Do you have great photos captured with an older, lower megapixel digital camera? Or fantastic shots taken with your smart phone? Or don't have an extreme telephoto lens and must heavily crop some images?
If these situations ring familiar, then Go Big With ON1 Resize AI is for you. Scott Davenport is your guide to leveraging the awesome power of Resize AI, and transforming these kinds of images into beautiful prints. Improve your editing techniques, too! Watch Scott's start to finish editing process as he crafts and shapes RAW captures into final images. This course includes practice photos so you can follow along.
Go Big With ON1 Resize AI will help you rediscover the great photos in your library and overcome the capture limitations you face in the field.
The Product Download Includes:
Go Big with ON1 Resize AI Video Course
Download all 10 Lessons – 2 hours, 2 minutes
10 ON1 "Magic Landscape" Presets
Scott's new collection of ON1 Presets to make your landscape photos POP!
17 ON1 Workflow Presets
Use these presets to follow along and not have to move a single slider
25 Page eBook – ON1 Resize AI Reference Guide
Easily refer to this as you follow along in the course
All Practice Raw Files
Each of the raw files used in the videos to follow along
Everything is Yours to Keep Forever!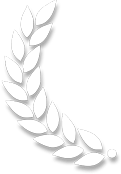 The ON1 Guarantee
No Risk • No Questions Asked • 30-Day Money-Back Guarantee • World Class Support • Tons of Free Training Videos