White balance : Color temperature slider below 2000
Hi,
The color temperature slider in the White balance does not go below the 2000 degree and this is a problem when working on shot taken under tungsten light. I do never use the camera WB setup and always do my WB in the development software.
When developing those shots (even with a 50% grey color sample in order to let the color picker tool adjust the WB) the result is a yellowish look.
In order to get it right the slider should go below the 2000 limit (ie. 1700 and bellow if you want to keep the whites white. LR does it and RawTherapee too).
Thanks for reading and voting
How You Buy | How You Own
When you purchase ON1 Photo RAW 2019 you receive a perpetual license. That means the day you purchase ON1, you own it forever. No subscription. If you decide to become a member of ON1 Plus Pro, you will also receive a perpetual license of the latest versions of all the ON1 apps as part of your membership.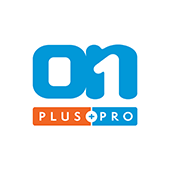 ON1 Plus Pro
+ The ON1 Skills Course Bundle

$129.99
Per Year
Includes Photo RAW 2019.6 & 2020,
Monthly Courses, Pro Tips, & much more!
Buy Now