Waveforms as apposed to histograms
Waveforms as apposed to histograms?
Chris and Jordan made an excellent video regarding waveforms and the ability to use this for photo editing software as apposed to the histogram, and it does make sense.
So whats the likelihood of implementing this for On1?
Reference video: https://www.youtube.com/watch?v=hAT-mjS2kyc
How You Buy | How You Own
When you purchase ON1 Photo RAW 2019 you receive a perpetual license. That means the day you purchase ON1, you own it forever. No subscription. If you decide to become a member of ON1 Plus Pro, you will also receive a perpetual license of the latest versions of all the ON1 apps as part of your membership.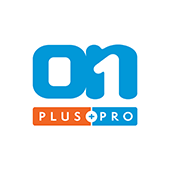 ON1 Plus Pro
+ The ON1 Skills Course Bundle

$129.99
Per Year
Includes Photo RAW 2019.6 & 2020,
Monthly Courses, Pro Tips, & much more!
Buy Now