View and play video: add .mts, .m2ts support
I love the View and play video addition in RAW 2018.1. It is really adding value to the workstream. My Sony and Panasonic camera's produce m2ts video files. Right now these are not seen. Would be great to add these formats to the viewer.
How You Buy | How You Own
When you purchase ON1 Photo RAW 2019 you receive a perpetual license. That means the day you purchase ON1, you own it forever. No subscription. If you decide to become a member of ON1 Plus Pro, you will also receive a perpetual license of the latest versions of all the ON1 apps as part of your membership.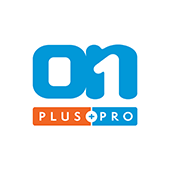 ON1 Plus Pro
+ The ON1 Skills Course Bundle

$129.99
Per Year
Includes Photo RAW 2019.6 & 2020,
Monthly Courses, Pro Tips, & much more!
Buy Now