Translating to Russian language
Hello. To my regret (and maybe just out of habit), I'm uncomfortable using programs where there is no translation into my language (others I, alas, do not know). I'm really looking forward to having multilingual support.
Thank you and good luck in the development of the program.
How You Buy | How You Own
When you purchase ON1 Photo RAW 2019 you receive a perpetual license. That means the day you purchase ON1, you own it forever. No subscription. If you decide to become a member of ON1 Plus Pro, you will also receive a perpetual license of the latest versions of all the ON1 apps as part of your membership.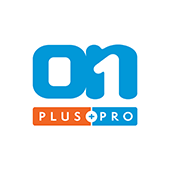 ON1 Plus Pro
+ The ON1 Skills Course Bundle

$129.99
Per Year
Includes Photo RAW 2019.6 & 2020,
Monthly Courses, Pro Tips, & much more!
Buy Now