Sync and automatically Modify settings of Albums to Google Drive Folders
Please add the ability to create Sync albums and have each album sync to a different folder on Google Drive.
When the file is synced (Controlled by manual action), have the ability to change the output file. For example…convert (on the fly) to JPEG, size specified to longest edge, sharpening, remove certain Tags, remove GPS, etc. Similar to an export.
When a picture is added to a Sync album, have a popup ask to sync now, or hold off until later.
When a picture is removed from Sync albums, have popup ask if a sync to remove picture from Google is desired now, or hold off until later.
This allows people to setup shares on Google Drive, and give access to anyone that has permission…without manually sharing every time.
I do this currently in Lightroom through a plugin.
In Lightroom through a plugin I create a Synced album.
When Creating the album… I name the folder to be created on Google Drive, and the location. For example the folder on Google Drive is called "Alaska Trip" underneath "FamilyShare\Vacations"…the result being "FamilyShare\Vacations\AlaskaTrip"
As long as a family member has access to "FamilyShare", they automatically have access to any folder underneath.
I also have a "Trips" Top Level Folder that isn't shared with anyone….then underneath "Trips" I have different folders shared with different people that were on that trip.
This allows me to…
Live in the Photo Program for all pictures
Save space on my computer. The smaller file only lives on Google Drive.
Keep organized on what I have shared…because sometimes after a period of time, I don't want to take space on the Google Drive since I pay for extra space. It is also a good way for people wanting to periodically cull what they share,  and stay under the free 15 Gigs of space Google provides (depending on Sync settings)
reduce clutter…because I don't have to export pictures to a folder on my computer, then sync that folder with the online destination. Also it would get very messy for organization if I had to do that.
Edited pictures that happen to be in a Sync album have a popup asking to sync the update. There would be no way I would remember to resync edited pictures…or at least it would be a pain to manually remove pictures from a share and put new pictures in their place. The sync programs that allow this, would mean there are smaller files taking up space on the computer…then there would be the hassle of keeping the sync folder on the computer updated with the smaller output files.
Make the shared recipient have a better experience accessing the pictures…because I can size them so they look good on smaller devices and they don't have to wait for larger files to render on their browser or app.
This along with a couple of "being worked on" features, would be the tipping point to move me away from Lightroom and never need to move to another organizing program again…..that is, as long as there is always a Standalone version option. : )
thanks,
Rich
How You Buy | How You Own
When you purchase ON1 Photo RAW 2019 you receive a perpetual license. That means the day you purchase ON1, you own it forever. No subscription. If you decide to become a member of ON1 Plus Pro, you will also receive a perpetual license of the latest versions of all the ON1 apps as part of your membership.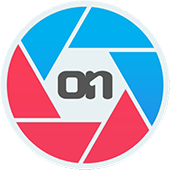 ON1 Photo RAW 2019.5
+ The ON1 Skills Course Bundle

$79.99 $63.99
Upgrade
for ON1 product owners [?]
Save $154.96!
Buy Now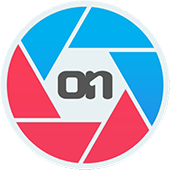 ON1 Photo RAW 2019.5
+ The ON1 Skills Course Bundle

$99.99 $79.99
Full Version
for new customers
Save $174.96!
Buy Now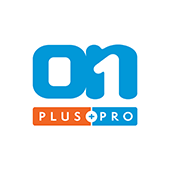 ON1 Plus Pro
+ The ON1 Skills Course Bundle

$129.99
Per Year
Includes Photo RAW 2019.5,
Monthly Courses, Pro Tips, & much more!
Buy Now