Support for High Efficiency Image File Format (HEIF)
HEIF (High-Efficiency Image File Format) is a standard developed by the Moving Picture Experts Group (MPEG) for storage and sharing of images and image sequences. In June 2017, Apple announced support for HEIF in macOS High Sierra and iOS 11 which were released in September 2017.
http://ieeexplore.ieee.org/document/7123047/
How You Buy | How You Own
When you purchase ON1 Photo RAW 2019 you receive a perpetual license. That means the day you purchase ON1, you own it forever. No subscription. If you decide to become a member of ON1 Plus Pro, you will also receive a perpetual license of the latest versions of all the ON1 apps as part of your membership.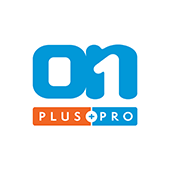 ON1 Plus Pro
+ The ON1 Skills Course Bundle

$129.99
Per Year
Includes Photo RAW 2019.6 & 2020,
Monthly Courses, Pro Tips, & much more!
Buy Now