Support for Canon CR3 format RAW images
We have had the new Canon format with us since February 26 this year when the EOS M50 was released but until now, September 16, we still don't have native RAW support for this format.  Now Canon have released the EOS-R and the CR3 file format and its new crx codec support both lossless 'raw' and lossy 'craw' compressions.
CR2, the TIFF based format is no more used by the M50 or EOSR, even with lossless 'raw' compression and I suspect that all new Camera releases will new this RAW format.
Please provide native support as soon as possible as the DNG (Adobe DNG converter) or TIFF (DPP) are really not satisfactory when we use ON1.
How You Buy | How You Own
When you purchase ON1 Photo RAW 2019 you receive a perpetual license. That means the day you purchase ON1, you own it forever. No subscription. If you decide to become a member of ON1 Plus Pro, you will also receive a perpetual license of the latest versions of all the ON1 apps as part of your membership.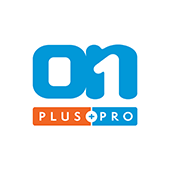 ON1 Plus Pro
+ The ON1 Skills Course Bundle

$129.99
Per Year
Includes Photo RAW 2019.6 & 2020,
Monthly Courses, Pro Tips, & much more!
Buy Now