Sports Photographer Workflow
Working as a sports photographer, speed and efficiency is key to process and submit photos for your agency and the online world. Here are the steps I need to execute in the quickest, most efficient way possible:
Detect memory card, save photos onto disk in the background while applying a metadata preset (keywords, author, copyright, location etc.)
Allow for reviewing and selecting candidate photos (while the copy process is still ongoing) using tools to compare several candidates, checking sharpness and details (i.e. Zooming etc.)
Filter on the candidate photos and apply a basic editing preset
Fine tune the candidate photos (most of the time, only cropping and sharpening is required)
Add detailed descriptions to the candidate photos. An interface that allows for zooming into the photo (to see jersey numbers or faces) while adding the description is key. Also an assistive system that adds player names when entering a number would be helpful, although not required since this is also possible through integration with existing text expander solutions.
Sending out selected photos to the agency (SFTP/FTP is key for me) using a template for file naming conventions
Marking photos which have been sent so that they are easily recognizable
As a benchmark, I need to review about 80 to 100 photos, prepare about 10 using the steps above and all that within 12 minutes. Lightroom does a great job feature wise, but is not fast enough. PhotoMechanic offers decent speed but requires Photoshop for editing and does not have a powerful interface.
I'd be glad to provide further details and test drive innovative concepts.
How You Buy | How You Own
When you purchase ON1 Photo RAW 2019 you receive a perpetual license. That means the day you purchase ON1, you own it forever. No subscription. If you decide to become a member of ON1 Plus Pro, you will also receive a perpetual license of the latest versions of all the ON1 apps as part of your membership.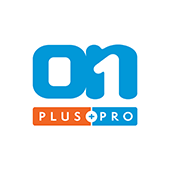 ON1 Plus Pro
+ The ON1 Skills Course Bundle

$129.99
Per Year
Includes Photo RAW 2019.6 & 2020,
Monthly Courses, Pro Tips, & much more!
Buy Now