Soft Proofing
It would be great if On1 RAW had the ability to handle softproofing — importing and applying color profiles for cameras, displays, and printers so that the color you see is the color you get on paper in your final prints. It's a feature in Lightroom, Photoshop, and After Shot Pro, so hopefully it can be implemented in O1R too!
It'd be super awesome if you can coordinate with X-Rite so their camera color calibration plugin works natively as it does in LR :)
How You Buy | How You Own
When you purchase ON1 Photo RAW 2019 you receive a perpetual license. That means the day you purchase ON1, you own it forever. No subscription. If you decide to become a member of ON1 Plus Pro, you will also receive a perpetual license of the latest versions of all the ON1 apps as part of your membership.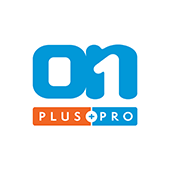 ON1 Plus Pro
+ The ON1 Skills Course Bundle

$129.99
Per Year
Includes Photo RAW 2019.6 & 2020,
Monthly Courses, Pro Tips, & much more!
Buy Now