smudge tool
one of the most useful features on other similar programs I have used was called smudge tool.  This allows one to "push" surrounding colors/textures into an adjacent areas.  this proved useful as a cleanup to other remove and fill tools, or took care of very small issues.
being new to your tool, I have not found an equivalent and found a need based on how your program has been performing.
How You Buy | How You Own
When you purchase ON1 Photo RAW 2019 you receive a perpetual license. That means the day you purchase ON1, you own it forever. No subscription. If you decide to become a member of ON1 Plus Pro, you will also receive a perpetual license of the latest versions of all the ON1 apps as part of your membership.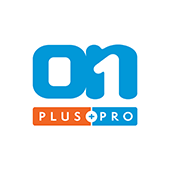 ON1 Plus Pro
+ The ON1 Skills Course Bundle

$129.99
Per Year
Includes Photo RAW 2019.6 & 2020,
Monthly Courses, Pro Tips, & much more!
Buy Now