Smart External Editing Format Options
Currently Photo Raw uses the preference pane default format option to decide what to send to external editors. While this should be a fallback option, I would prefer multiple settings (based on selected images format – RAW's, TIFF's, JPG's) or intelligent options, such as:
If the selected photo is a RAW file and has no ON1 edits (destructive or non-destructive), then export in the original format unless I specify otherwise
If the selected photo is a RAW file with On1 edits, then create a copy with the edits in the default/chosen format and send that to the external editor I chose
If the selected photo is a TIFF or JPG then send this file as-is (original) to the external editor
Just a few examples of either providing the user more options for using On1 Photo Raw with External Editors or having Photo Raw be smarter about using external editors. (Having to choose from a pop-up dialog each time is incredibly annoying).
How You Buy | How You Own
When you purchase ON1 Photo RAW 2019 you receive a perpetual license. That means the day you purchase ON1, you own it forever. No subscription. If you decide to become a member of ON1 Plus Pro, you will also receive a perpetual license of the latest versions of all the ON1 apps as part of your membership.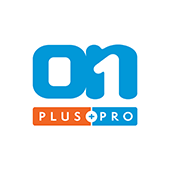 ON1 Plus Pro
+ The ON1 Skills Course Bundle

$129.99
Per Year
Includes Photo RAW 2019.6 & 2020,
Monthly Courses, Pro Tips, & much more!
Buy Now