show which presets are used on a picture via right click menu + performance on Mac
It would be great if I could see which presets I used on a picture in previous editing sessions. An intuitive way to implement this option would be via the right click menu on the picture.
Generally the performance on my top spec MacBook Pro2018 is mediocre. In Capture One if I click through the pictures to work on them they load in no recognizable time, in ON1 it takes seconds. Same behavior when I resize and move around the picture it seems that for every movement it has to be calculated all over again.
Nevertheless I like the software, keep up the good work!
Ingo
How You Buy | How You Own
When you purchase ON1 Photo RAW 2019 you receive a perpetual license. That means the day you purchase ON1, you own it forever. No subscription. If you decide to become a member of ON1 Plus Pro, you will also receive a perpetual license of the latest versions of all the ON1 apps as part of your membership.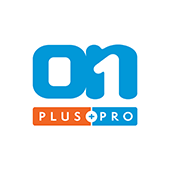 ON1 Plus Pro
+ The ON1 Skills Course Bundle

$129.99
Per Year
Includes Photo RAW 2019.6 & 2020,
Monthly Courses, Pro Tips, & much more!
Buy Now