Set the default styles in filter
Currently when one chooses a filter, a default style is applied. Suggestion: Allow users to choose a default style from either the On1 styles or a custom style.
For example, I often use a border filter (there are many styles to choose from). I use my own border style virtually every time, so rather than clicking on "more" and scrolling (up) to my default style, this implementation would alleviate those two steps. This option could improve efficiency, big-time!
How You Buy | How You Own
When you purchase ON1 Photo RAW 2019 you receive a perpetual license. That means the day you purchase ON1, you own it forever. No subscription. If you decide to become a member of ON1 Plus Pro, you will also receive a perpetual license of the latest versions of all the ON1 apps as part of your membership.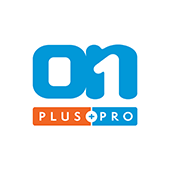 ON1 Plus Pro
+ The ON1 Skills Course Bundle

$129.99
Per Year
Includes Photo RAW 2019.6 & 2020,
Monthly Courses, Pro Tips, & much more!
Buy Now