Self-Filtering Keywords
If you search for an image by keyword, all the other keywords are still visible regardless of whether they are relevant to the selection.
You end up with a long list of keywords with zero images.
Even if you have keywords that are relevant, the number of hits is relevant only to that search.
Suggest that the zero hit keywords are suppressed so that the flat list shrinks itself to show only the relevant keywords and keyword counts that are returned by the search.
How You Buy | How You Own
When you purchase ON1 Photo RAW 2019 you receive a perpetual license. That means the day you purchase ON1, you own it forever. No subscription. If you decide to become a member of ON1 Plus Pro, you will also receive a perpetual license of the latest versions of all the ON1 apps as part of your membership.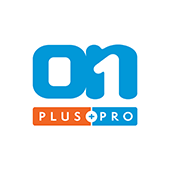 ON1 Plus Pro
+ The ON1 Skills Course Bundle

$129.99
Per Year
Includes Photo RAW 2019.6 & 2020,
Monthly Courses, Pro Tips, & much more!
Buy Now