Reverse compare view load order
Its a small thing but frustrating… When using compare, the RAW previews load from last to first. So when comparing files, the first one is highlighted and loads, but 15th will load next etc. I use this view to cull, so I'm waiting on the 2nd one to load before I can cull. If they loaded in the reverse order, I could judge focus etc on them as they went. Small thing, but saves time if you have 1000 pics to sort!
How You Buy | How You Own
When you purchase ON1 Photo RAW 2019 you receive a perpetual license. That means the day you purchase ON1, you own it forever. No subscription. If you decide to become a member of ON1 Plus Pro, you will also receive a perpetual license of the latest versions of all the ON1 apps as part of your membership.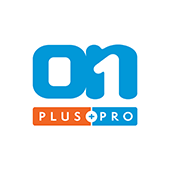 ON1 Plus Pro
+ The ON1 Skills Course Bundle

$129.99
Per Year
Includes Photo RAW 2019.6 & 2020,
Monthly Courses, Pro Tips, & much more!
Buy Now