Returning to the original folder.
I tend to use multiple texture layers atop an image. I send the initial image to Layers and then start my texture work. Of course, this necessitates browsing through several different texture folders as I work on the image. When completed and I save and close the final image and return to Browse I am back in the folder of the last textured I selected. Then I have to remember which folder of many the original image was held in. It  would be helpful if I could mark that folder I started from in such a way that I could return to it easily.
How You Buy | How You Own
When you purchase ON1 Photo RAW 2019 you receive a perpetual license. That means the day you purchase ON1, you own it forever. No subscription. If you decide to become a member of ON1 Plus Pro, you will also receive a perpetual license of the latest versions of all the ON1 apps as part of your membership.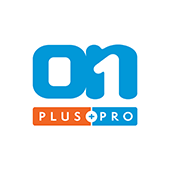 ON1 Plus Pro
+ The ON1 Skills Course Bundle

$129.99
Per Year
Includes Photo RAW 2019.6 & 2020,
Monthly Courses, Pro Tips, & much more!
Buy Now