Rename "Resize" tab to "Post" add functions
Under a Post tab, to replace Resize, you have a set of tabs to help with post production of your images. These are:
Apply > watermarks and logos, prices etc.
Media > Package images for specific social media and digital publications, also digital portfolios. This includes size and resolution    requirements
Metadata > customize to usage: strip or detailed. Tags and key words for SEO.
Media > links to hard drive folder with all logo, trademark, watermark etc. files for quick access. Alter and save function to update or change these files. Right click>Add to image(s)
Multiple > Batch save to multiple formats in specific resolutions and sizes: layered, tif, jpeg large, thumbnail etc.
Option to create/add your own tab for a specific requirement, and/or an action tab to combine existing tab processes.
All tabs are batch enabled depending on need.
I would also like to see better stability improvements.
Thanks for the opportunity to add feedback,
Roderick Ayres
How You Buy | How You Own
When you purchase ON1 Photo RAW 2019 you receive a perpetual license. That means the day you purchase ON1, you own it forever. No subscription. If you decide to become a member of ON1 Plus Pro, you will also receive a perpetual license of the latest versions of all the ON1 apps as part of your membership.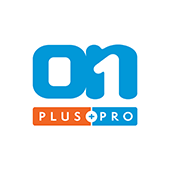 ON1 Plus Pro
+ The ON1 Skills Course Bundle

$129.99
Per Year
Includes Photo RAW 2019.6 & 2020,
Monthly Courses, Pro Tips, & much more!
Buy Now