Remove folders not containing photos from catalog.
When browsing the photo catalog in grid view, there are many folders shown which do not contain any photos or have anything to do with photography.
Is there any way to remove these photos without "deleting" them? Will the "delete folder" function merely delete the folder from the catalog or will it remove it entirely from the HD?
How You Buy | How You Own
When you purchase ON1 Photo RAW 2019 you receive a perpetual license. That means the day you purchase ON1, you own it forever. No subscription. If you decide to become a member of ON1 Plus Pro, you will also receive a perpetual license of the latest versions of all the ON1 apps as part of your membership.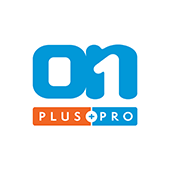 ON1 Plus Pro
+ The ON1 Skills Course Bundle

$129.99
Per Year
Includes Photo RAW 2019.6 & 2020,
Monthly Courses, Pro Tips, & much more!
Buy Now